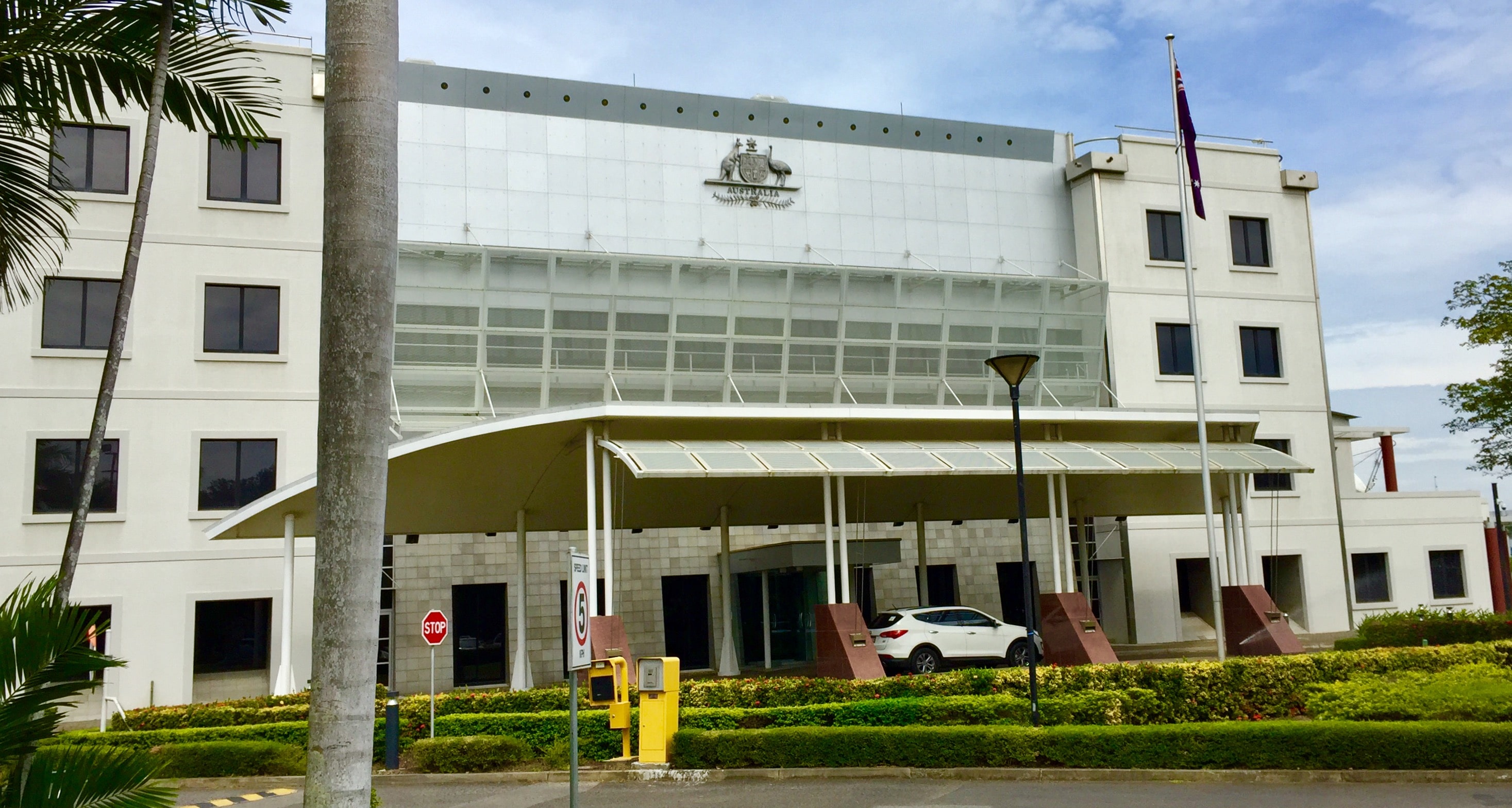 Welcome
Welcome to the website of the Australian High Commission in Papua New Guinea. We hope you find this website useful and informative.
Australia is a close friend and partner of PNG. Our relationship is strong on many levels. It is born of history and geography and covers the full range of bilateral interests. Close partnerships exist between governments, businesses and people in both countries.
The Australian Government shares a common aspiration for a stable and prosperous Papua New Guinea. Our assistance is designed to help the PNG Government achieve its key development goals.
Australia itself is a stable, democratic and multi-cultural society with a strong competitive economy and a tradition of scientific and innovative excellence. The quality of life enjoyed by people in Australia is one of the highest in the world. This website contains more information for people interested in going to Australia.
We would like to encourage all Australian citizens and permanent residents in PNG to register with the Australian Government through the High Commission or Smartraveller at www.smartraveller.gov.au.
Registering with the High Commission is beneficial and easy. The registration information provided by you will help us to find you in an emergency. It may also be used to pass other information to you such as new Travel Advisories, notice of elections, and important information relevant to travellers and expatriates.
Registration must be self-motivated. There is no automatic registration when you get a passport, a visa or a job in PNG. Long term residents should regularly check to see if their registration is current.
If you wish to register or if you think that your registration may have lapsed please call the High Commission on +675 7090 0100 or send an e-mail to consular.portmoresby@dfat.gov.au to request a registration form. You can also register online at www.orao.dfat.gov.au. When doing so please include your email address.
For visa enquiries please send an email to the visa office immigration.port-moresby@dfat.gov.au or the visa service provider ttsportmoresby@ttsvisas.com.
Latest news
Australian Marriage Law Postal Survey
The Australian Government will proceed with the Australian Marriage Law Postal Survey of all Australians on the Commonwealth Electoral Roll. Instructions on survey participation will be published on the Australian Bureau of Statistics (ABS) website.
Official arrangements have not been announced at this time. However, Australians can make preliminary arrangements for participating by checking their enrolment with the Australian Electoral Commission (AEC). Australians can also obtain information on registering as an overseas elector, including how to upload application forms directly with the AEC. The AEC can also be contacted by phone +61 2 61602600. Please note: Australians MUST be correctly enrolled with the AEC before 24 August to participate in the survey. Unfortunately, you cannot register via the High Commission.
The High Commission will provide more concise information on participating in the survey, when that information becomes officially known. Please check here regularly, alternatively, directly with the Australian Bureau of Statistics website.