'I have confidence that I can help other young girls and women. I know what they go through.'
Cindy Lambert is a woman human rights defender and community counsellor in Autonomous Region of Bougainville, advocating for the respect, dignity and rights of all people through the Nazareth Centre for Rehabilitation.
The Nazareth Centre works to reduce family and sexual violence by addressing the causes of gender inequality through education, male advocacy and supporting women human rights defenders. This is achieved in partnership with government and communities in Bougainville.
Cindy first connected with the Nazareth Centre as a survivor of violence. 'I was a client myself [in 2017],' she shared. '[The Nazareth Centre] really helped and empowered me.'
Today, Cindy works with clients at the Nazareth Centre's safe house and has become a passionate and dedicated community counsellor. She is using her experience and previous skillsets developing gender equality and positive parenting training to help address family and sexual violence in her community.
Positive parenting is an approach that seeks to transform family relationships and helps parents understand how their responsibilities, and children's rights, are in Papua New Guinea's legislation.
'I make the connection with the Convention on the Rights of the Child and Lukautim Pikinini Act 2015 and the Family Protection Act 2013.' Cindy explained. 'So, now [parents] are beginning to know there is a law in place.'
The presence of the Nazareth Centre's women human rights defenders – embedded within communities – as well as the engagement with the communities through training is resulting in a 'hunger for information', as Cindy puts it.
'I see the power of this information. It's shifting people,' she explained.
As she continues to see the Nazareth Centre's work transform communities in the Autonomous Region of Bougainville, Cindy is increasingly hopeful for the next generation. At a young women's leadership forum in Chabai, she saw young women starting to claim their space as leaders.
'There were many young girls who are human rights defenders. I was very excited because some of these [were] girls I [would] talk with in [the] village. They are now able to talk in front of people and share their views.'
Alongside the successes, some challenges remain. Cindy and her fellow community counsellors are now starting to be more involved in the Nazareth Centre's work with people with disabilities, including helping parents.
'We are planning to hold a dialogue with both the family and the village community,' Cindy said. 'Part of the dialogue will be to explain how to take care of and understand the needs of children and especially children with disabilities.'
Advocating for human rights and supporting communities as a counsellor can be challenging, but Cindy is inspired by her faith and her experience as a survivor. 'Every time [I went] to church, [I] felt a calling from the Lord. I'm doing this with love and compassion. I can help others who [have been] treated the same.'
Her passion and dedication shines though as Cindy shares her story.
'I'm so happy… to know that other young women like me, who might happen to read my story, will learn something and maybe be inspired to carry on this work.'
The 'From Gender Based Violence to Gender Justice and Healing' project, implemented by Nazareth Centre for Rehabilitation in partnership with International Women's Development Agency (IWDA), is supported by the Australian Government in partnership with the Autonomous Government of Bougainville and the Government of Papua New Guinea as part of the Pacific Women Shaping Pacific Development program.
For further information, including access to related materials, please contact the Australian High Commission media team: +675 7090 0100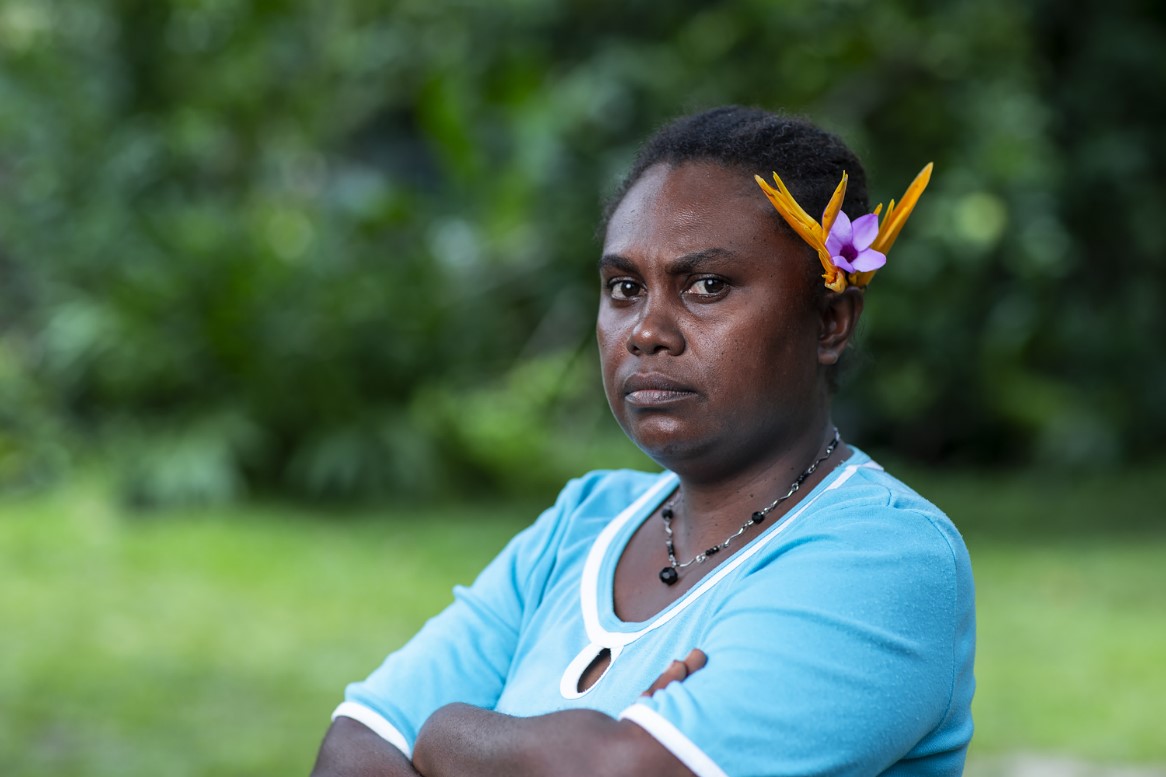 Cindy Lambert.