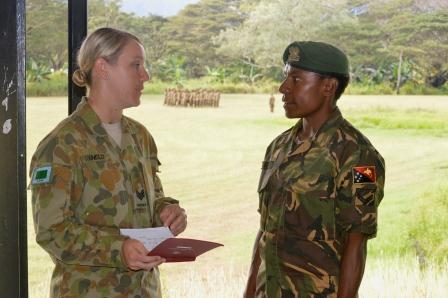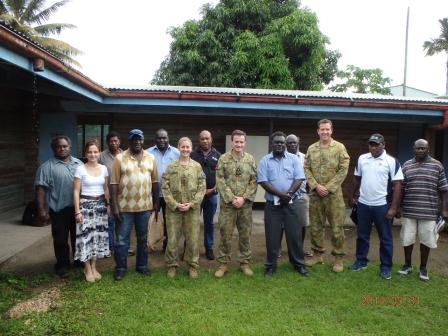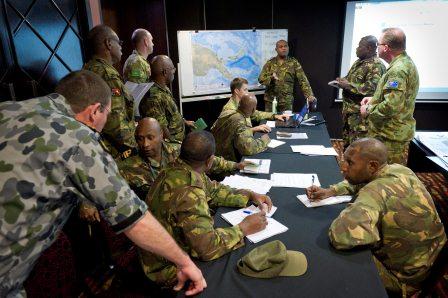 PNG-Australia Defence Cooperation Program
The defence relationship between Australia and Papua New Guinea is a strong and enduring one. It is founded on the basis of history and shared experiences - many current Papua New Guinea Defence Force (PNGDF) units trace their regimental history to Papuan and New Guinea units formed as part of the Australian Army and Royal Australian Navy during and after the Second World War.
Australia places a high priority on defence cooperation with PNG. Australia and PNG have a unique strategic role in contributing to the security and stability of our region. Our Defence Cooperation Program (DCP)—Australia's largest—is building PNG's defence capabilities in response to PNG's priorities by making long-term investments in PNG's personnel, equipment and infrastructure.

The DCP helps PNG develop an increasingly professional, capable and sustainable PNGDF, allowing our forces to work effectively together in regional stabilisation, peacekeeping, disaster relief operations and supporting major national projects. The DCP also helps to develop a professional and capable PNG Department of Defence that is able to support the PNGDF effectively.

Under the DCP our personnel train and exercise together annually through the Olgeta series of joint training and exercises, including Army, Navy, Air Force and civilian engagements. The DCP also covers education and training for PNGDF personnel; capability and infrastructure investment; and governance and personnel support through advisory and liaison positions within the PNGDF and the PNG Department of Defence.

The current Defence Adviser to PNG is Colonel Travis Gordon.
The following link provides more information about Defences' Pacific engagement more broadly.