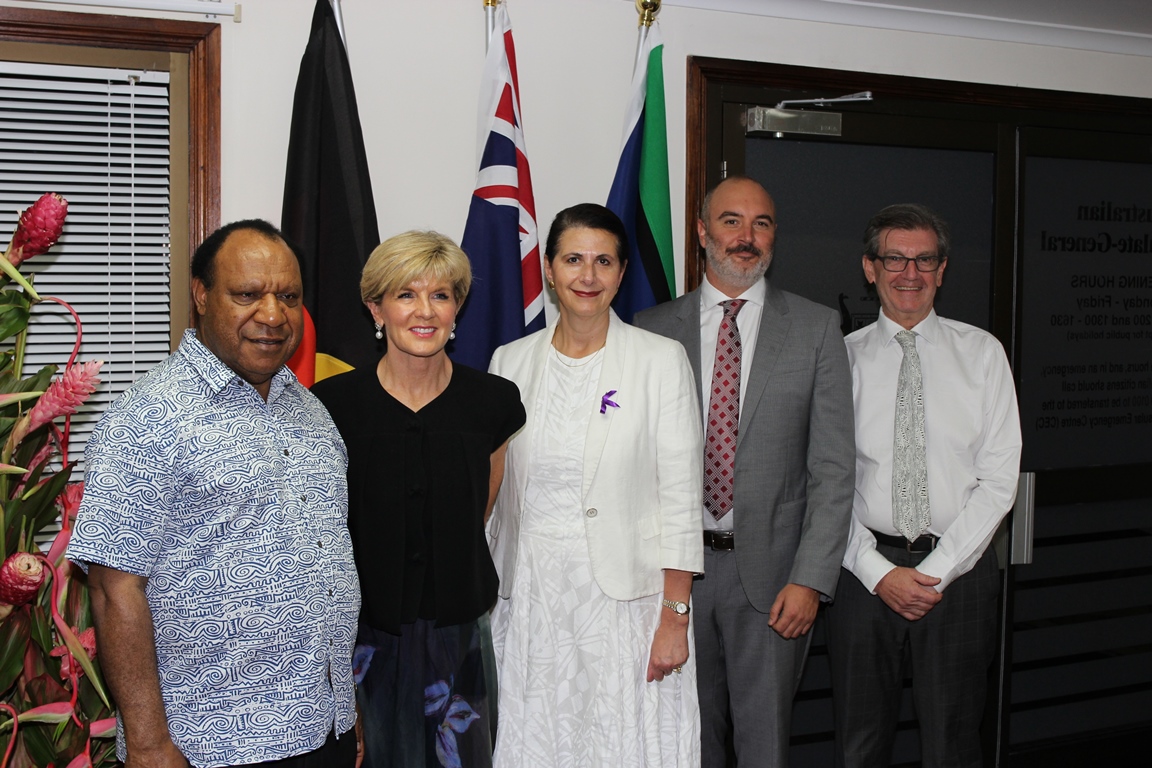 Welcome
Welcome to the Australian Consulate-General in Lae, Papua New Guinea. Australia's then-Minister for Foreign Affairs, Julie Bishop, formally opened the Consulate-General on 8 March 2017.
Lae is the principal metropolis for northern PNG and the surrounding Morobe Province contains thriving agricultural, manufacturing, services and resources industries. Lae is home to many long-term Australian residents and short-term business visitors. Australians also travel to Lae to visit the Lae War Cemetery, a significant site for Australian soldiers killed in World War II.
The Consulate-General supports business, development and people-to-people links and provides consular, passport and notarial services to Australian citizens.
All Australian citizens and permanent residents in Papua New Guinea should register with the Australian Government through the Australian High Commission, Australia Consulate-General Lae or Smartraveller at www.smartraveller.gov.au.
The registration information you provide will help us to find you in an emergency. It may also be used to pass other information to you such as new travel advisories, notices of elections, and important information relevant to travellers and expatriates.
For visa enquiries please send an email to the visa office immigration.port-moresby@dfat.gov.au or the visa service provider ttsportmoresby@ttsvisas.com.
Contact Information
Australian Consulate-General, Lae
Level 4, Nambawan Supa Haus
2nd Street, Top Town
Lae, Morobe Province
Postal Address: Locked Bag 236, Morobe,
PAPUA NEW GUINEA
Email: Consulate-General.Lae@dfat.gov.au
Telephone: +675 7999 5300
Office Hours for Consular, Passport and Notarial Services
Monday - Friday: 0830 -1630, except for public holidays.
Out of these hours, in an emergency, please call +61 2 6261 3305 or +61 421 269 080 (for SMS) to be transferred to the 24 hour Consular Emergency Centre (CEC).
News