Sapotim Lida is a new Australian funded initiative that will contribute to gender equality, disability, and social inclusion (GEDSI), including promoting women's leadership in the health system at both the national and provincial levels.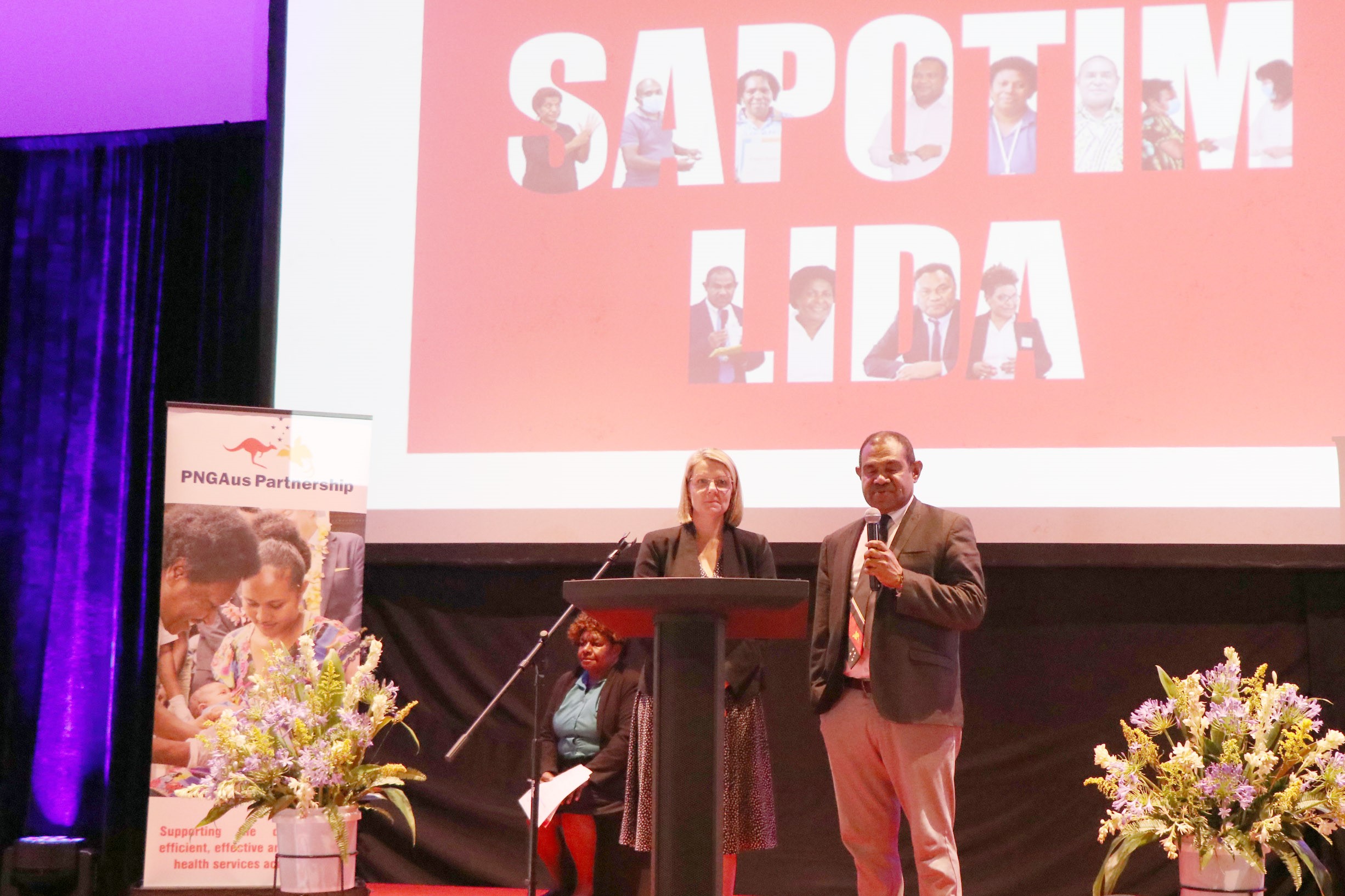 Australian High Commission Health Counsellor, Dr. Lara Andrews and Health Secretary, Dr. Osbourne Liko.
The program was launched at the National Health Plan 2021-2023 Regional Consultation Workshop on 23 June 2022 at the APEC Haus. Sapotim Lida aims to strengthen women's leadership in PNG's health sector and will empower provincial health authorities (PHAs) and the National Department of Health (NDoH) to select and implement important GEDSI initiatives.
Sapotim Lida will assist leaders to implement workplace GEDSI policies, and leadership training, work in partnership with women's and disabled persons' organisations, enable male advocacy networks and broaden GEDSI awareness in the health workforce.
The Australian High Commission representative, Dr. Lara Andrews said, "By committing to support women, people with disabilities and others from socially marginalised groups in leadership positions, we ensure diversity of voices in decision making and this creates a stronger health sector, and this helps us all to deliver a better and more equitable service for the people of PNG".
The program is supported by the PNG–Australia Partnership and will be delivered under the PNG-Australia Transition to Health (PATH) program through a 3-year investment of AUD 6.3 million and implemented by CARE International PNG from 2022 to 2025. PATH works in six provinces – West Sepik, East New Britain, Morobe, Western, Western Highlands, and the Bougainville Department of Health – to lead reform efforts and manage the delivery of quality essential services in a manner that is effective, efficient, and equitable.
Sapotim Lida will include a GEDSI Hub that will provide support for the six provinces and the NDoH. The GEDSI Hub will be led by Care International Director Gayle Tasti who brings a wealth of knowledge on women's issues in the different levels of PNG society.
For further information, including access to related materials, please contact the Australian High Commission media team: +675 7090 0100