A major education infrastructure project is underway at Kokoda Station to mark the 75th Anniversary of the Second World War Kokoda Campaign.
Work commenced in early August and is scheduled to be completed in October, in time for Kokoda Day commemorations in early November.
The project is part of the Kokoda Initiative partnership between Papua New Guinea and Australia.
More than 160 tons of building materials worth more than K2.5 million have been delivered, which will be used to construct seven staff houses and two double classrooms at Kokoda Station schools and the Kokoda Memorial Hospital.
Many of the original staff houses date back to the pre-independence period and are due for replacement. The new facilities will improve living conditions for teachers, health workers and their families.
The new buildings will support 32 teachers and more than 1000 students.
Kokoda Primary School Head Teacher Nelson Kumogawa said he and his staff were happy to see work underway on the new school buildings.
"I am very thankful for this project. Some of my teachers live in very run down houses and this is a very big boost to the morale of the 18 teachers here," he said.
"It's a way forward for us. The students are also very excited and are already planning for the opening celebrations."
Staff and students from the Kokoda Elementary School and the Kokoda Technical and Skills College will receive one double classroom each.
It will be Kokoda Elementary School's first classroom. Students have attended classes in old hospital buildings since the school opened in 1998.
The Kokoda Initiative reflects the strong bond between Australia and Papua New Guinea that was forged during the war.
It brings together national, provincial and local administrations, and local communities, to support health and education services, protect the environment and improve track safety for locals and trekkers.
The Kokoda Initiative program has built or refurbished 21 double classrooms and 8 health facilities for track communities since 2010.
For further information, including access to related materials, please contact the Australian High Commission media team: +675 7090 0100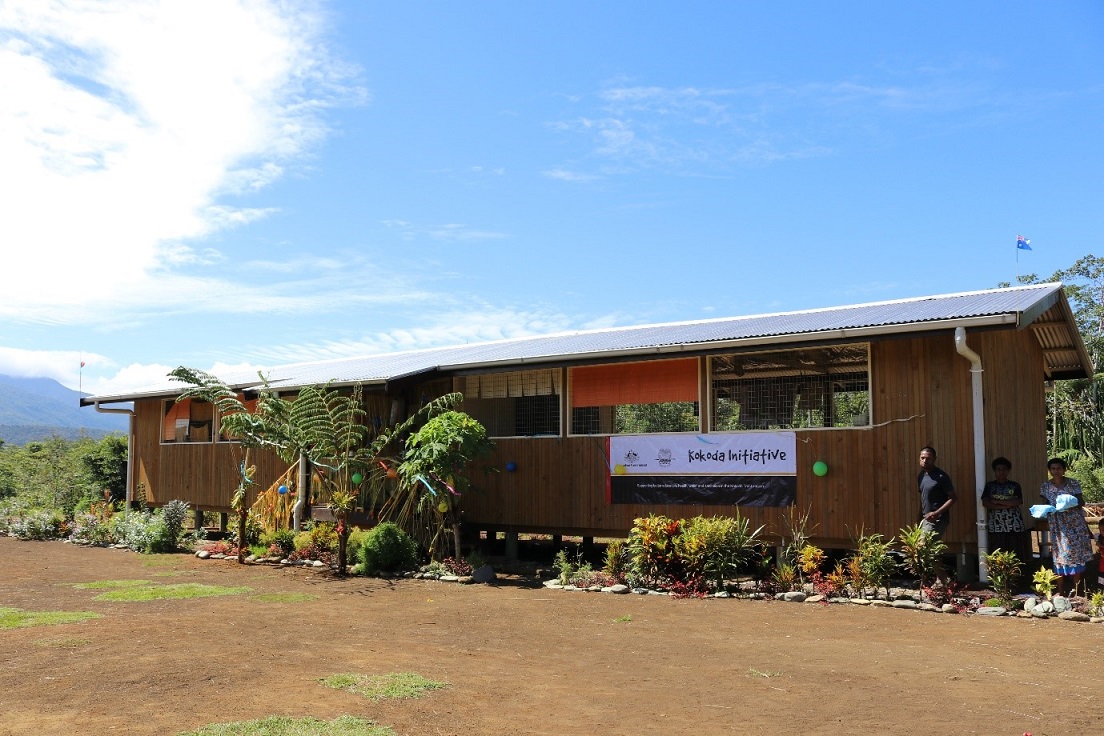 The classrooms will be the same prefabricated design used elsewhere in the region.