Another 575 Ginigoada Bisnis Foundation graduates have gained job skills and renewed hope through a successful skills training program.
The participants from the National Capital District and Central Province, received training in management, book-keeping, mechanics, driving, cooking and sewing.
Corrinah Apugo was among the latest graduates, completing a course in business management.
It is the second course that the widowed mother of two has completed through Ginigoada. The first, a life skills training program, helped her get a job as a wharf assistant at Pacific Logistics.
"Looking back it was very painful, especially living in the city. At times my kids would go to bed without food and that really broke my heart," Corrinah said.
She said: "I sat for the three week course and it encouraged me to work and study again. I decided to look for a job and look after my kids and their future."
Now my kids are 11 and 10 and it's been five years since my husband passed away. I'm determined to give the best to my kids," she added.
Corrinah has begun teaching her children about financial management, getting them involved in family budgeting.
Ginigoada's Foundation Manager, Pastor Mike Field, urged the graduates to make the most of their new skills and avoid peer pressure and negative influences.
"Do not forget the lessons learnt at Ginigoada about work ethic as well," he said.
"You are the future of this city, province, and country. If you find there is minimal employment opportunity, make one for yourself."
The Australian Government supports Ginigoada Bisnis Foundation through its development partnership with Papua New Guinea.
Ginigoada Bisnis Foundation has helped more than 11,000 people to build a better future since it was established in 2001, by taking its mobile learning centres into some of Port Moresby's toughest areas and giving young people a second chance.
A large proportion of Ginigoada graduates go on to take up short-term work placements with industry partners, while some elect to pursue further skills training.
Ginigoada Bisnis Foundation is one of three partners supported by the Australian Government to empower young men and women through basic skills training to increase their chances at gaining employment or starting up their own businesses.
For further information, including access to related materials, please contact the Australian High Commission media team: +675 7090 0100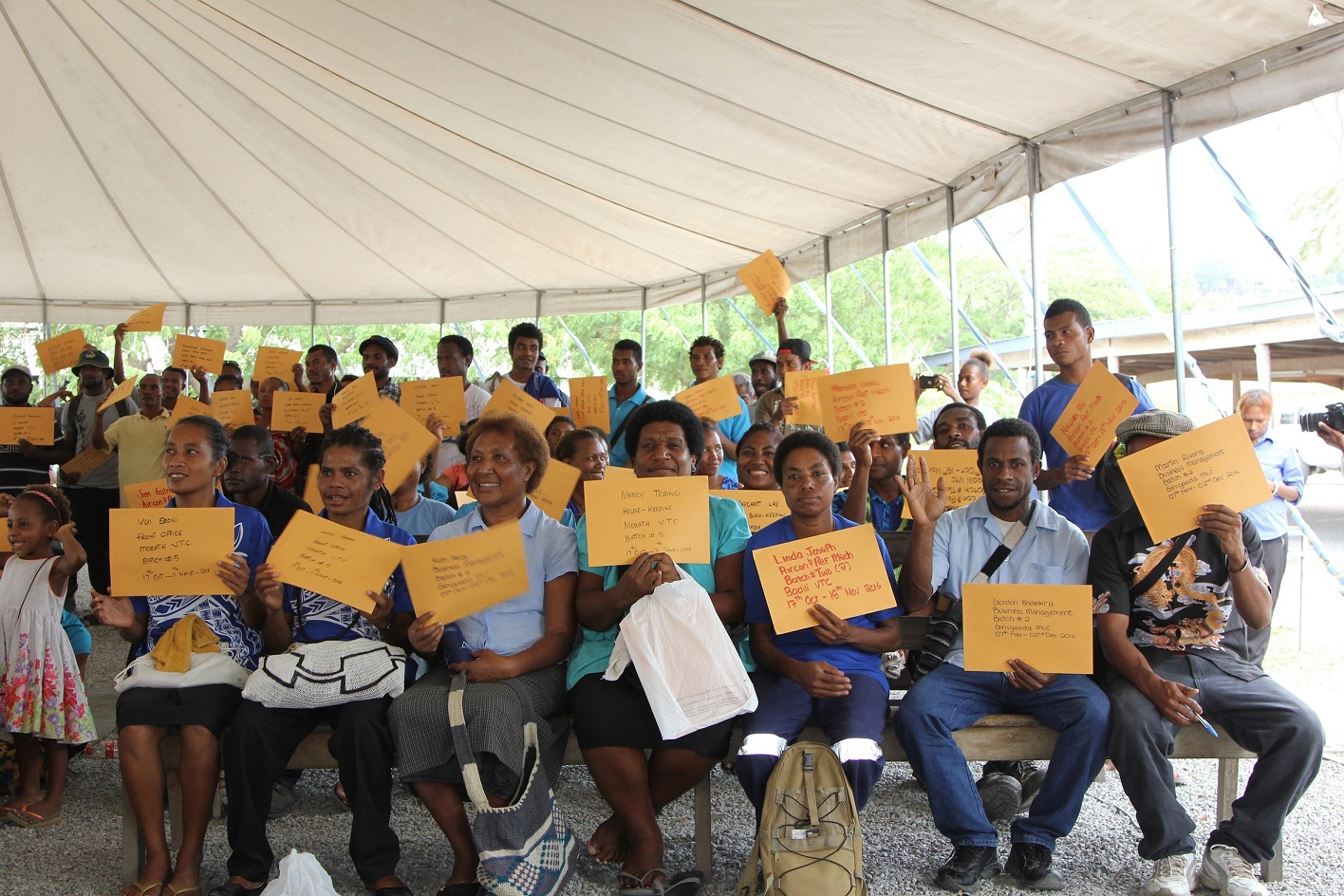 The graduates with their certificates.