Australian Foreign Affairs Minister Julie Bishop launches new Rice Milling Technology in Lae
The Australian Minister for Foreign Affairs Julie Bishop today launched a project with the National Agricultural Research Institute's (NARI) and Trukai Rice to pilot new rice milling technology.
Through this innovative project, NARI will partner with Trukai to pilot solar powered rice milling equipment in a select number of rice-growing communities in Morobe Province. Trukai will assist the pilot project by supporting the development of links for rural farmers to commercial markets. The pilot is being facilitated through the Australian Government funded Incentive Fund.
This project builds on the long running partnership between NARI, Papua New Guinea's hub for agricultural research since its inception in 1996, and the Australian Government. Through this partnership, Australia and Papua New Guinea have been able to share knowledge and skills to improve research capacity. Importantly, this has led to the development and release of new technologies that have enhanced agriculture production for rural farmers. This has particularly benefitted women who play a critical role in the agriculture sector.
Minister Bishop was pleased to observe the benefits of this partnership during her visit to NARI's headquarters in Lae.
Professor Chalapan Kaluwin, NARI Board Chairman thanked Minister Bishop for the Australian Government support, "The partnership between Australia and Papua New Guinea empowers communities by assisting them to increase production. It has also played a critical role in protecting existing crops and tackling pests – this is critical to food security in PNG".
For further information, including access to related materials, please contact the Australian High Commission media team: +675 7090 0100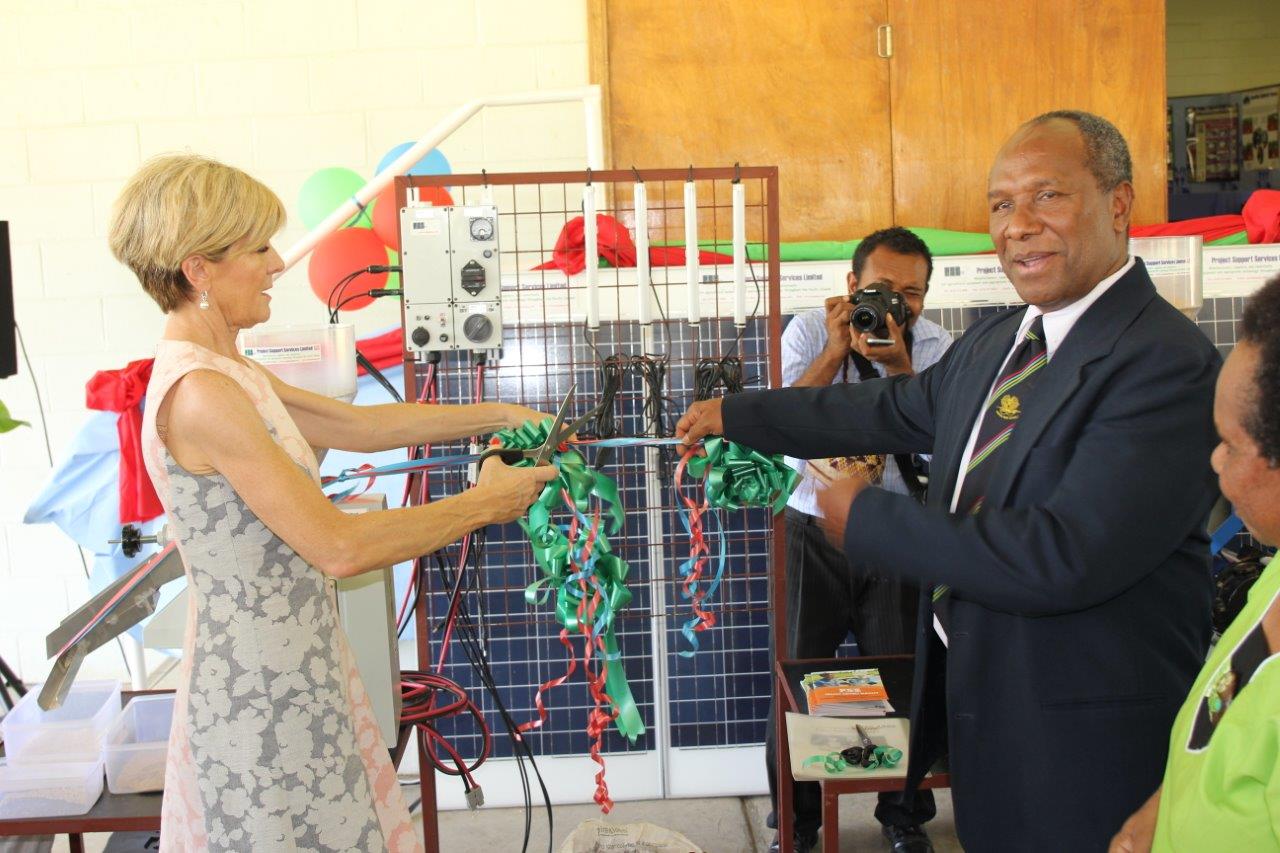 Minister for Foreign Affairs Julie Bishop cutting the ribbon to officially open the new rice mill at NARI.