Two vehicles to extend Bougainville policing services
Australia has donated two vehicles to the Bougainville Police Service (BPS) to help extend the reach of law and justice services through North and South Bougainville.
Australian High Commission Counsellor Tim Bryson handed one vehicle over to Senior Sergeant John Popui and First Constable Lucy Nehemiah in Buin. A second vehicle was presented to Inspector Kingsley Lua at Buka Police Station.
The vehicles will be incorporated into the Royal PNG Constabulary fleet to serve prosecution and traffic operations in Buka, and the Family and Sexual Violence Unit in Buin.
"The donation of these vehicles is greatly appreciated," said RPNGC Assistant Commissioner and Deputy Chief of the BPS, Joanne Clarkson.
"With transport, it will be easier for us to respond to reports of family and sexual violence, and to conduct awareness-raising activities."
Mr Bryson said that Australia's key objective in Bougainville, shared with the Government of Papua New Guinea, was stability, which enables economic growth.
"The improved delivery of policing and justice services, which these vehicles will support, is a key enabler of that stability," said Mr Bryson.
In 2017, in line with the agreement of the PNG Government and Autonomous Bougainville Government, Australia will provide approximately K9 million to support the law and justice sector in the Autonomous Region of Bougainville, including initiatives to improve community safety, address family and sexual violence, provide effective law and justice services and strengthen the Bougainville Police Service.
For further information, including access to related materials, please contact the Australian High Commission media team: +675 7090 0100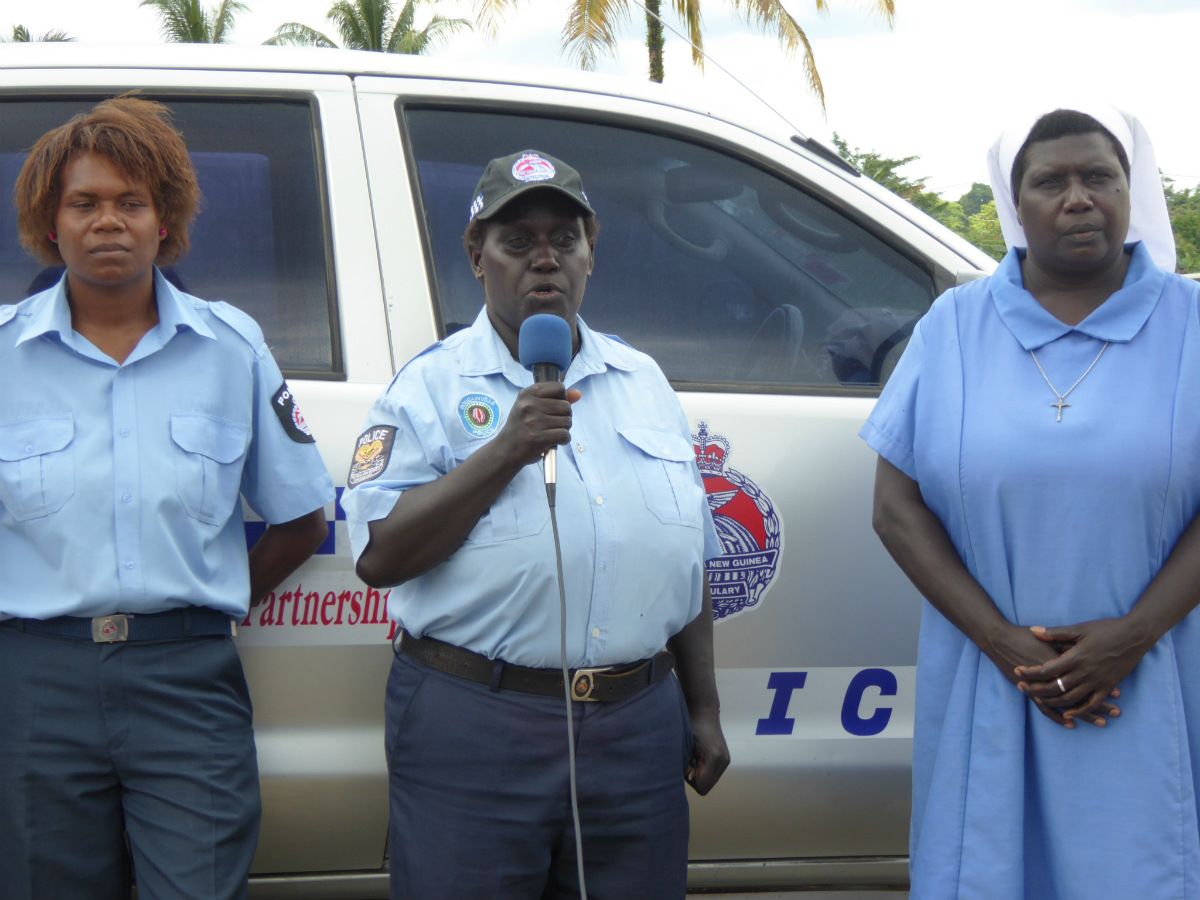 First Constable Lucy Nehemiah from the Buin police sexual violence unit and Sister Isobel Vilena from Meri Seif Haus who received one of two vehicles gifted to the Bougainville Police Service.