The Salvation Army Church has empowered its Cadets and Officers with Gender awareness training to help them engage with gender related issues in the community.
Ten Cadets and two Officers were trained at the Salvation Army Officers Training College in Kainantu, Eastern Highlands Province.
A number of participants openly shared how their culture has shaped and moulded them. Some spoke about how their culture had both positive and negative impacts in their lives.
Participants received copies of the Salvation Army's Gender Policy, which gives direction to all Salvationists or members of the Salvation Army Church. The policy encourages respect for all human beings, including those who participate in and benefit from Salvation Army programs and projects implemented in various communities.
Participants were urged to raise awareness about the policy to their congregations wherever they served in the country.
The training concluded with a session on the PNG Church Partnership Program's Theology of Gender Equality. The Ten Pillars of Gender enable participation and inclusion of men and women, boys and girls in creating and sustaining communities that reaffirm, respect and celebrate that being female and male are divine gifts.
The Salvation Army Church is one of the seven mainline churches supported by the Australian Government through the Church Partnership Program. The program operates across Papua New Guinea and provides funding for the churches to strengthen governance and service delivery to local and remote communities.
For further information, including access to related materials, please contact the Australian High Commission media team: +675 7090 0100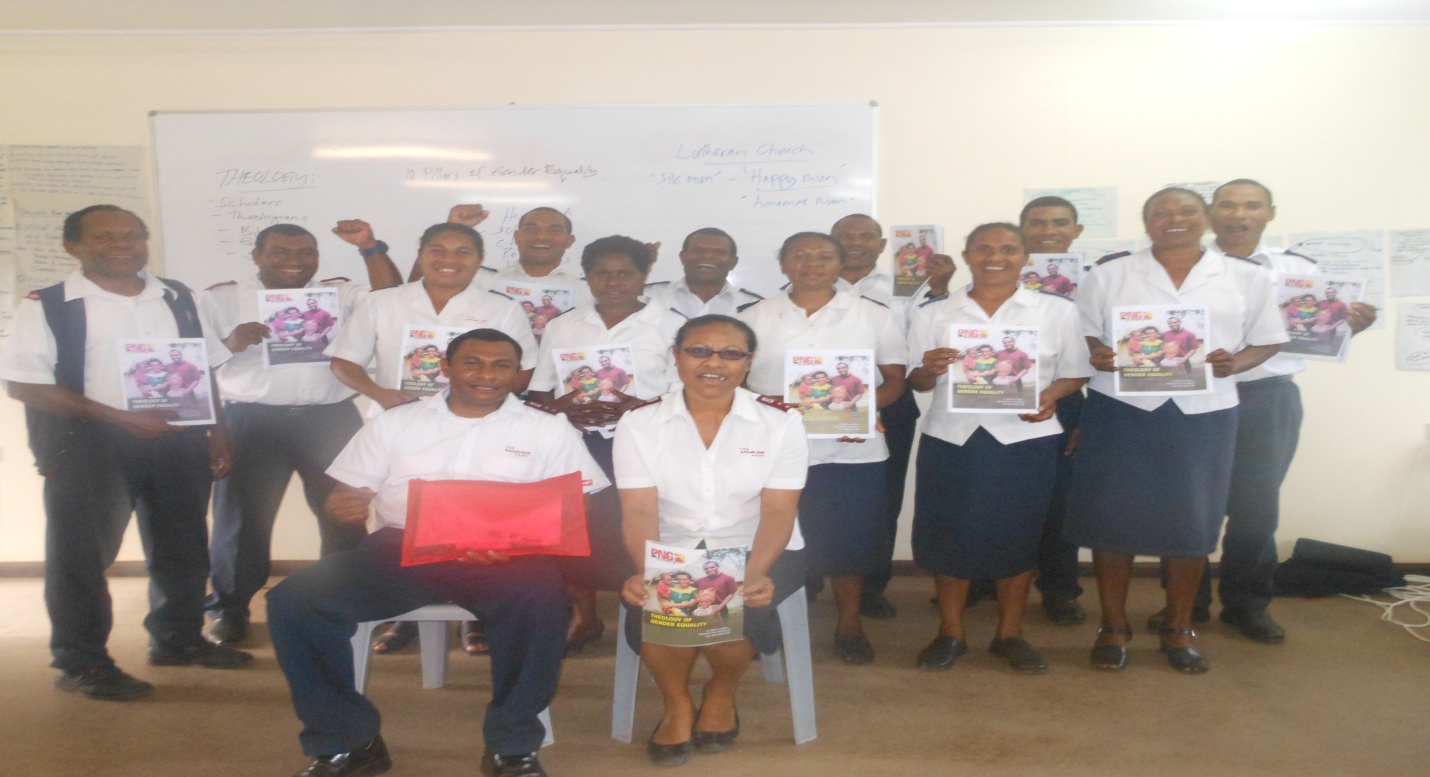 Participants with copies of the Theology of Gender Booklet.