The Australian Government is supporting infrastructure at five primary schools in Bougainville through a public-private partnership with Digicel Foundation, the Autonomous Bougainville Government and the Government of Papua New Guinea.
This partnership on school infrastructure is an example of how the Australian Government is working creatively with the private sector and local communities on development projects.
Kepesia Primary School in Central Bougainville is one of four primary schools to benefit from this partnership.
The school received a fully furnished double classroom with solar panels, and toilet facilities for both boys and girls.
Australia's Deputy High Commissioner to Papua New Guinea Ms Bronte Moules said that Australia was working closely with the Government of Papua New Guinea and the Autonomous Bougainville Government to help strengthen the education system across Papua New Guinea.
"Supporting education is a priority area in Australia's economic partnership with Papua New Guinea, because education helps set the foundations for a skilled and productive workforce," Ms Moules said.
Ms Moules and Beatrice Mahuru, CEO Digicel Foundation, handed over the new buildings to the school on 21 March.
For further information, including access to related materials, please contact the Australian High Commission media team: +675 7090 0100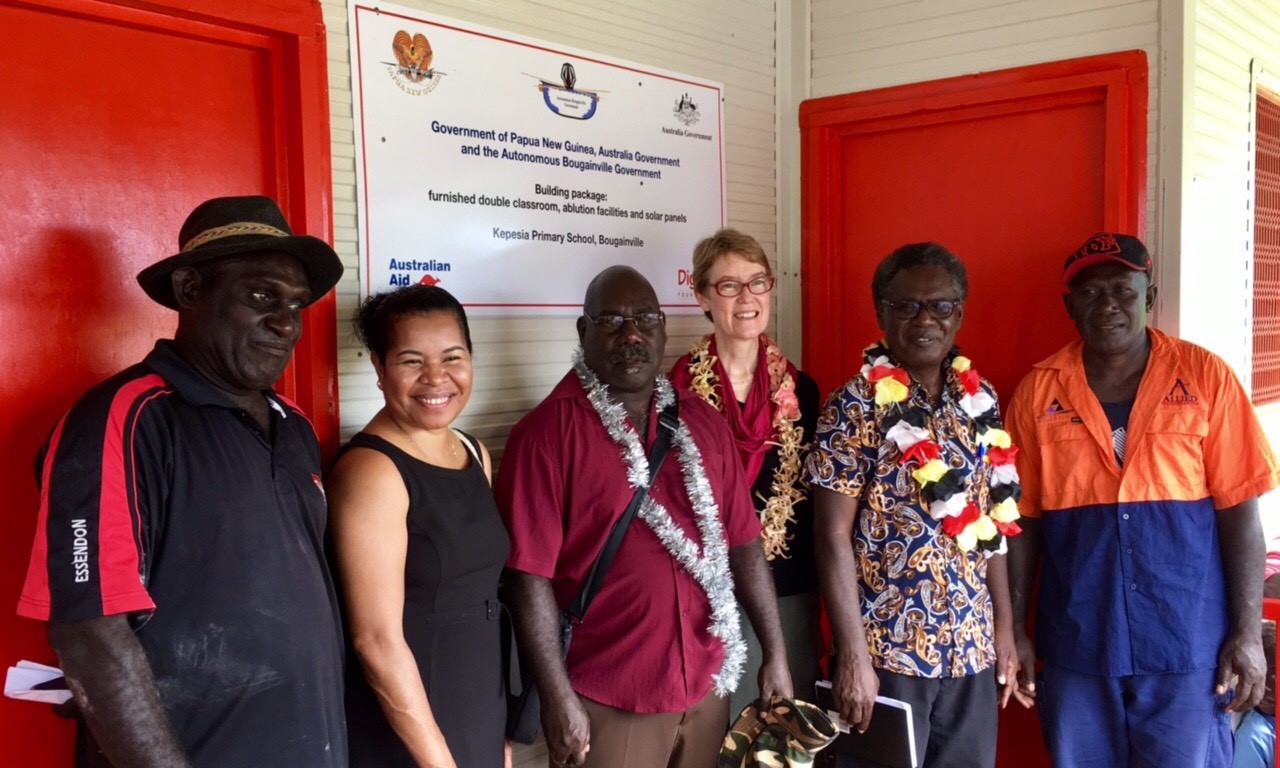 (L-R) John Lee, Kepesia Primary School Principal; Beatrice Mahuru, CEO Digicel Foundation; Autonomous Bougainville Government Minister for Education Thomas Pa'ataku; Deputy High Commissioner Bronte Moules; ABG Secretary of Education Justin Kehatsin; Paramount Chief of Kepesia Community Ricky Sort.