His Excellency General the Honourable Sir Peter Cosgrove AK MC (Retd) Governor-General of the Commonwealth of Australia and Her Excellency Lady Cosgrove attended a netball exhibition match in Port Moresby on 25 April.
The Papua New Guinea national squad took on the Papua New Guinea mixed team in a thrilling netball display match.
The event was hosted by Netball Papua New Guinea in partnership with WaterAid Papua New Guinea as part of the broader Papua New Guinea-Australia development cooperation partnership.
Through the partnership, Netball Papua New Guinea and WaterAid Papua New Guinea are working at the grassroots level, to build women and girls' participation in sport and encourage their involvement in leadership roles.
The partnership also focuses on spreading positive messaging on safe hygiene behaviours and access to clean water and sanitation to minimise risks of waterborne diseases and to improve standard of living in communities.
Australian High Commissioner, Bruce Davis, also attended the match.
The Water, Sanitation and Hygiene project and Sport for Development Program is supported by the Australian Government in partnership with Papua New Guinea.
For further information, including access to related materials, please contact the Australian High Commission media team: +675 7090 0100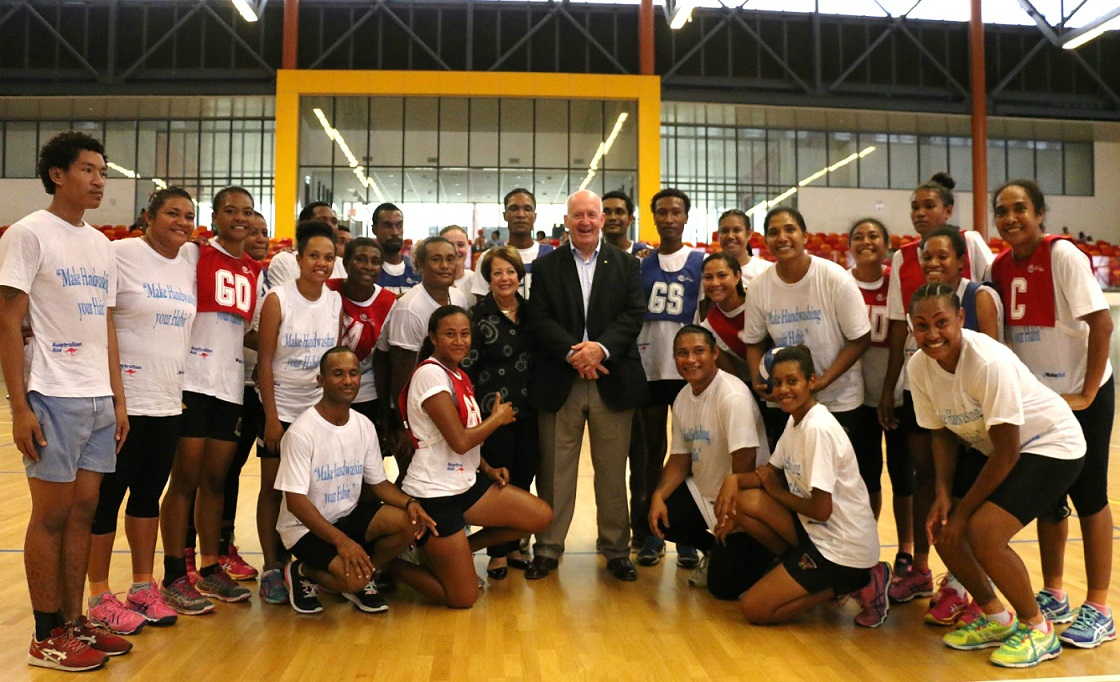 His Excellency Sir Peter and Lady Cosgrove with the netballers during the exhibition match in Port Moresby