Australian High Commissioner Bruce Davis has reaffirmed Australia's shared commitment with the Government of Papua New Guinea, to create positive changes in the lives of women and girls.
"Our two Governments share a vision of a strong and economically dynamic Papua New Guinea. We know that greater equality is closely correlated to greater economic development. To unlock this potential, women and girls – 50 per cent of the population – need to be able to participate fully, freely and safely in political, economic and social life," said Mr Davis.
Mr Davis made these comments at the opening of a three-day annual learning and sharing forum for Papua New Guinea partners of the Australian Government's Pacific Women Shaping Pacific Development (Pacific Women) initiative.
Hosted by the Australian High Commission, the workshop commenced on Tuesday in Port Moresby and will run until Thursday 4 May. The workshop provides an important opportunity for implementing partners and other key stakeholders, to present their research, share their experiences and to learn from each other. Throughout the workshop, partners will review the progress of activities supported under the Pacific Women Papua New Guinea Second Country Plan.
Pacific Women supports over 30 activities in targeted locations in Papua New Guinea to promote women's leadership and economic empowerment, prevent violence against women and support survivors of violence.
These activities are run by local leaders, groups and organisations committed to a Papua New Guinea where women and men have the same opportunities. AUD58 million has been earmarked and agreed between both governments to be invested over five years from 2014 to 2019.
Australia is committed to working with the Government of Papua New Guinea and Pacific Women partners to improve opportunities for women and girls in Papua New Guinea.
For further information, including access to related materials, please contact the Australian High Commission media team: +675 7090 0100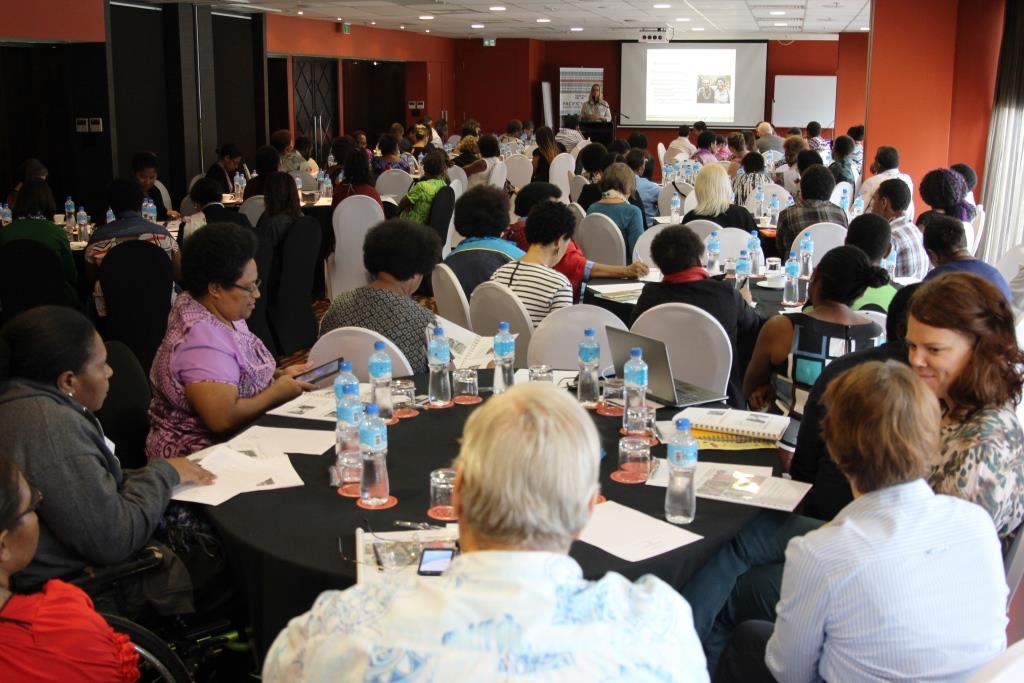 Participants at the Pacific Women Workshop