Port Moresby Technical College has recently received state of the art Heidelberg printing and graphic equipment for its Printing and Graphic Arts Department.
Papua New Guinea's Education Department and the Australian Government procured the equipment under the Direct Funding Scheme, an initiative that is identifying and replacing out-of-date facilities in nine vocational institutions in Papua New Guinea.
Australian High Commissioner Bruce Davis, and Papua New Guinea Education Department Deputy-Secretary Wini Leka, handed over the equipment to Port Moresby Technical College this week.
Mr Davis said the installation of the new printer was a good example of the types of economic benefits that accrue from collaboration between the Government of Papua New Guinea and the Australian Government to support business growth in Papua New Guinea.
"Having a workforce that can produce products to an international standard is important to a company's commercial success. It is also equally important for a country's economic success," Mr Davis said.
Mr Davis also complimented the college for enrolling so many women to study printing.
"I am pleased to hear that of the current 27 students studying to become qualified printers, 12 are women. It is both women and men who will build Papua New Guinea's future," Mr Davis said.
The Heidelberg printer will enable the college to deliver workers with qualifications and skills at an international standard. While many local printing companies are using the Heidelberg Press, Papua New Guinea's vocational colleges have lacked this equipment. Installation of the Heidelberg Press at Port Moresby Technical College will now enable the College to produce workers with skills to use the machines.
The installation of the printing equipment, along with many other joint education initiatives, reflects the important partnership between Papua New Guinea and Australia and the role technical and vocational training plays in enhancing the partnership.
For further information, including access to related materials, please contact the Australian High Commission media team: +675 7090 0100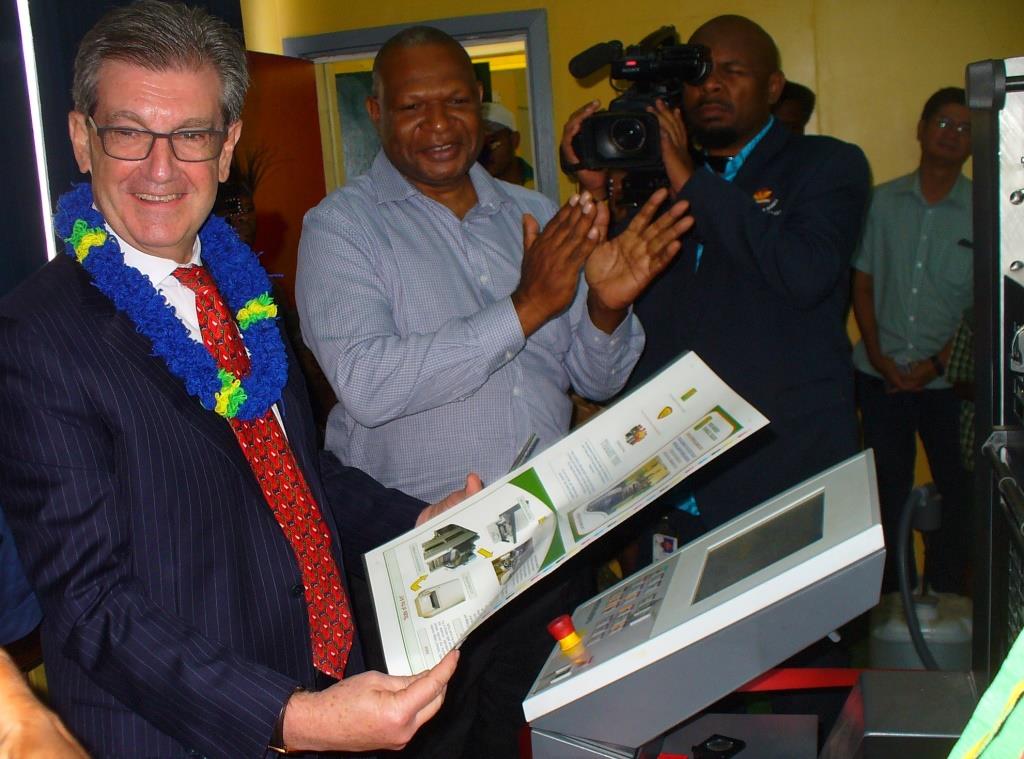 Australian High Commissioner Bruce Davis and Port Moresby Technical College Principle Henry Wamaingu during the handover ceremony of the equipment