Talented student, Benson Hahambu, has won a national Australian award for his part in planning a development project he created while studying under an Australia Awards scholarship.
Benson and his Australian study partner, Stephanie Matulin, teamed-up to develop the project called Papua New Guinea Education Network for Disaster Risk Reduction. The pair then submitted their work for entry in the 2017 Research for Development Impact Network Conference.
When Benson and Stephanie became one of only five pairs from across Australia to be short-listed for consideration at the national conference, Australia Awards funded his travel and accommodation so the Murdoch University student could accompany Stephanie, a self-funded Australian student, to jointly present the project in front of the conference delegates.
Travelling from Perth to Sydney for the event proved well worth it for Benson when he and Stephanie were judged joint winners of the Student Partnership for Impact Award, taking home an AUD 10,000 grant to help implement their idea in rural regions of Papua New Guinea.
The pair impressed the judging panel with their plan that seeks to address poor knowledge levels of disaster risk reduction strategies and systems in rural Papua New Guinea, by targeting teaching networks for specialised training.
Benson, who is excited about the opportunity to see the idea through to implementation said: "We would like to thank Murdoch University and the Australian Government for financing my trip through the Australian Awards Scholarship program so I could present the plan."
Benson is studying a Master of Development Studies at Murdoch University under the Australia Awards program.
For further information, including access to related materials, please contact the Australian High Commission media team: +675 7090 0100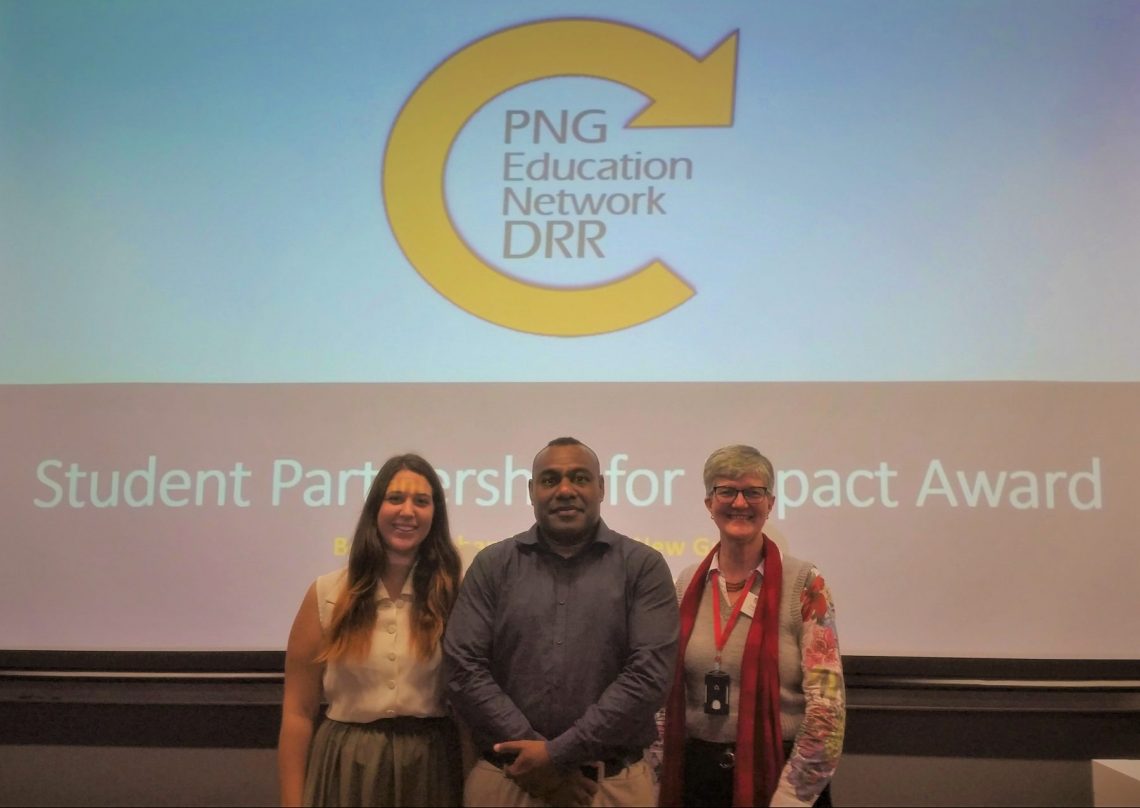 Winners, Stephani Matulin and Benson Hahambu with Robyn Alders, Associate Professor at the University of Sydney. Image: RDI Network