More than 300,000 people in Hela Province will have improved access to quality health care as a result of a K10 million Incentive Fund grant to fund the redevelopment of the Hela Provincial Hospital in Tari. The Incentive Fund is a jointly managed program delivered through the Papua New Guinea-Australia Partnership.
The redevelopment project, administered by the Oil Search Foundation in partnership with the Hela Provincial Health Authority, will provide new infrastructure including a secure, fully-furnished two-storey 24-bed accommodation block for female staff, improved kitchen facilities, a new mess hall and upgraded power supply throughout the hospital.
Maternal and child health services in particular, will benefit from the increased presence of female staff, while upgraded catering facilities and improved power supply will assist patient treatment and recovery.
Australian High Commission Minister-Counsellor Benedict David attended the hospital redevelopment ground breaking at Tari on 31 August 2017 with representatives from the Governments of Papua New Guinea and Australia, Oil Search Foundation and Hela Provincial Health Authority. Business and community stakeholders also attended the project launch event.
Mr David said the Australian Government is committed to supporting the health sector in Papua New Guinea.
"The Australian Government is working in partnership with the Government of Papua New Guinea to support improved primary healthcare."
"We expect better long-term health outcomes for the people of Hela Province as a result of this important infrastructure project. The hospital redevelopment is a testament to what can be achieved when government and private sector work together," he said.
The Managing Director of Oil Search Ltd and Chairman of the Hela Provincial Health Authority, Mr Peter Botten recognised the public-private sector partnership and Australia's support.
"We deeply appreciate the support of the Australian Government, working in partnership with the Government of Papua New Guinea to deliver better health outcomes. Oil Search will continue to work closely with the Hela Provincial Health Authority to improve services for the people of Hela," Mr Botten said.
The Incentive Fund has funded 68 projects across Papua New Guinea with more than K129 million delivered for health projects since 2000. The program is in its fourth phase and has partnered with a diverse range of high-performing private sector, civil society and faith-based organisations for projects spanning the health, education and agriculture sectors.
For further information, including access to related materials, please contact the Australian High Commission media team: +675 7090 0100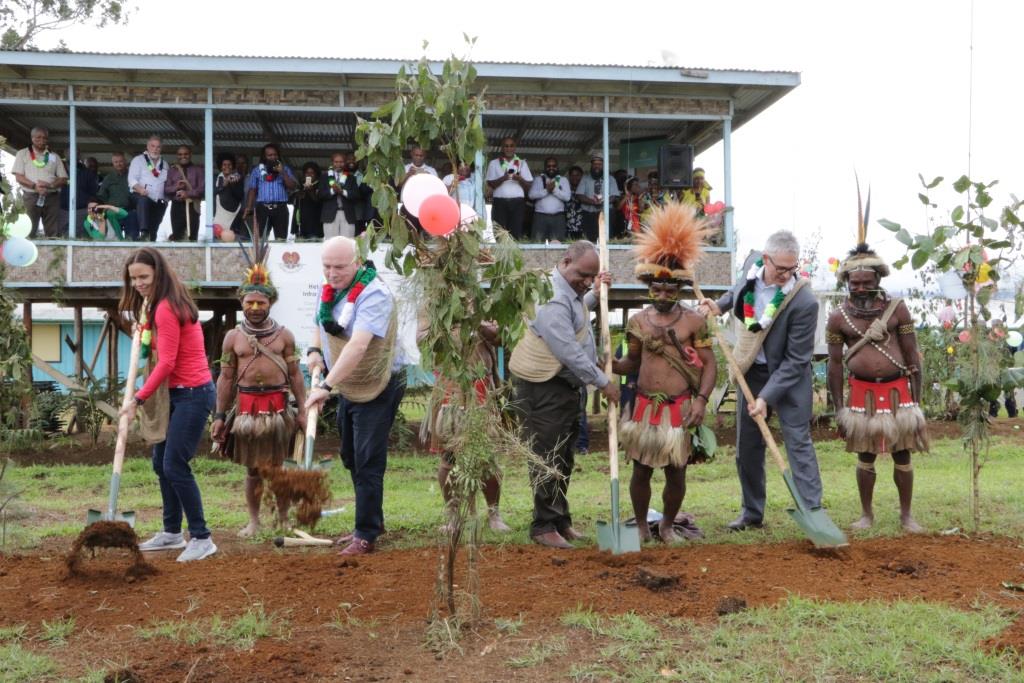 (L-R) Stephanie Copus-Campbell, Executive Director Oil Search Foundation; Peter Botten, Hela Provincial Health Authority Board Chairman and Managing Director Oil Search Ltd; William Bando, Hela Provincial Administrator; and Benedict David, Australian High Commission Minister-Counsellor at the ground breaking event.