Communities in Bougainville that carry out Australian funded essential road maintenance work will now be paid using mobile money. This program is a prominent investment under the broader Papua New Guinea – Australia partnership.
Through the program, communities are engaged to undertake basic road maintenance, such as grass cutting, drainage clearing, and bridge redecking. This is crucial to maintain safe and reliable traffic flows.
Australia supports the maintenance of more than 300 kilometres of major roads in the Autonomous Region of Bougainville. Each year, Bougainvilleans are engaged in community maintenance works to the value of over four million kina.
With payments made using MiCash, which is an electronic mobile phone banking system, many local people are now opening a bank account for the first time.
New account holders were recently offered financial literacy training in partnership with MiBank. In North Bougainville, more than 120 people took part in a four-day workshop. During the training, participants learned about budgeting and saving, as well as how to use the mobile banking systems.
Paul Voesi from Kekasu has been undertaking road maintenance for five years. He recently opened his first bank account.
"I am proud to work on the roads in Bougainville. Roads connect communities and help my family take produce to the market. The money I earn helps me to look after my family's needs."
"This training will help me to better manage my family's money. This is the first time that I have had somewhere safe to save for our future."
The new system means that community members can be paid more quickly and with greater accountability and transparency.
Australia's support for road maintenance in Bougainville is delivered through the Papua New Guinea – Australia Transport Sector Support Program.
For further information, including access to related materials, please contact the Australian High Commission media team: +675 7090 0100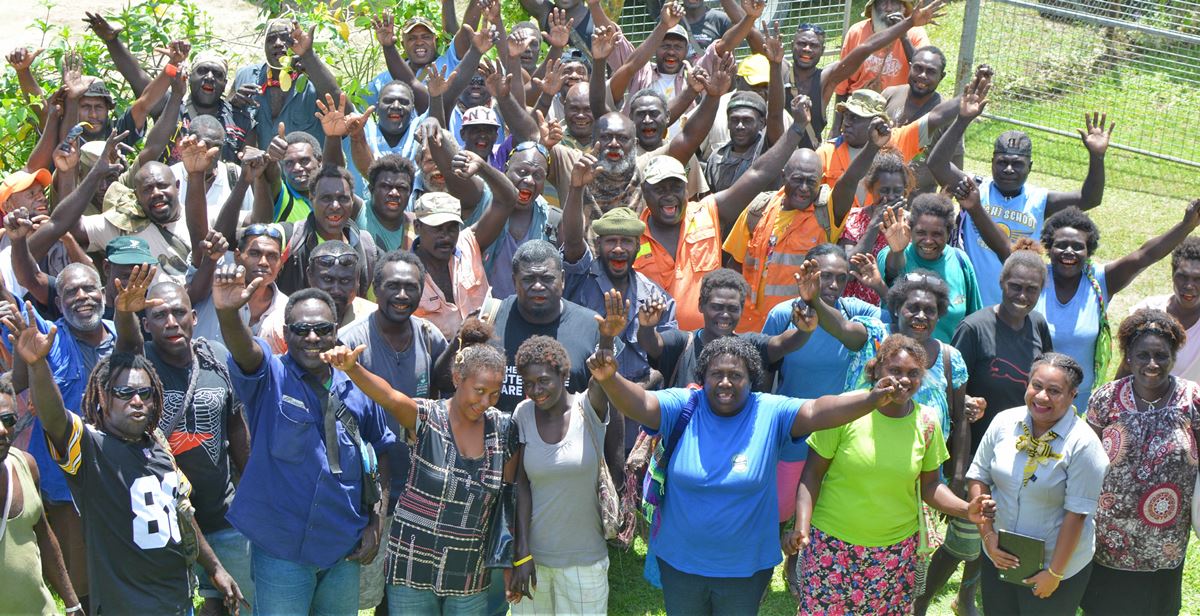 Staff of MiBank who conducted literacy training and communities engaged in essential road maintenance work.