Australian Foreign Minister Julie Bishop has announced the Australian Government's New Colombo Plan 2018 mobility placements, with 24 Australian students set to travel to Papua New Guinea to study and undertake work placements throughout the year.
"We look forward to welcoming students from James Cook University and the University of Newcastle throughout 2018 to further their study and work experience, while deepening their understanding of Australia's closest neighbour," Australia's Deputy High Commissioner to Papua New Guinea, Bronte Moules, said.
"The 24 students will take part in three projects in Papua New Guinea next year, across a range of fields including anthropology, agriculture and the environment."
The New Colombo Plan is a signature initiative of the Australian Government, which aims to increase knowledge and understanding of the Indo-Pacific in Australia, by supporting Australian undergraduates to study and undertake internships in the region.
There have been two student groups in Papua New Guinea so far in 2017, through the mobility program.
A group of students from James Cook University recently arrived, spending two days in Port Moresby before travelling to a village in Western Highlands Province to learn more about the local language, culture and way of life.
Prior to this group arriving, agricultural students from Charles Sturt University were in the country. After a stopover in Port Moresby, they flew to Lae to engage directly with the University of Technology agricultural students and Morobe agri-businesses such as Ramu Agri-Industries Limited, Trukai and Mainland Holdings.
The Australian Consul-General in Lae, Paul Murphy, hosted a reception for the students, businesses and academics where the visiting students spoke highly of the welcome they received from Papua New Guineans and the excellent learning opportunity their placements had provided.
"The students will return to Australia with new friendships and connections that will last a lifetime, as well as new perspectives on Papua New Guinea that will help strengthen the relationship between our two countries for decades to come," Mr Murphy said.
The students also enjoyed a lunch at Ahi Restaurant which is operated by the tourism students at Polytechnic Institute of Papua New Guinea.
The New Colombo Plan is helping the next generation of Australian leaders learn more about the region by supporting students to study and undertake work placements in the Indo-Pacific. In 2018, more than 13,000 Australian students will take part in New Colombo Plan mobility projects in 35 locations across the Indo-Pacific.
For further information, including access to related materials, please contact the Australian High Commission media team: +675 7090 0100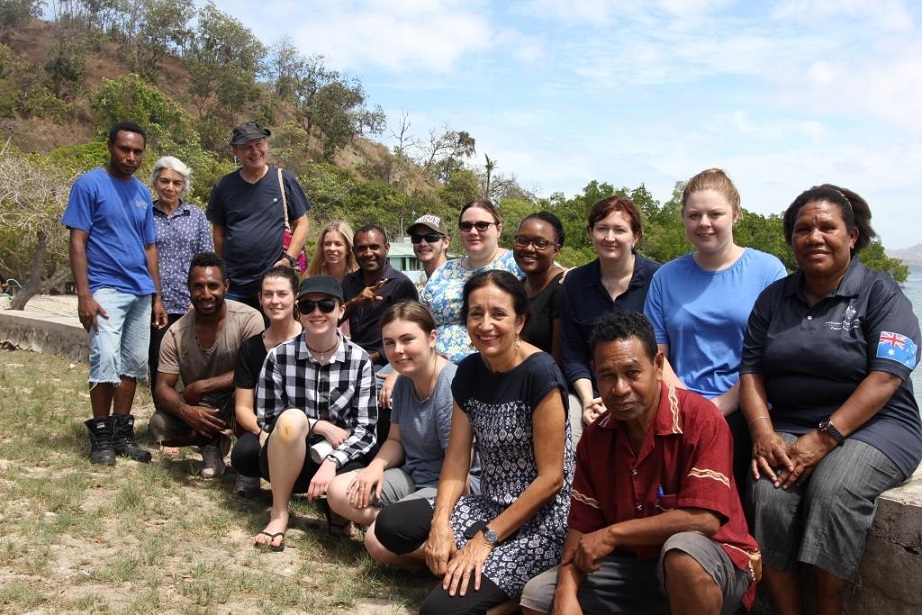 James Cook University students with staff and students from the University of Papua New Guinea, and staff from the Australian High Commission on Motupore Island outside Port Moresby.