Today the Unity Library in Buka, Autonomous Region of Bougainville received a new building as part of the partnership between Unity Library, the local community, Digicel Foundation, the Australian Government and the Autonomous Bougainville Government. This building will provide a quiet space for reading and exploring books, and will support the Unity Library to better deliver this service for the Buka community.
Speaking at the launch, Australian High Commission Second Secretary (Education), Ms Nicola Simpson, said the library exemplifies the collaborative efforts to improve education.
"Behind this new building, is a wonderful story of partnership and collaboration, grounded in the tireless work of volunteers and the passion to make this community better. I am pleased to be here today helping to showcase an example of what we can do together – and to celebrate the important part the Unity Library plays in educational development in Bougainville," Ms Simpson said.
The Papua New Guinea-Australia partnership helps strengthen the education system across Papua New Guinea, supporting teachers, schools and administrators.
For further information, including access to related materials, please contact the Australian High Commission media team: +675 7090 0100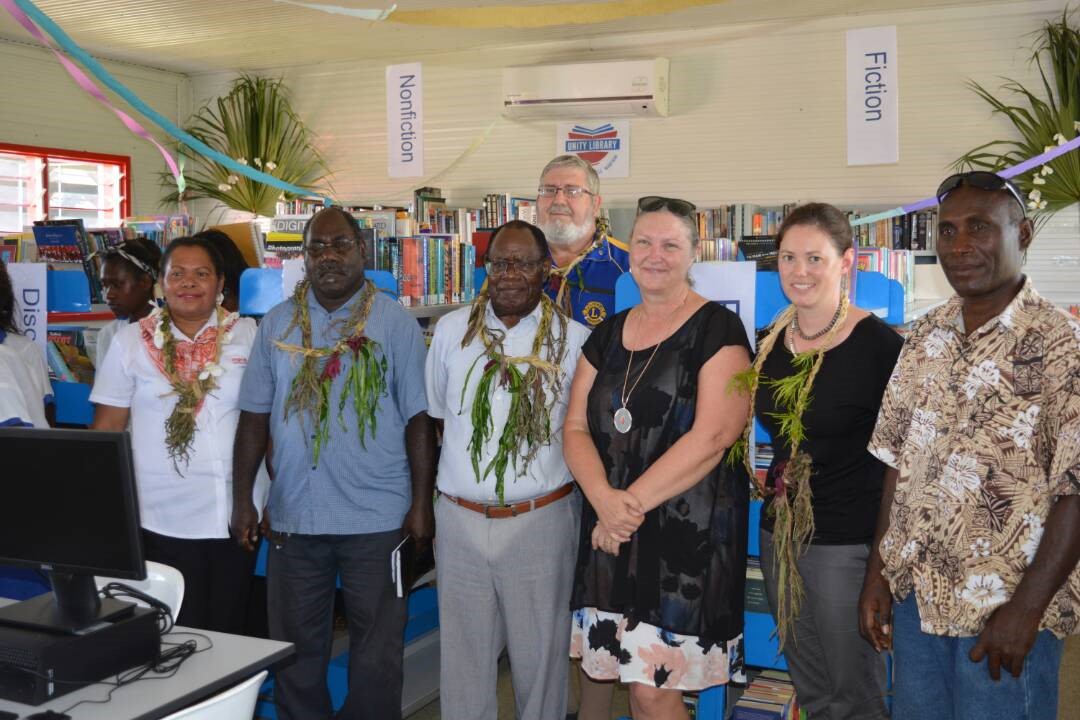 (L-R) Pauline Tane, Digicel Foundation; ABG Minister for Education the Hon Thomas Pata'aku; ABG Vice President the Hon Raymond Masono; Lesley Palmer, Secretary Unity Library of Buka; Nicola Simpson, Second Secretary Australian High Commission; Mr Robert Aneisia, Vice President Unity Library of Buka.