The Governments of Papua New Guinea and Australia have entered into a new arrangement that will focus on improving service delivery and economic opportunities in the nation's provinces and districts.
The Partnership Arrangement for Improved Decentralisation and Service Delivery was signed at Parliament House by The Hon Kevin Isifu MP, Minister for Inter-Government Relations; The Hon Richard Maru MP, Minister for National Planning and Australian High Commissioner Bruce Davis.
The Partnership will support Papua New Guinea's priority of improving service delivery, economic opportunities and community development, by empowering provinces and districts.
Under the Partnership, Australia and Papua New Guinea will work together to strengthen Papua New Guinea's decentralised system of government and maximise development outcomes on the ground.
Australian High Commissioner, Mr Bruce Davis, said Australia is committed to supporting Papua New Guinea to strengthen communities and service delivery throughout the country.
'We are pleased to be partnering with the Government of Papua New Guinea to deliver on its vision for decentralised government, to meet the needs of the nation's people," Mr Davis said.
"This partnership will support Papua New Guineans to find local solutions for local challenges. Where provinces and districts are willing to take the initiative in applying their own resources to improve service delivery and increase economic opportunities, Australia will work with them to identify how we can add value," he added.
The Partnership will also engage Papua New Guineans in the development of their communities, fostering cooperation among a range of community stakeholders to address service delivery and development challenges.
Mr Davis said the partnership for decentralisation was the newest element of the broader, evolving, economic partnership between Australia and Papua New Guinea, founded on shared history, shared future and people-to-people links.
For further information, including access to related materials, please contact the Australian High Commission media team: +675 7090 0100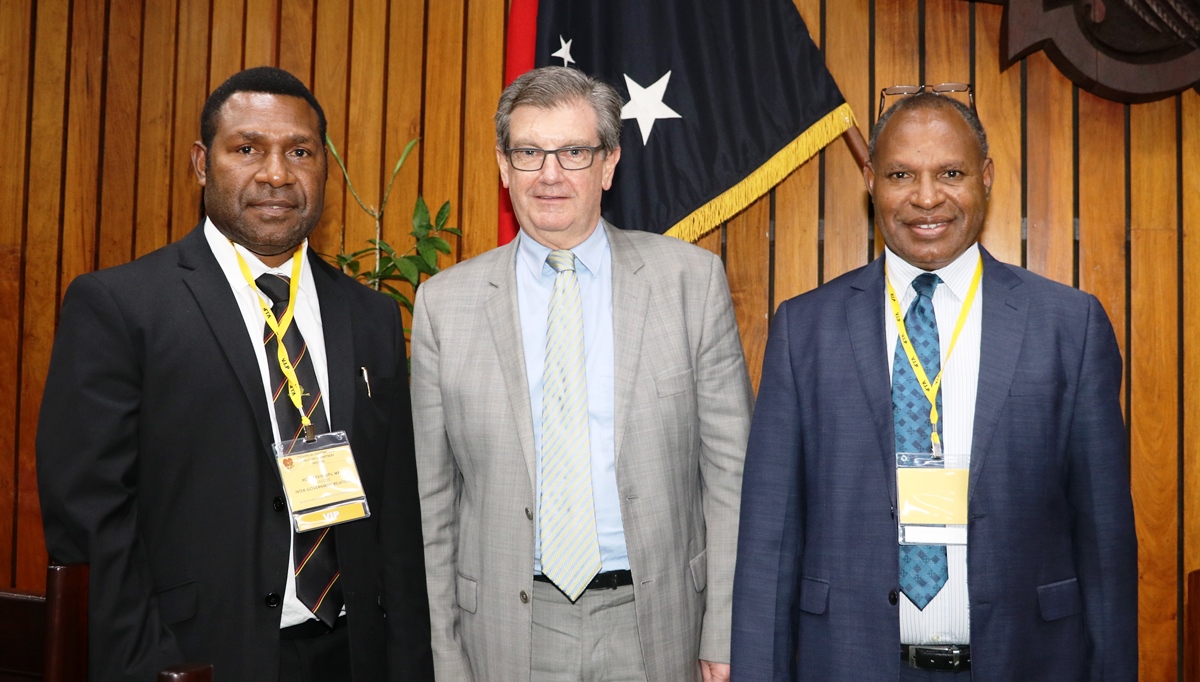 Minister for Intern-Government Relations Kevin Isifu, Australian High Commissioner Bruce Davis and National Planning Minister Richard Maru following the signing ceremony.