Applications are now open for Papua New Guinea citizens to apply for an Australia Awards Scholarship.
Australia Awards Papua New Guinea is receiving applications for scholarships to commence study in Australia in 2019. Development priorities are aligned with the Government of Papua New Guinea, and the program is seeking candidates who can demonstrate an effective contribution upon their return.
This intake is targeting experienced professionals with a vision to drive change in the health, education, governance, law and justice, transport and infrastructure, agriculture or social support sectors.
Information sessions will be held in Port Moresby and throughout provincial locations in October, November and December 2017.
Previous awardees have made invaluable contributions to the advancement of Papua New Guinea and Ms Suzanne Edgecombe, Counsellor (Education) at the Australian High Commission, is confident that successful applicants for the 2019 intake will return from their experience with the tools to become equally great leaders in their fields.
"The Australian Government is working in partnership with the Government of Papua New Guinea to help build development capacity within the country's working professionals," she said.
"Australian Awards alumni are active agents of change and contribute wonderfully to the development of Papua New Guinea."
The prestigious scholarships have been offered for over 50 years as a key part of the Australian Government's commitment to partnering with the Government of Papua New Guinea to drive positive outcomes for the country.
Women, people living with a disability and residents of regional provinces are particularly encouraged to apply.
Applications will close on 28 February 2018.
For further information, including access to related materials, please contact the Australian High Commission media team: +675 7090 0100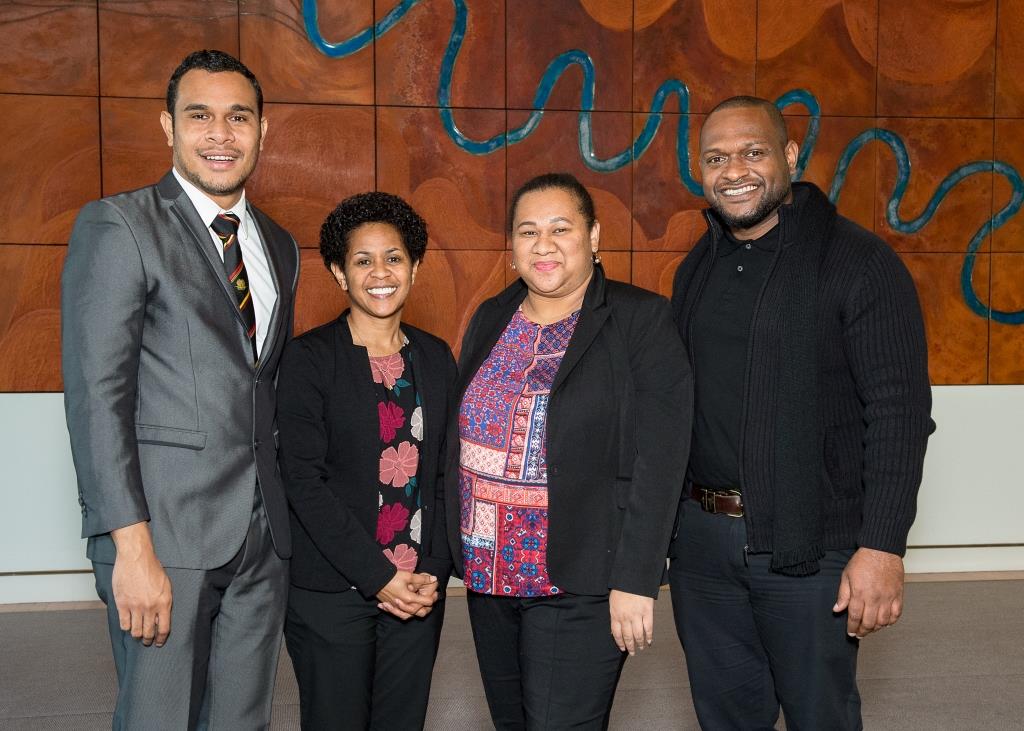 Graduate Certificate in International Trade and Graduate Certificate in International Relations course participants during a visit to the Australian Parliament House in July. L-R: Frederick Tamarua (International Trade), Jena Kuliniasi (International Relations), Nerida Kwarara (International Trade) and Londe Kalit (International Relations).