Australian student, Ms Gina Zheng has departed Papua New Guinea after three and a half months of study at Divine Word University in Madang. Gina is the first Australian scholar to study in Papua New Guinea as part of the prestigious Australian Government's New Colombo Plan scholarship program.
Gina, a student at the Australian National University, arrived in Papua New Guinea in mid-July to undertake study towards her double degree in Bachelor of Law (Honours) and Bachelor of Arts (Development Studies) at Divine Word University. Gina also undertook an internship with the World Wide Fund and supported non-government organisation Equal Playing Field, assisting with implementation of their first gender equality tertiary program.
Gina visited the Australian High Commission in Port Moresby to meet staff and share her experiences as an Australian student studying and living in Madang.
Gina immersed herself in all aspects of student life joining her Divine Word University classmates in both curricular and extracurricular activities. She said she is leaving with a renewed understanding of Australia's closest neighbour and lifelong memories.
"It has been an incredibly humbling and eye-opening experience for me as Australia's inaugural New Colombo Plan scholar to Papua New Guinea," Gina said.
"The immense learning support I received from World Wide Fund and the opportunity to work collaboratively alongside students with Equal Playing Field, have made my time in Papua New Guinea highly formative and meaningful. I am very grateful for the support provided to me by all my colleagues, peers and friends.
"This opportunity through the New Colombo Plan has absolutely solidified my professional interest in pursuing sustainable development and youth and women's empowerment in the Melanesian region," Gina said.
Australian Deputy High Commissioner to Papua New Guinea, Ms Bronte Moules congratulated Gina on the successful completion of her studies and for being an outstanding ambassador for Australia.
"The New Colombo Plan scholarship is a prestigious award and we are delighted that Gina chose Papua New Guinea as her study destination," Ms Moules said.
"Gina has contributed to the Papua New Guinea-Australia partnership, building strong life-long connections with her peers and teachers and enhancing her understanding of Papua New Guinea."
The New Colombo Plan is helping the next generation of Australian leaders learn more about the region by supporting students to study and undertake work placements in the Indo-Pacific. In 2018, more than 13,000 Australian students will take part in New Colombo Plan mobility projects in 35 locations across the Indo-Pacific.
For further information, including access to related materials, please contact the Australian High Commission media team: +675 7090 0100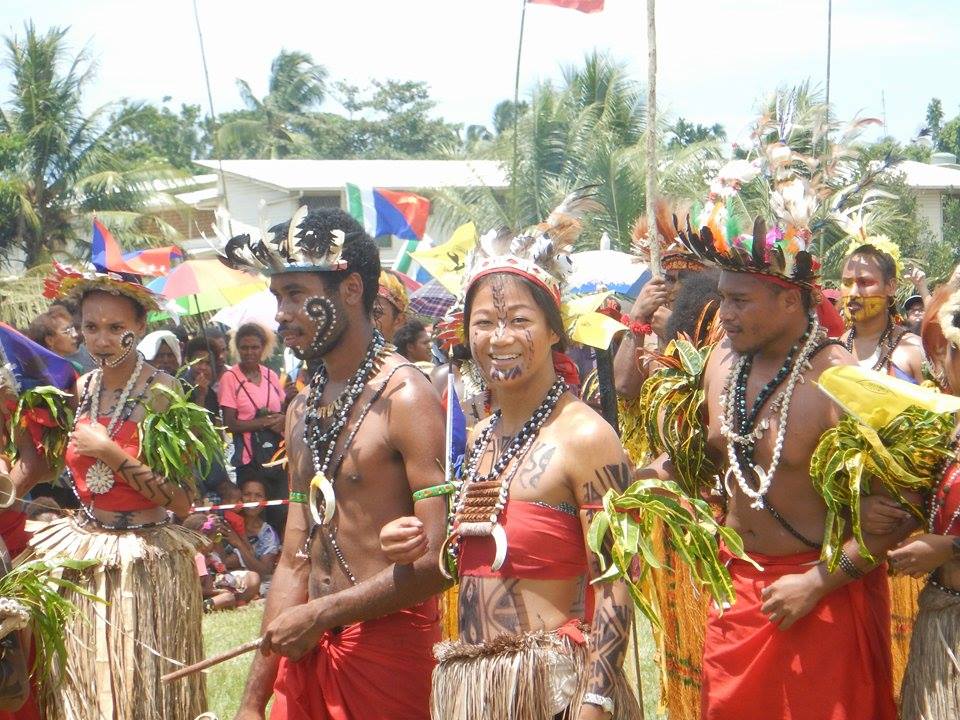 Gina participates in Divine Word University's cultural day in Madang.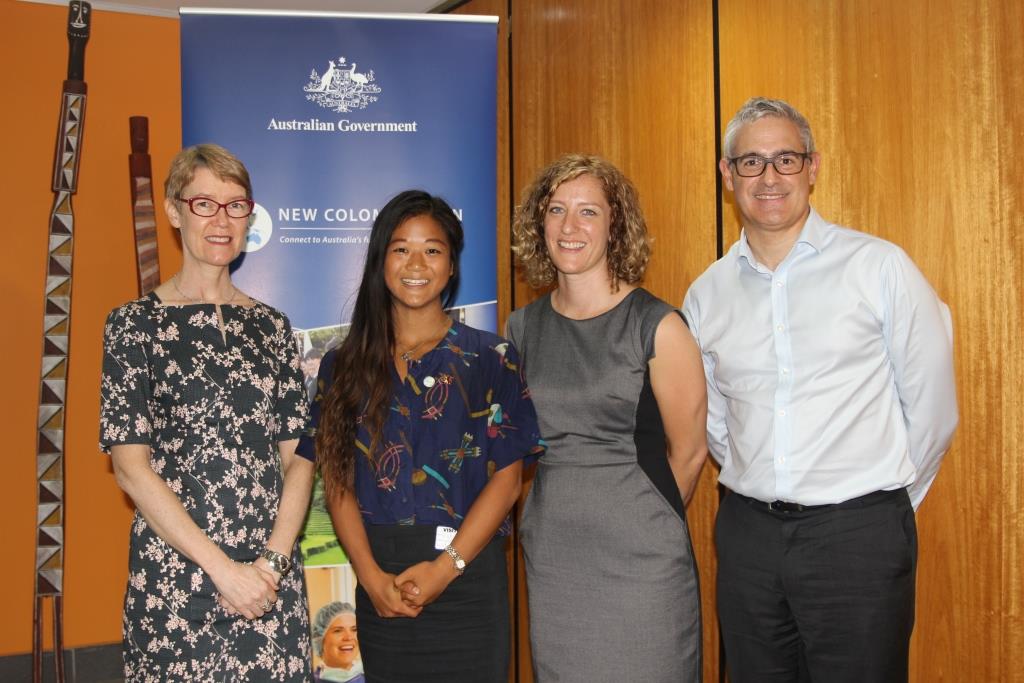 (L-R) Ms Bronte Moules, Australian Deputy High Commissioner; Ms Gina Zheng, New Colombo Plan scholar; Ms Fuchsia Hepworth, Australian High Commission Second Secretary (Education); and Mr Benedict David, Australian High Commission Minister Counsellor at the High Commission in Port Moresby.