Ninety Australia Awards Scholarship awardees from across Papua New Guinea have gathered in Port Moresby to prepare for their studies in Australia next year.
The awardees are attending a three-week pre-departure workshop at the Gateway Hotel.
The event is designed to maximise opportunities for awardees to succeed.
Australia Awards represents the continuing commitment by the Governments of Papua New Guinea and Australia to build human capacity in Papua New Guinea through investment in education.
The awardees, drawn from the public, private and civil society sectors, all have plans to contribute to Papua New Guinea upon graduation in the priority sectors of education, health, governance, law and justice, transport and infrastructure or agriculture.
Ms Fuchsia Hepworth, from the Australian High Commission, addressed the group on the first day.
"When you graduate you will be joining a distinguished and influential group of Papua New Guineans who share your link to Australia," she said.
"You will find many Australia Awards alumni filling important roles in key industries and sectors, all of whom are vital links in the unique relationship between Papua New Guinea and Australia."
"And we share your high hopes and great expectations as part of this fresh cohort of future Papua New Guinea leaders," she added.
The workshop is designed to prepare the awardees for studying and living in Australia.
For further information, including access to related materials, please contact the Australian High Commission media team: +675 7090 0100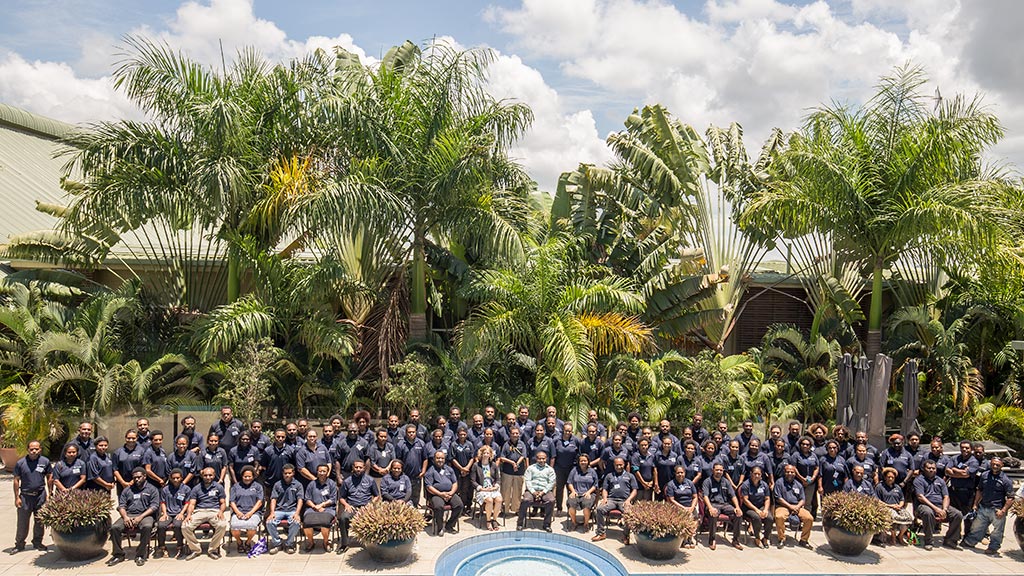 2018 Australia Awards cohort