Papua New Guinea has taken another step on the path to adopting global best practice in open and accountable management of its extractive resources.
A three-day workshop hosted by the Pacific Leadership and Governance Precinct and the Papua New Guinea Secretariat of the Extractive Industries Transparency Initiative (PNGEITI) was held in Port Moresby last week to strengthen the way in which revenue from the industry is managed through improved transparency and ethical leadership in the sector.
The workshop involved key resources sector stakeholders from government, industry and civil society.
Papua New Guinea applied to join the EITI three years ago, recognising the benefits to citizens and investors of having improved transparency around the management of the nation's natural wealth.
The workshop follows PNGEITI's 2014 report, which identified opportunities for improvements to the sector's reporting and management.
Deputy Secretary for Treasury, Manu Momo, said the Government had made significant progress towards becoming EITI accredited.
"Despite our challenges, we have achieved a lot in implementing the global EITI standards," he said.
"The EITI initiative has the potential to deliver significant benefits through increased accountability and transparency.
This means having information available to stimulate more debate on public policy and how to best manage our resource revenue."
PNGEITI Secretariat Head Lucas Alkan said: "This is a very exciting collaboration between the Precinct and the PNGEITI, which have joined together to improve governance and transparency in the extractive sector."
"With strong leadership, this industry can be a platform for social and economic change."
The acceptance of Papua New Guinea as an EITI compliant country, if achieved, will contribute to building a better business environment based on transparency and increased accountability.
The Pacific Leadership and Governance Precinct is a joint initiative of the Governments of Papua New Guinea and Australia to develop capable and ethical leaders who will drive economic growth and improve service delivery.
Australian High Commission Counsellor for Economic Governance, Jodie McAlister, said ensuring appropriate benifits from the resources industry was a challenge shared by Australia.
"The extractives sector is a vital part of the economies of both Papua New Guinea and Australia," she said.
"The challenge that has been presented to our two countries is to ensure that the revenues from these non-renewable resources are used to build for future generations.
While these resources are finite, with strong governance and leadership the extractives sector can provide the basis for sustainable development, economic growth and diversification."
PNGEITI is a Government-led initiative, which is supported by companies, civil society groups, investors and international organizations.
It provides a platform for these groups to review, assess, and report on what is being paid by companies and received by governments from extractive industry operations.
For further information, including access to related materials, please contact the Australian High Commission media team: +675 7090 0100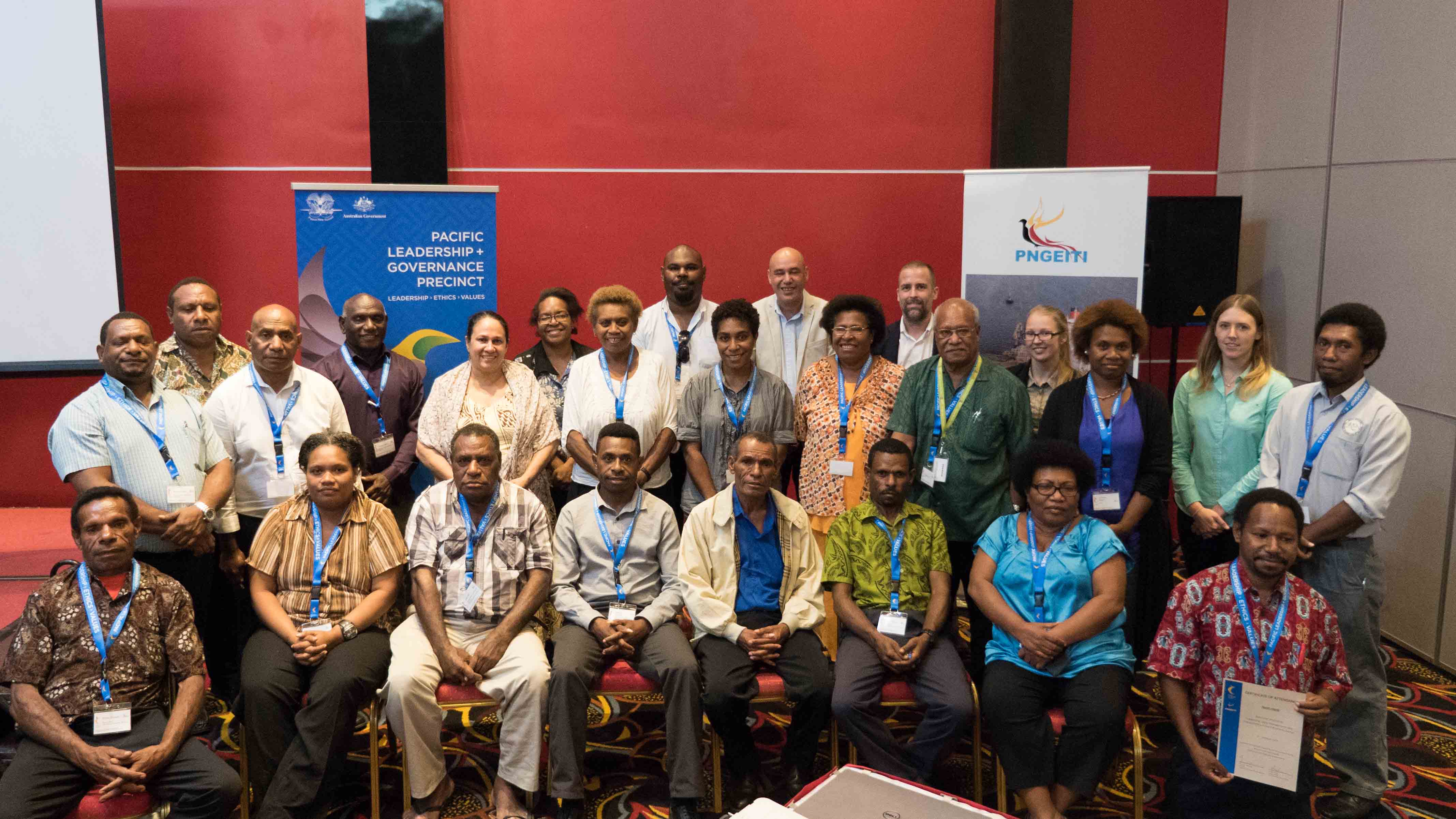 The Leadership, data management and transparency in the Extractives sector workshop brought together key government, private sector and civil society stakeholders.