Enrolments at the Pacific Adventist University School of Business are set to increase and quality of education improved, with the opening of a new multi-purpose complex at its Koiari Park campus outside Port Moresby.
The new complex was officially opened on Thursday 23 March and offers purpose built teaching and learning facilities including new classrooms, computer labs, staff and student amenities, and three new lecture theatres that seat a total of 440 students.
The construction of this new facility was supported by the Incentive Fund – a partnership between the Australian Government and Government of Papua New Guinea, which provides grants to high performing Papua New Guinean organisations to improve their capacity to provide services in a range of sectors including health, education and economic empowerment of men, women and children of PNG.
Australian High Commission Counsellor, Susan Ferguson highlighted the important role that higher education plays in Papua New Guinea.
"Education is the cornerstone of progress. The Australian Government has long supported the goals of Papua New Guinea in the education sector and this event marks a significant increase in the calibre of opportunities available to future students at PAU," she said.
Representatives from the Australian and Papua New Guinea Governments, the Strategic Management Group (SMG) that oversees the Incentive Fund and PAU Council Members were present at the opening. Current and past staff and students of the University and community members also attended the event.
PAU Vice-Chancellor, Raul Lozano said: "This additional purpose-built facility will alleviate the problem of room allocations for learning in various programs at the University. With these new facilities, students will have a better day-to-day academic experience. Ultimately, this will improve their overall learning experience and their future career prospects," Mr Lozano said.
This new development supports the Government of Papua New Guinea's Vision 2050's Pillar of Human Capital Development with the aim of increasing the number of university graduates across the country.
Students will be able utilise the new facility this academic year.
For further information, including access to related materials, please contact the Australian High Commission media team: +675 7090 0100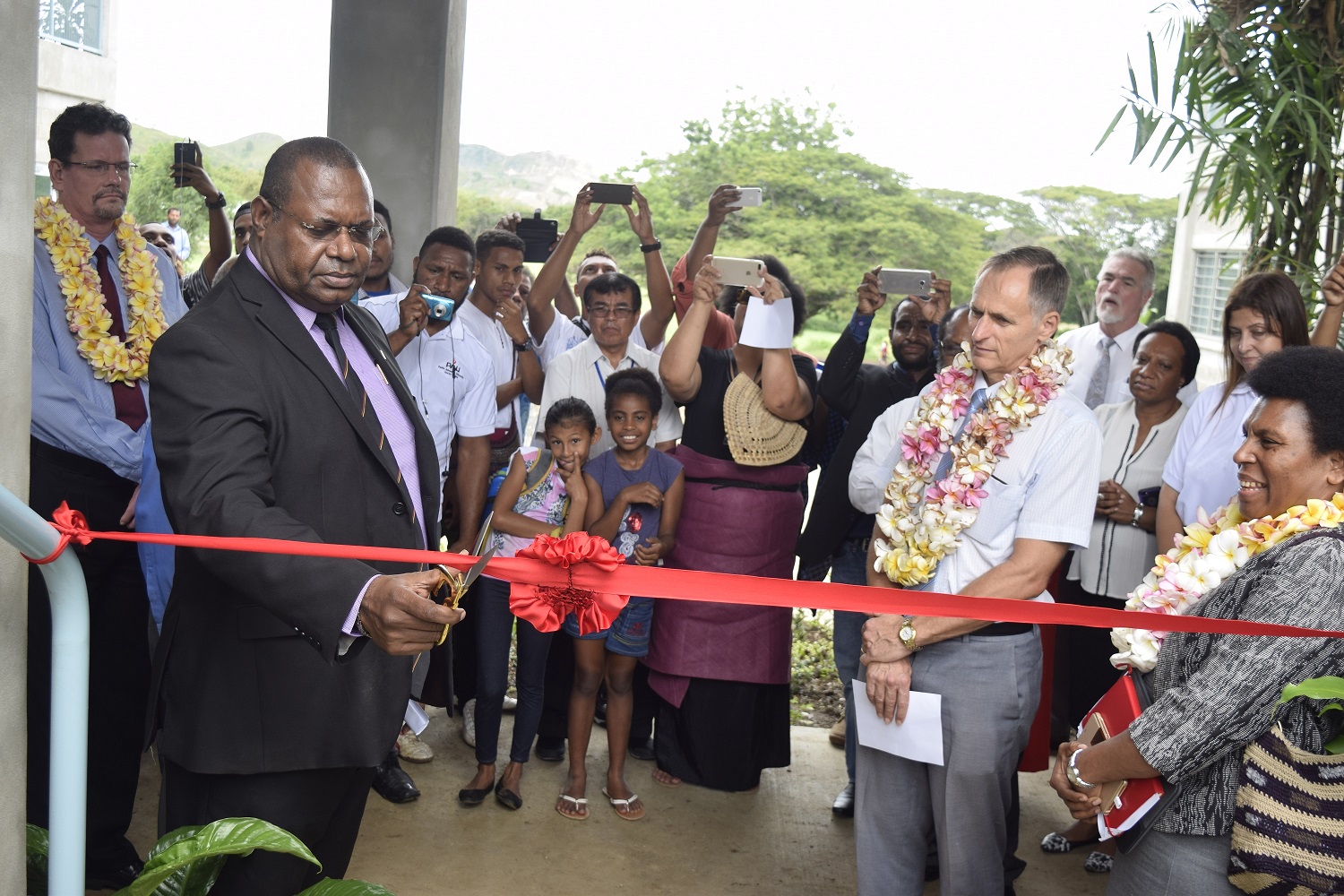 Minister for Higher Education, Research, Science and Technology, Francis Marus cutting the ribbon to open the new complex.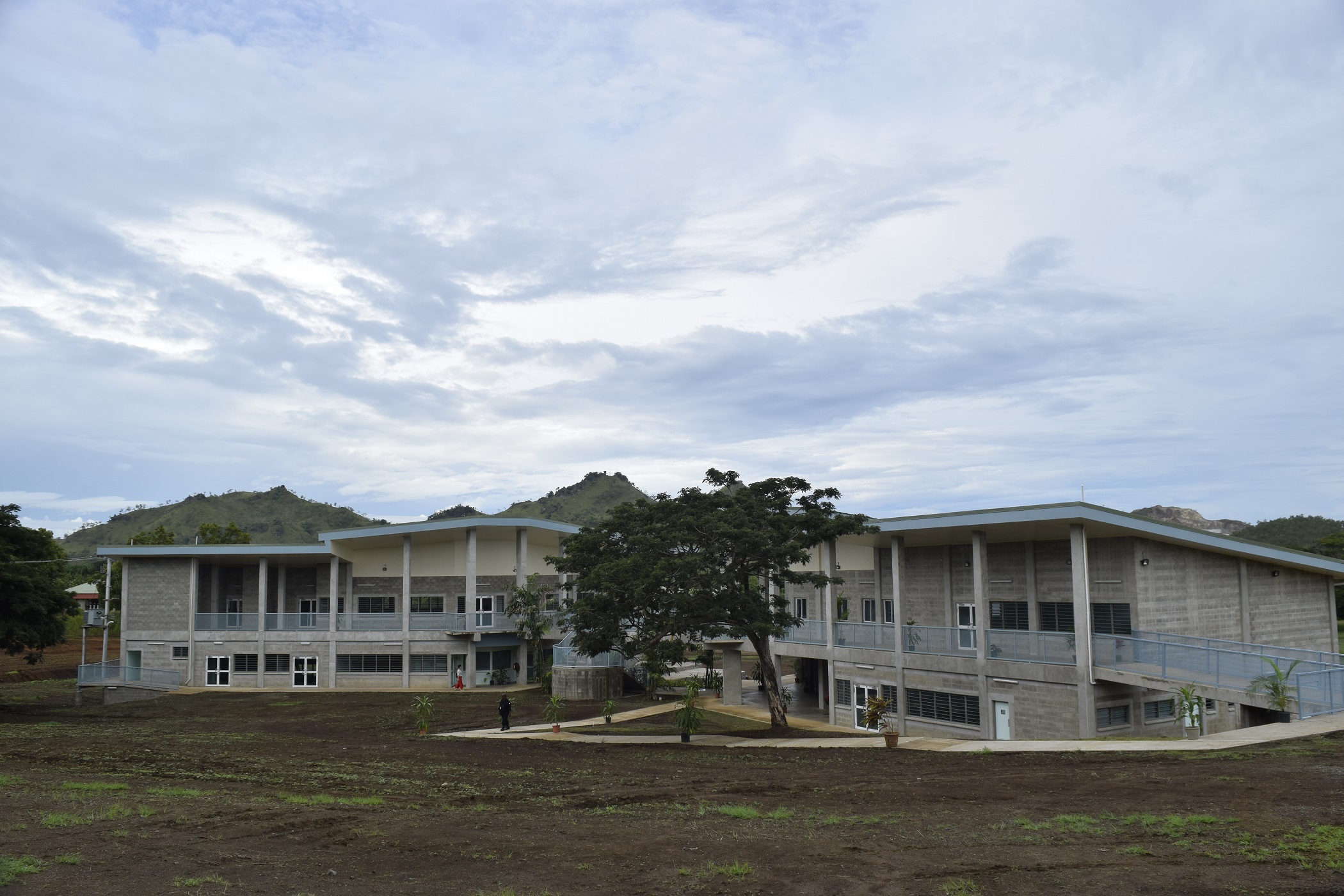 The new School of Business complex at PAU.