A new training program is helping Kokoda Track guesthouse and campsite owners to improve their businesses.
In April, more than 60 guesthouse owners from along the Kokoda Track attended small business training seminars in Manari, Efogi and Isurava to help manage their businesses more profitably.
The training was delivered by the Tourism Promotion Authority, the Kokoda Track Authority and an expert contractor. The Kokoda Initiative supported trainers with logistics and supplies.
Former Pacific Adventist University business lecturer Heather Vanua delivered presentations on product pricing, budgeting, record keeping, time management and value adding for customers.
Most participants had no prior business training and were active in group discussions and activities.
Like many small businesses in rural areas, cash management can be a problem for local Kokoda Track tourism operators.
Joe Matamata, owner of Vadulogo Guesthouse in Manari village, said he was excited and motivated by what he had learned.
"Before I just used up my money when trekkers paid me. This is a new experience for me," he said.
"I learnt a lot that I never knew about. Budgeting my money to achieve short and long term plans was very interesting to me. I know if I practice what I learnt from this training, I will upgrade my campsite and do well later."
Ms Vanua encouraged participants to make use of the natural resources around them to venture into areas of business.
"I want them to diversify and do more; to use the resources around them and do other products, not just rely on guesthouses," Ms Vanua said.
The Kokoda Initiative is a partnership between the Governments of Papua New Guinea and Australia to support the people of the track, improve track safety and preserve the region's natural and cultural heritage.
For further information, including access to related materials, please contact the Australian High Commission media team: +675 7090 0100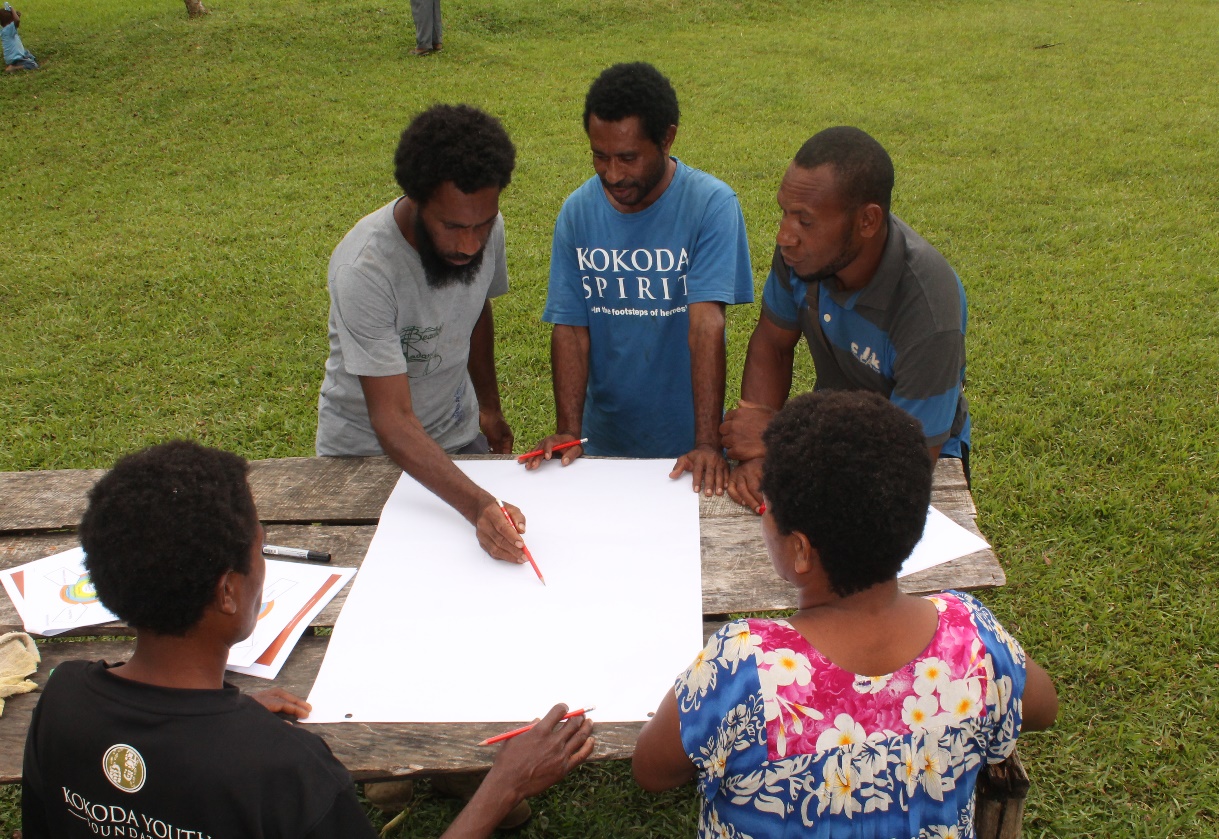 Participants taking part in group activities to improve the standards of their campsites.