The people of Asimba in Oro Province recently celebrated the opening of new classrooms and health facilities provided through the Kokoda Initiative.
Representatives from the Oro Health and Education Divisions joined in the celebrations, when Deputy Australian High Commissioner Bronte Moules opened the facilities on 4 May.
The new facilities include a double classroom, a teacher's house, a health resource centre, communal water taps and toilets. More than 120 students will benefit from the new school facilities, while the health centre will provide services for the people of Asimba and nearby villages.
Asimba Village chief Maima Puni said his people had faced many challenges but could see a bright future ahead.
"For us, the people of Asimba and the Chirima people, today marks a new day for us, a new beginning," he said.
Asimba is located off the Kokoda Track and is accessible only on foot or by river. Its isolation makes basic service delivery a big challenge. The village's old school was small and rundown, prompting many families to send their children to stay with relatives in Kokoda, about 13 hours walk away.
Grade four student Abraham Tatafi is now back in his village after attending Kanga Primary School near Kokoda for the past two years.
"We used to have only one teacher teaching all the grades in one classroom made of bush materials. It was very crowded with no proper desk and chairs. But I saw these new buildings and there was also some new teachers so I decided to enroll here and attend school here."
Enrolment is now increasing steadily at Asimba Primary School. Two new teachers have moved into the new staff house and are currently teaching at the school.
The new facilities were provided through the Kokoda Initiative program – a partnership between the Governments of Australia and Papua New Guinea to support the region's people, preserve its natural and cultural heritage, and help keep the Kokoda Track safe.
For further information, including access to related materials, please contact the Australian High Commission media team: +675 7090 0100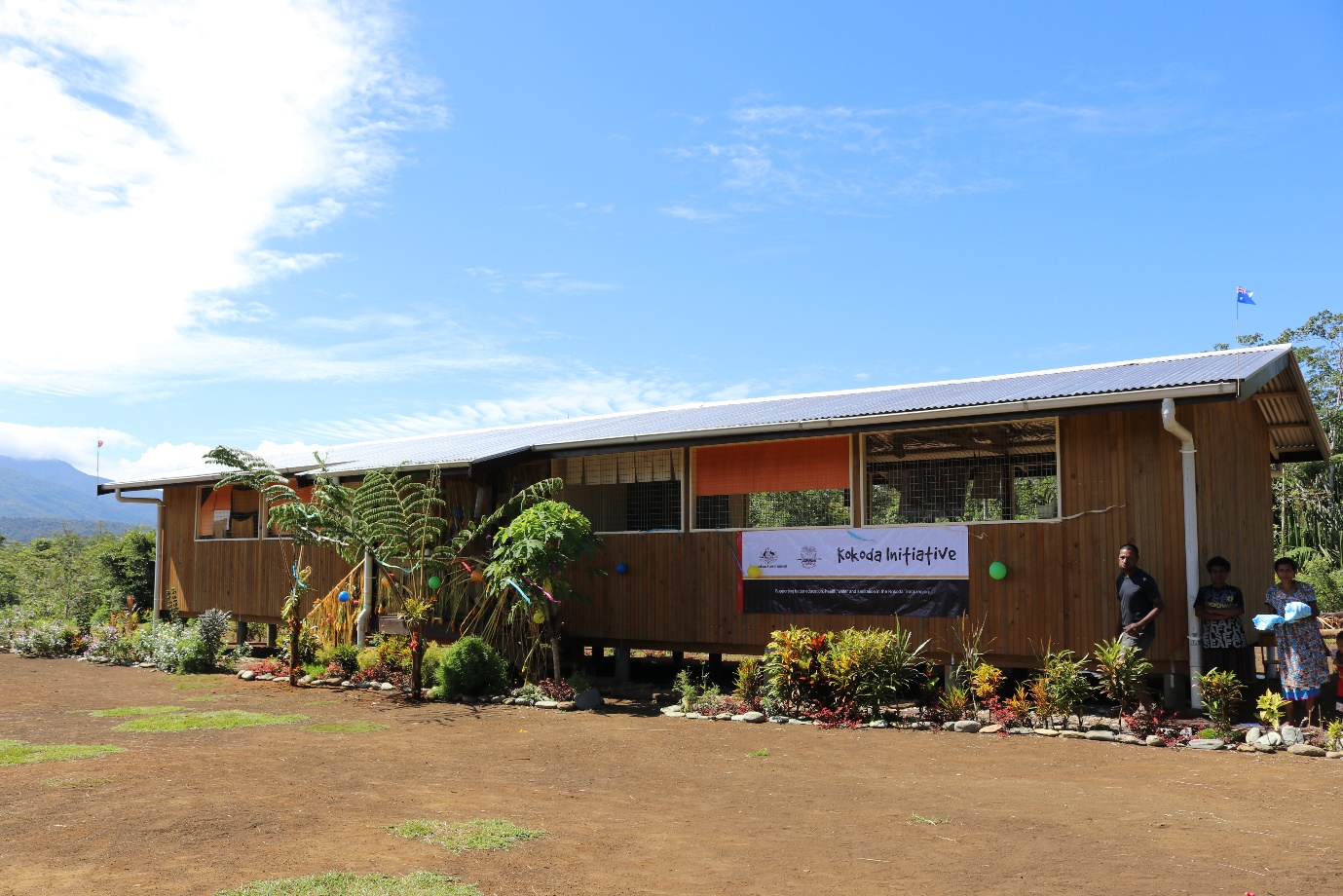 The new double classroom at Asimba Primary School.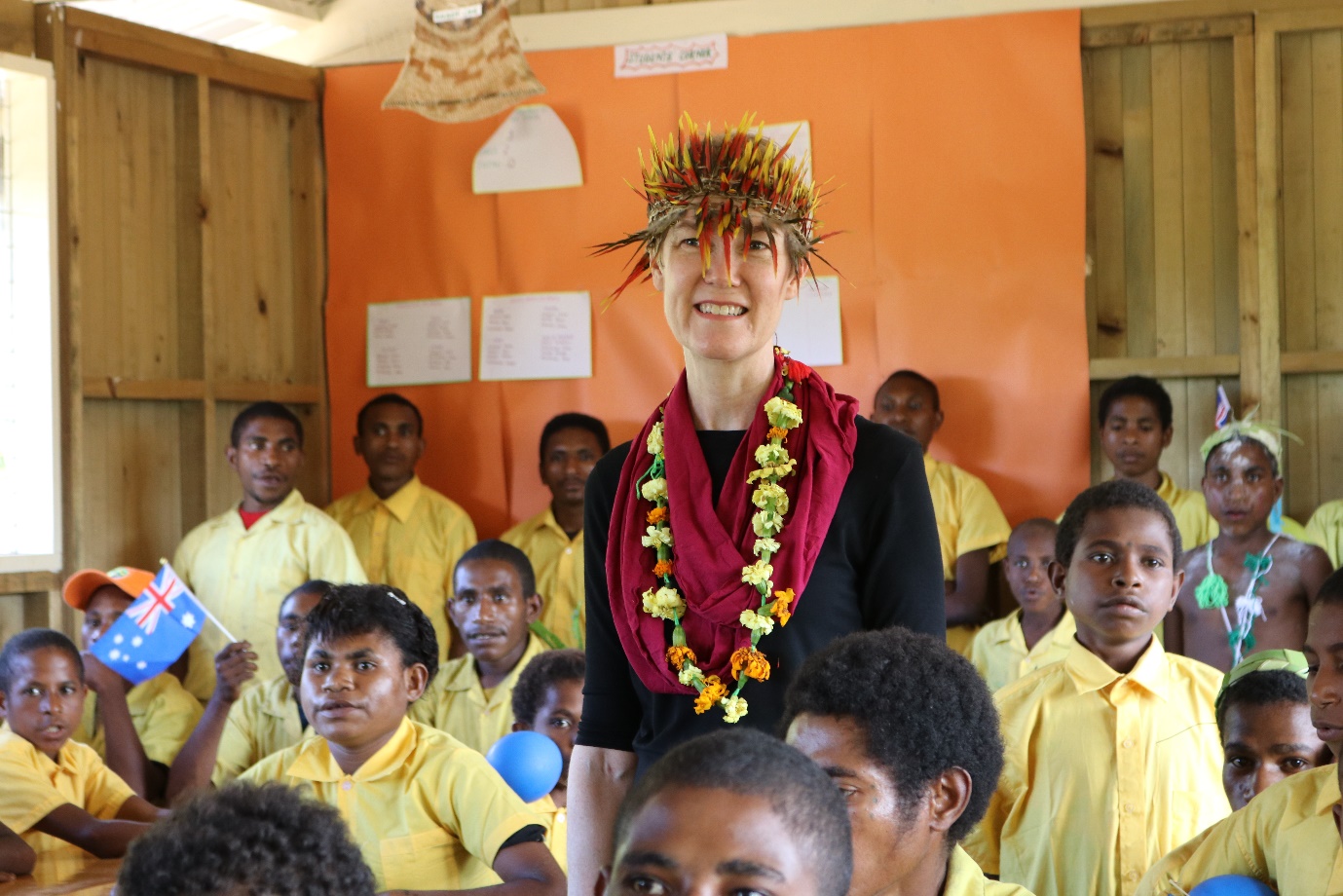 Deputy High Commissioner Bronte Moules with students inside their new double classroom.