Aboriginal and Torres Strait Islander women and their Papua New Guinean counterparts have taken the first step towards establishing a formal dialogue on leadership, gender and culture at a landmark meeting timed to coincide with Australia's annual celebration of its Indigenous people.
A panel discussion hosted by the Pacific Leadership and Governance Precinct on Monday 3 July brought eminent women from both nations together for National Aboriginal and Islanders Day Observance Committee (NAIDOC) Week, which is held each year to celebrate the history, culture and achievements of Indigenous Australians.
Stephanie Harvey, CEO of Indigenous Community Volunteers in Australia, said she was excited to share ideas and experiences with women leaders in Papua New Guinea.
"PNG is our closest neighbour and I believe there is a lot we can learn from each other," Ms Harvey said.
"It would be wonderful if we could build strong relationships between Indigenous women leaders from Papua New Guinea and Australia to strengthen leadership, governance and economic development."
"In Australia, Aboriginal and Torres Strait Islander women are in leadership roles and are walking side by side with male leaders."
Australian High Commissioner Bruce Davis said the partnership between Papua New Guinea and Australia is particularly focused on supporting current and emerging women in leadership positions.
"We want to ensure institutional barriers to women's participation in the economy are addressed," Mr Davis said.
"These events spark conversations that need to be had around important topics, such as women in leadership, and create networks that can support positive change."
"One of the great strengths of the Papua New Guinea-Australia partnership is the person-to-person links that span business, education and sport."
The panel discussion also included Divine Word University President Dr Cecilia Nembou, Exxon Mobil's Susil Nelson-Kongoi and Vonda Malone, Mayor of Torres Shire Council in Queensland.
The event was hosted by the Pacific Leadership and Governance Precinct, a partnership between the Governments of Papua New Guinea and Australia that supports the development of ethical, capable leaders, and facilitates dialogue about development challenges.
The four invited guests had joined staff at the Australian High Commission on Monday morning in a ceremony to raise the Australian flag with the Aboriginal and Torres Strait Islander flags.
On Tuesday 4 July, the High Commission also hosted a roundtable discussion with the Indigenous Australian women and invited guests. The discussion is to explore business, innovation and entrepreneurship themes.
A key outcome of this session will be to develop initiatives that could be taken forward into the APEC year.
NAIDOC first emerged in the 1920s when Aboriginal groups sought to increase awareness on the status and treatment of Indigenous Australians. This year's NAIDOC Week theme- Our Languages Matter - celebrates the important, unique role Indigenous languages play in cultural identity, linking people to their land, history, spirituality and rites.
For further information, including access to related materials, please contact the Australian High Commission media team: +675 7090 0100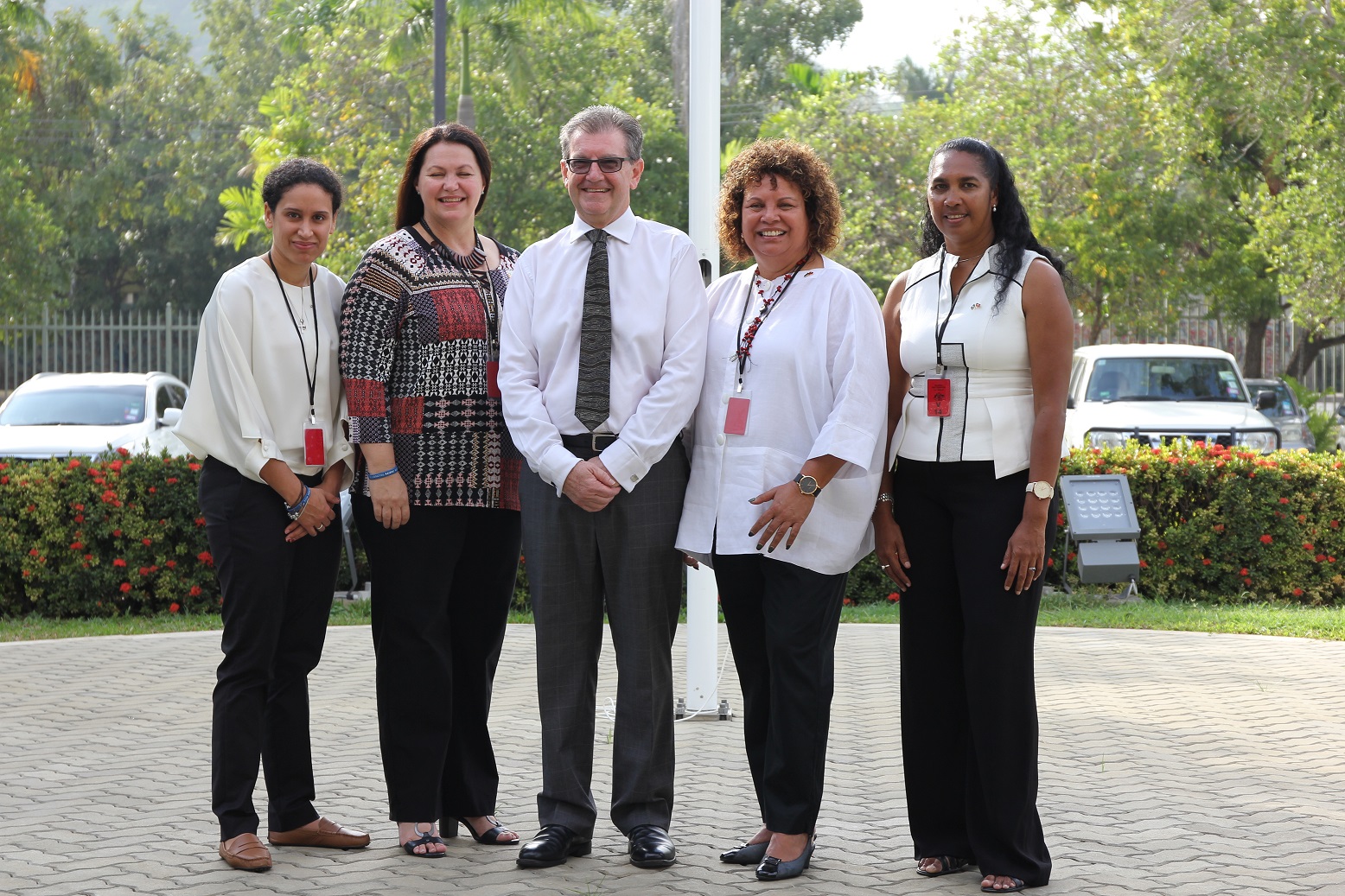 The four NAIDOC Week special guests with the Australian the Australian High Commissioner, Bruce Davis.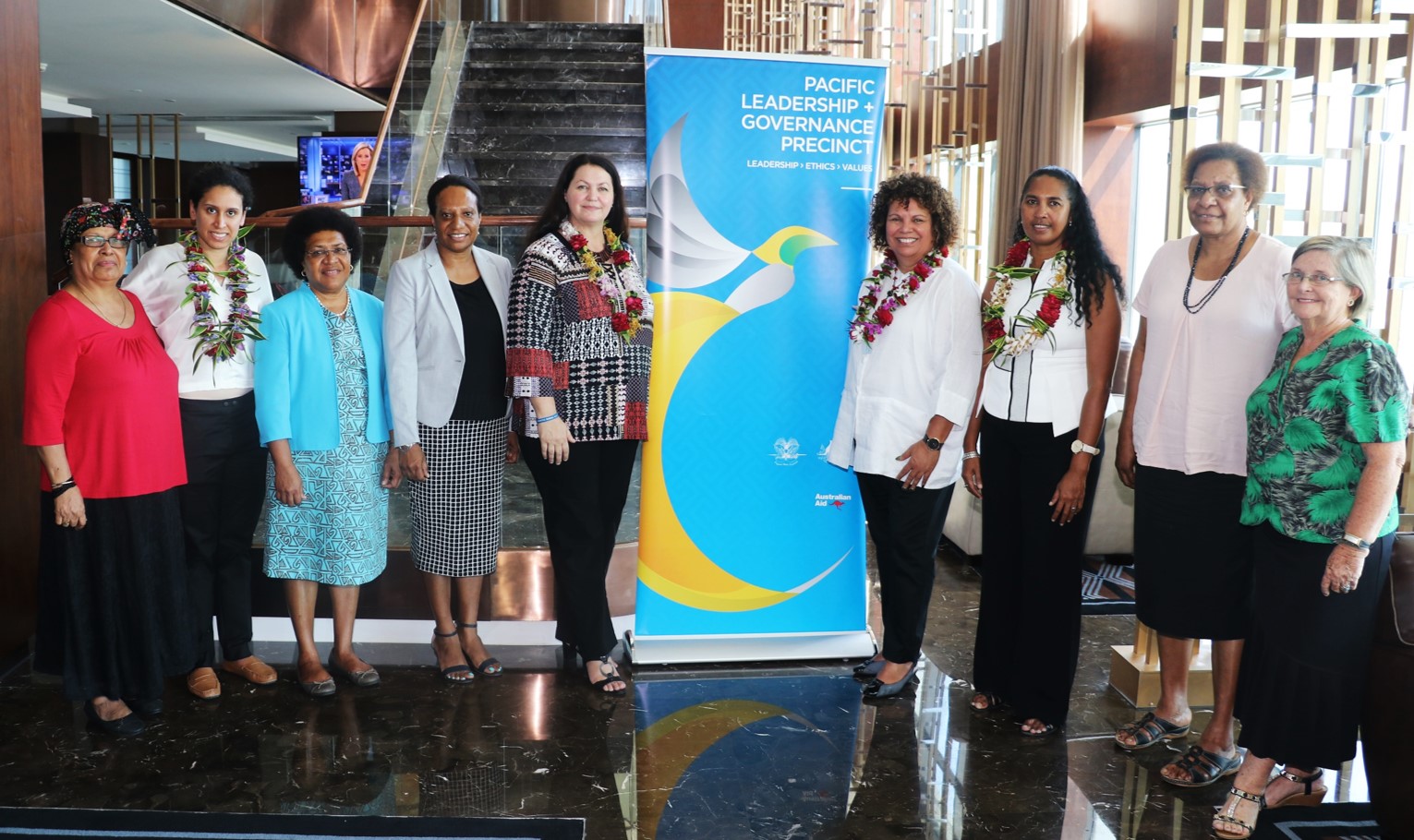 Professional women leaders from Papua New Guinea and Australia.