The Kokoda Initiative is working with communities to help improve education standards along the track.
Thirty-eight teachers and board members from 12 Sogeri area schools attended a weeklong training program on the responsibilities of school boards.
The training, at Sirinimu Primary School, was conducted by Central Province Senior Inspector, Patrick Dimsock. It included discussions on school board constitutions, the roles of board members and the government's Tuition Fee Free (TFF) policy.
Ogatana Elementary School Treasurer Mary Kila said the training helped her understand the impact school board members could have on the way a school was run.
"I didn't even know that I have power as a board member to make decisions in how my school is managed. I used to think it was the head teacher's job," she said.
"I learned that with good planning, I can manage what little resources I have in the school, and I can achieve a lot."
A similar training program was conducted in the Koiari area earlier this month with 22 teachers and board members from seven schools.
The Kokoda Initiative has also built 17 new double classrooms in communities along the track since 2010. It recently conducted a quality assessment of 27 schools on the Oro side of the track to support district school inspectors in providing for teacher and student needs. A similar exercise is currently underway for schools on the Central side.
The Kokoda Initiative is a partnership between the Governments of Papua New Guinea and Australia to support the people of the Kokoda Track, protect the region's natural environment and keep the track safe for locals and trekkers.
For further information, including access to related materials, please contact the Australian High Commission media team: +675 7090 0100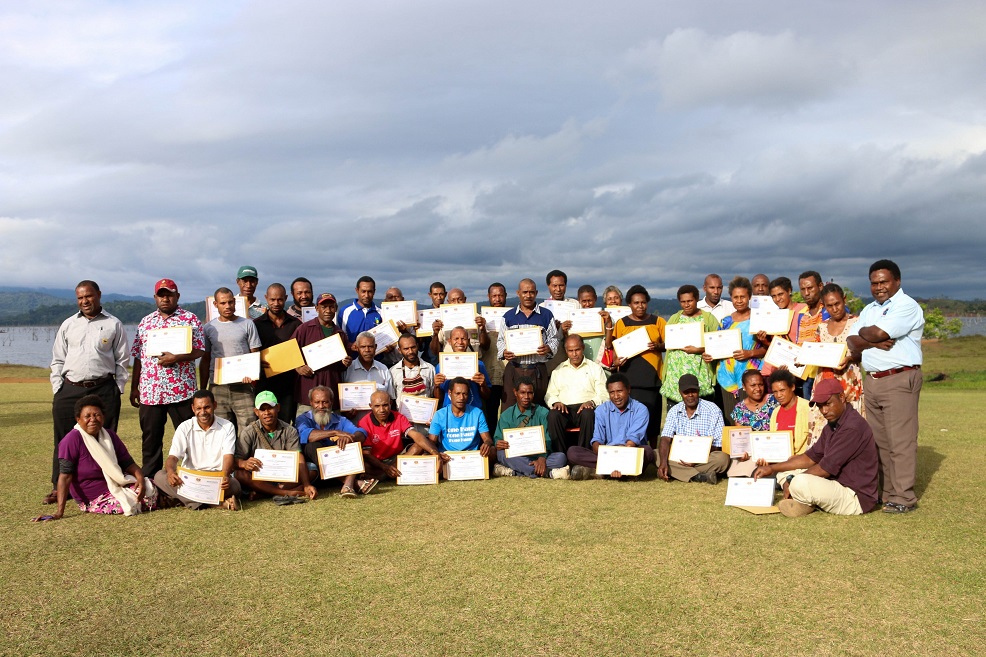 Back to school! School board members and teachers after completing the course.