Seventy-four law students from the Legal Training Institute refined their courtroom skills with some of Australia's top legal experts last month.
The students worked with 11 members of the Victorian Bar to enhance their criminal litigation and advocacy skills, practising in mock court exercises to make submissions on behalf of clients, lead evidence and cross-examine witnesses.
Clarissa Laimo, a legal trainee from Buin in the Autonomous Region of Bougainville, wants to be a criminal lawyer and said her newly strengthened litigation skills will equip her well to follow her dream. The course also made Clarissa appreciate that advocating for a client requires strong persuasive skills.
"I have come to realise that it is not only about the law and the books that you read, it is also about confidence, and how effectively you can tell your client's story, to convince the judge to rule in favour of you," said Clarissa.
Speaking on behalf of the Papua New Guinea Law Society, Deputy Solicitor General, Tauvasa Tanuvasa told trainees that advocacy was an essential skill, and encouraged them to make the most of the opportunity to learn from the dozens of years of experience of the visiting legal experts.
"I have also gone through this program and I have taken a lot from this program. Learn as much as you can from our friends here from Australia."
Visiting Supreme Court Justice Elizabeth Hollingworth thanked the students for their enthusiasm and hard work over the week.
"We have given you some practical skills and hopefully some knowledge, but you have given us a lot of things too. You have given us your enthusiasm and trust. You stood up there, and we told you to do stuff that we knew took you outside your comfort zones. You shared with us your stories, and where you come from, who you are and your hopes and dreams."
Australian High Commission Counsellor Gina Wilson said strong criminal justice skills help to support a dynamic and robust law and justice sector, and safer communities for Papua New Guineans.
Members of the Victorian Bar have been volunteering their time and expertise to train Papua New Guinea's up and coming lawyers since 1987.
For further information, including access to related materials, please contact the Australian High Commission media team: +675 7090 0100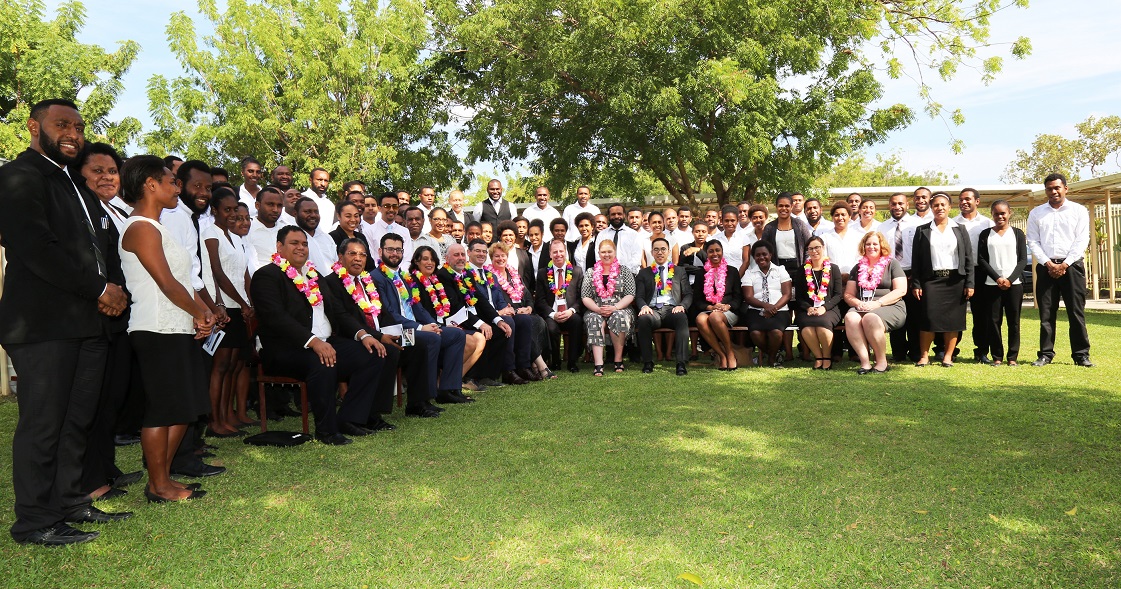 LTI students and staff with members of the PNG Bar and Victorian Bar.