The Papua New Guinea-Australia partnership is funding improved infrastructure facilities and new learning resources at a remote secondary school in East New Britain benefiting more than 800 students and teachers.
Palmalmal Secondary School is in Pomio District, one of Papua New Guinea's least developed areas. The upgrade of the school will be funded through a K3.5 million Incentive Fund grant and a K1 million counterpart contribution from the Pomio District Development Authority (DDA).
The Incentive Fund grant was awarded to the East New Britain Provincial Administration, which will be implementing the upgrade in collaboration with the Pomio DDA and the School. This project is significant because it marks the first time the Incentive Fund has co-funded an investment directly with a DDA.
The Papua New Guinean Minister for Public Service and Member for Pomio, the Honourable Elias Kapavore officiated the launch held at Palmalmal Secondary School.
"This projects shows exactly what can be achieved for the benefit of Papua New Guineans when all levels of government collaborate, particularly in remote areas of the country that can be harder to reach," Mr Kapavore said.
Australian High Commissioner to Papua New Guinea, Mr Bruce Davis also spoke at the launch of the project.
"Support for education across all parts of Papua New Guinea remains a priority for the Papua New Guinea-Australia Partnership. We are especially focussed on increasing opportunities for girls," Mr Davis said.
"Through this model of cooperation with four government bodies – the Australian Government, the Papua New Guinean Government, the East New Britain Provincial Government and the Pomio DDA – we are creating a new kind of partnership that gives students, teachers and surrounding communities of Pomio the best possible education."
The school upgrade will see the construction of eight new classrooms, two new science laboratories with learning resources and scientific equipment, and one new ablution block.
The project will incorporate social inclusion activities to develop leadership qualities in female students and teachers, provide child protection training for all staff-members, implement a disability inclusiveness program including sign language training and educate staff and students on HIV/AIDS.
The Incentive Fund works with a broad range of sectors across Papua New Guinea. The Incentive Fund is a jointly managed program delivered as part of the growing partnership between Papua New Guinea and Australia. It has contributed more than K227 million to education projects across Papua New Guinea since 2000.
For further information, including access to related materials, please contact the Australian High Commission media team: +675 7090 0100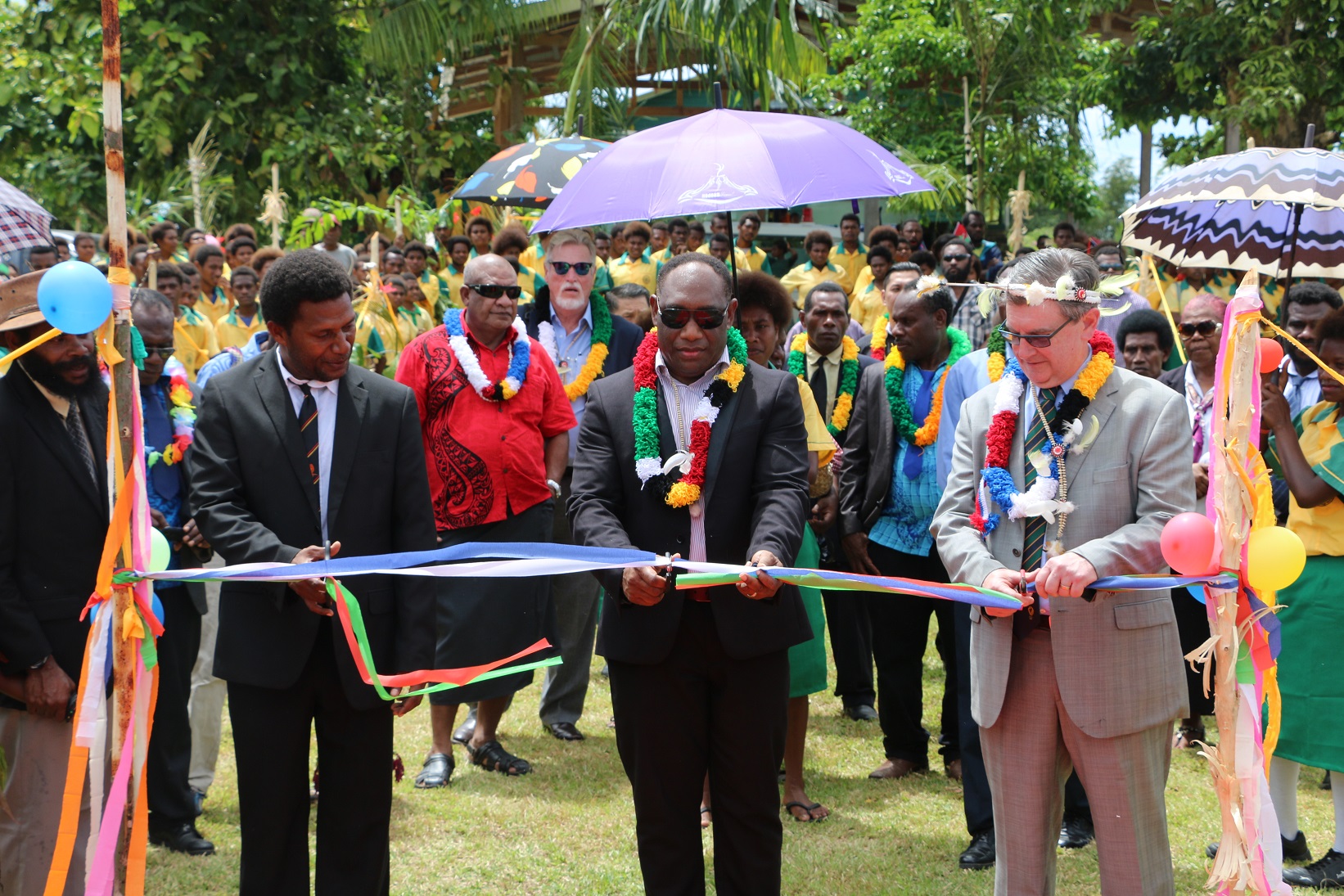 Cutting the ribbon to officially launch the project, (left-right) Deputy Governor of East New Britain Cosmas Bauk, the Minister for Public Service and Pomio MP Hon. Elias Kapavore and Australian High Commissioner Bruce Davis.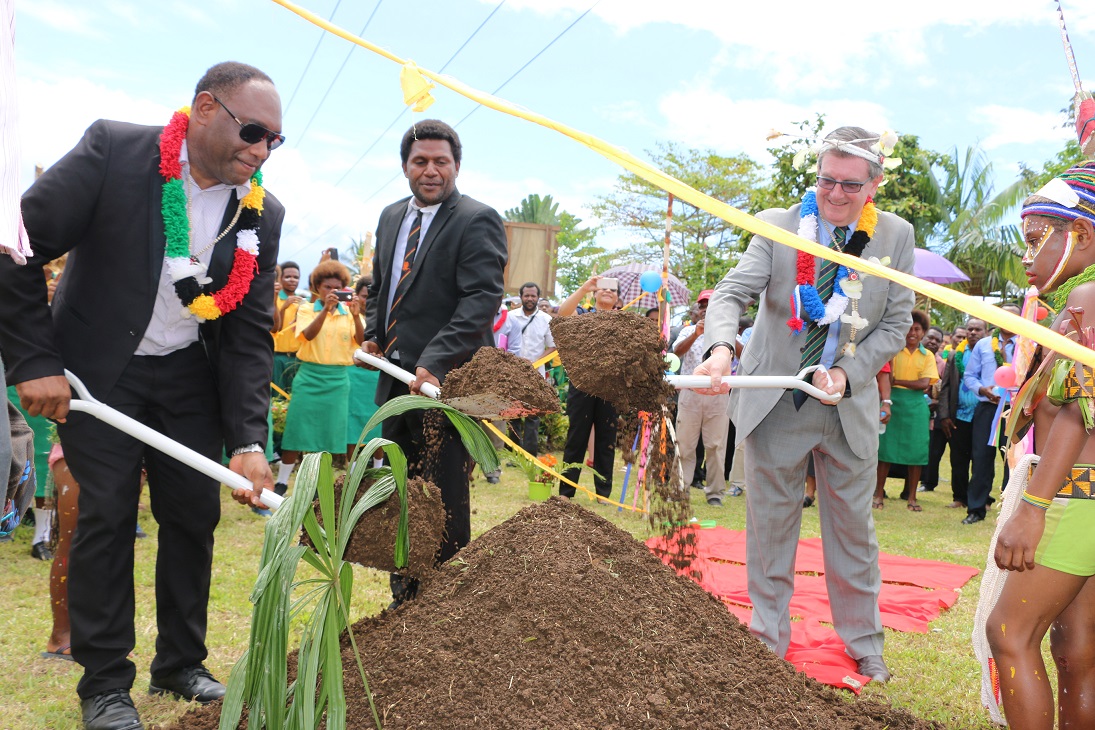 (Left-Right) Minister for Public Service and Pomio MP Hon. Elias Kapavore, Deputy Governor of East New Britain, Cosmas Bauk and Australian High Commissioner Bruce Davis do the ground breaking to launch the project.