More than 1,100 students and staff at St Joseph's International Catholic College in Port Moresby will benefit from new teaching and learning resources funded through the Papua New Guinea-Australia partnership.
The K2.16 million Incentive Fund grant will enable St Josephs to purchase critical educational resources.
In the primary school, this includes new classroom furniture, textbooks and renovation of playground equipment. In the secondary school, it includes ICT, home economics and music equipment, plus scientific equipment and resources.
The Incentive Fund is a program jointly managed by Papua New Guinea's Department of National Planning and Monitoring and the Australian Government, as part of the Papua New Guinea-Australia partnership.
Australian High Commissioner Bruce Davis officiated at a presentation ceremony to hand over the first package of learning resources.
"Australia is unwavering in its support of education in Papua New Guinea," said Mr Davis.
"Making sure that students and teachers can access the resources they need is one of the best ways to open doors for future education opportunities."
St Joseph's College recently celebrated its centennial anniversary. It was awarded the grant in recognition of its outstanding performance and long commitment to providing quality education to its students.
Since 2000, more than K227 million in education projects have been provided through the Incentive Fund.
For further information, including access to related materials, please contact the Australian High Commission media team: +675 7090 0100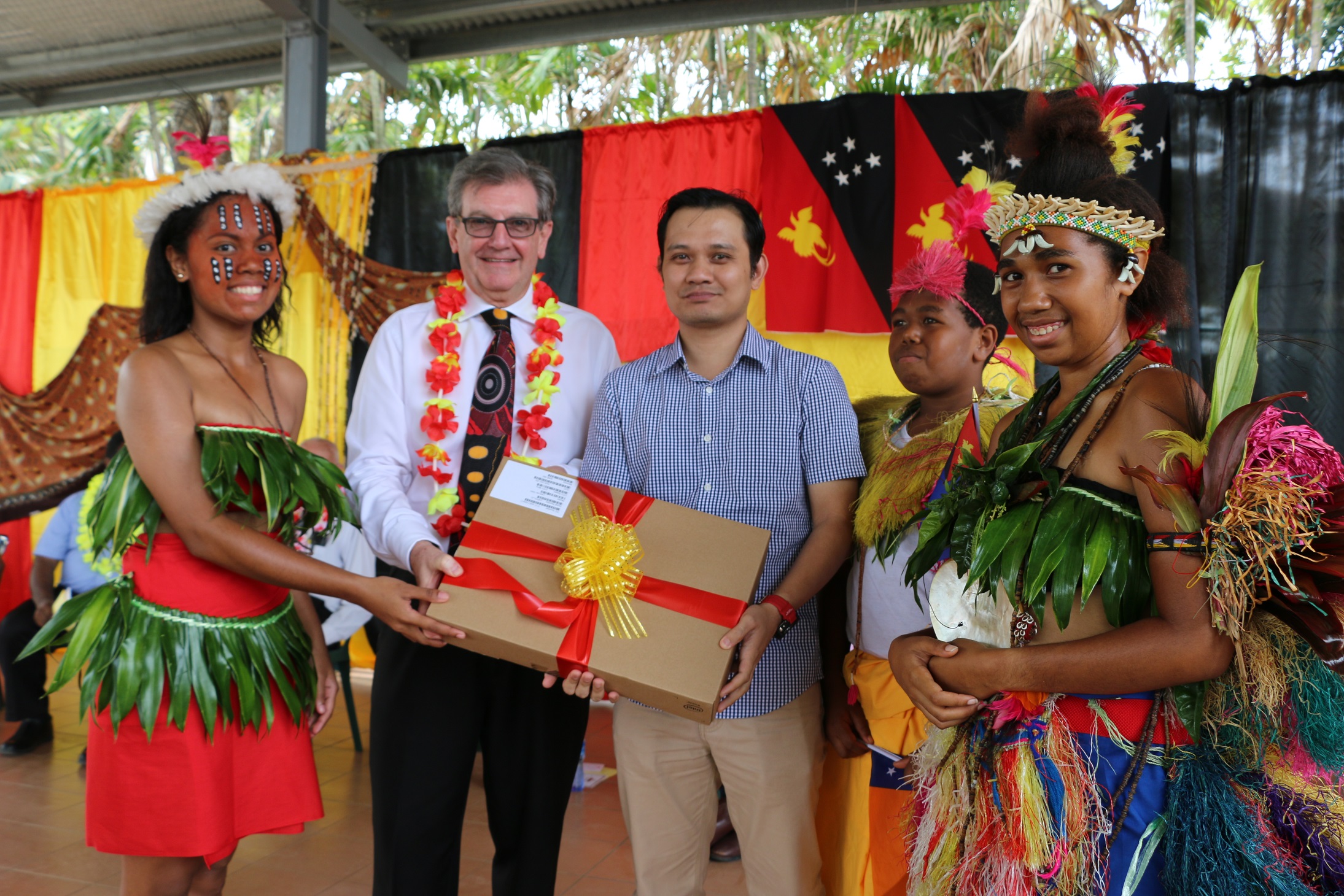 Australian High Commissioner Bruce Davis (second from left) handing over ICT equipment to the IT Manager Alexis Gonzales, along with Grade 12 students in costume.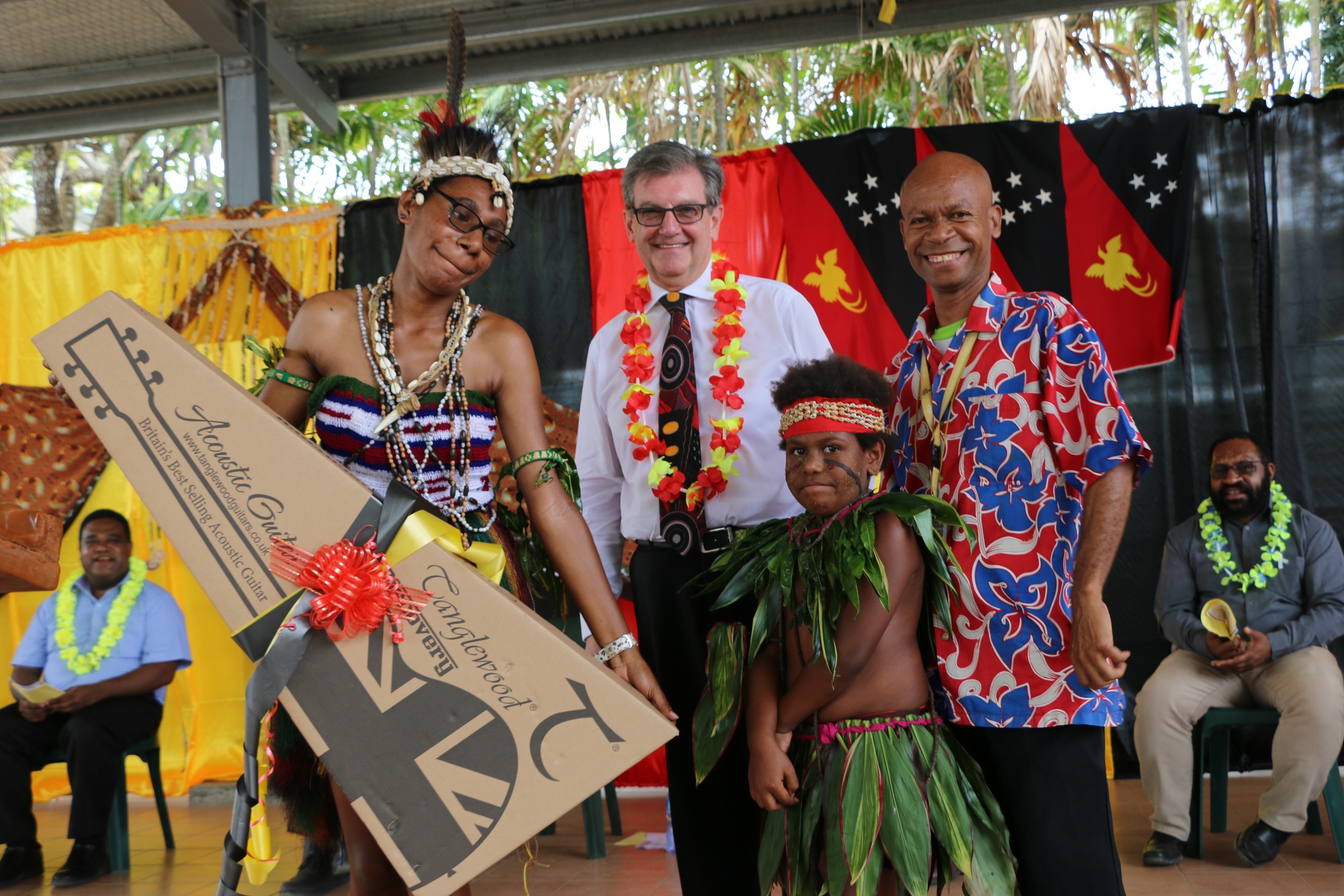 Australian High Commissioner Bruce Davis, Peter Warikani (music teacher) and students with a musical instrument.