Seventy-three lawyers at the Papua New Guinea Legal Training Institute (LTI) now have the skills to pursue careers in commercial practice after undergoing a week's training in Commercial Advocacy.
Now in its fifth year, the Commercial Advocacy course, which is the brainchild of Papua New Guinea's Chief Justice, Sir Salamo Injia, is delivered by a team of barristers from Queensland led by The Honourable, Justice John Logan RFD, of the Federal Court of Australia and the Supreme Court of Papua New Guinea as part of the Papua New Guinea-Australia partnership.
The course is designed to strengthen legal and advocacy skills including applying to the court for injunctions, drafting letters of advice and pleadings, responding to discovery applications and preparing for trials.
Part of the course also includes training on the Papua New Guinea criminal law (the Papua New Guinea Criminal Code is based on the Queensland Criminal Code).
Over five days, the students were introduced to the fundamentals of commercial litigation before testing their advocacy skills in mock court exercises.
The need for this training was driven by the increasing volume and complexity of commercial cases being conducted in Papua New Guinea, many of which are conducted by expatriate lawyers.
Speaking at the close of the LTI's Commercial Advocacy Course recently, the Minister for Justice and Attorney General, Hon. Davis Steven, challenged trainees to make a difference and thanked the Australian Government for sharing Papua New Guinea's vision of a thriving legal profession in a democratic and prosperous nation.
Australian High Commission Counsellor Gina Wilson, congratulated students on completing the course.
"The Papua New Guinea-Australia supports the LTI. Commercial law is not just an exciting career path; it plays a vital role in encouraging economic investment and development," she said.
Almost 500 students have completed the course since 2013.
For further information, including access to related materials, please contact the Australian High Commission media team: +675 7090 0100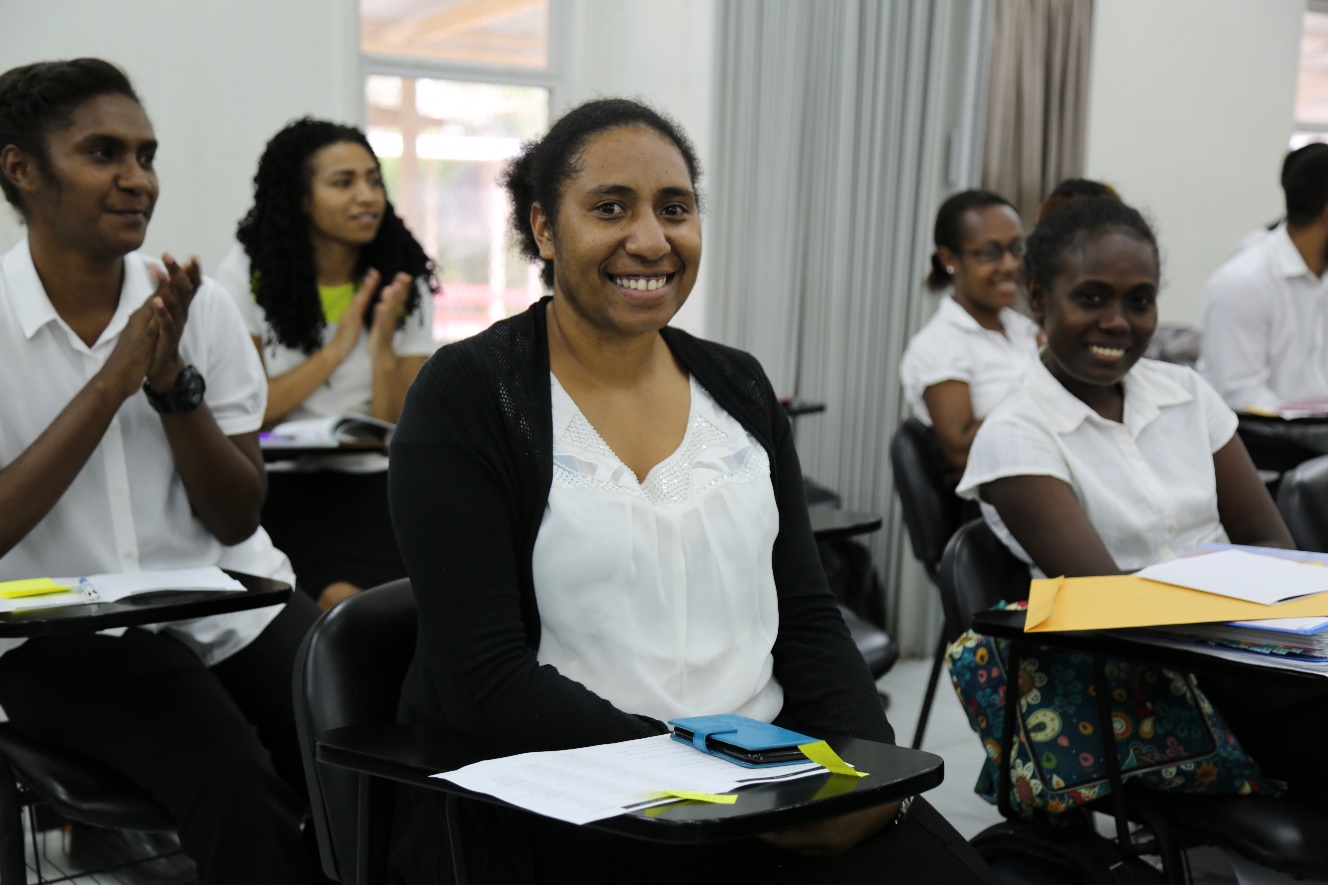 Trainee lawyers at the Legal Training Institute celebrate the end of a busy week.