More than 500 young men and women recently graduated with certificates in technical and life skill courses from the Ginigoada Foundation.
A total of 541 graduates have been equipped with basic skills in welding, electrical trades, air-conditioning, computing, child care, business management, book keeping and commercial cooking
The foundation's short-term skills training provides much-needed assistance for young people, helping them find pathways into employment.
Australian High Commission First Secretary, Dr Fiona Crockford, said the Australian Government - through its partnership with the Government of Papua New Guinea - was committed to helping young people become productive and engaged members of society.
"To the graduates, congratulations on your achievements, and good luck as you take new and positive steps towards employment and personal growth," she said.
"I'd also like to acknowledge the important work of Ginigoada's private sector partners who provide ongoing support to the organisation and – importantly – opportunities for Ginigoada graduates to transition into paid work."
Ginigoada Foundation manager, Pastor Mike Field, urged the graduates to apply the lessons they had learned, and to seize the opportunities that life presented.
"The certificate you will receive today is not just a piece a paper. It is you taking a stand to make a change in your lives."
Single mother Esther John was among the latest graduates. Receiving a certificate in commercial cooking, Esther has learnt about food preparation.
"Ol mama lo komuniti lukim notis blong Ginigoada bai kam na ol strongim mi lo mi mas go kisim skul.
"Festpla taim mi go sindaun long skul, mi pilim Ginigoada em givim mi hope.
"Em strongim mi olsem laif ken bai orait long mi na tupela pikinini blo mi."
("The mothers in my community saw the notice and encouraged me to join the Ginigoada classes. On my first day in the commercial cooking class, I felt there was hope for me and my kids for a better life.")
Ginigoada Foundation has helped more than 20,000 young people from across Port Moresby, Central Province and Lae since it was founded in 2001 by Dame Carol Kidu and representatives from the business sector.
An estimated 40 per cent of Papua New Guinea's population is aged under 35. As PNG's Vision 2050 notes, this presents "huge potential for collective wealth creation and development".
The Australian Government supports the Government of Papua New Guinea's determination to improve services and programs targeted at young people, to enable youth to contribute positively to the economy, enhance human development and strengthen community cohesion.
For further information, including access to related materials, please contact the Australian High Commission media team: +675 7090 0100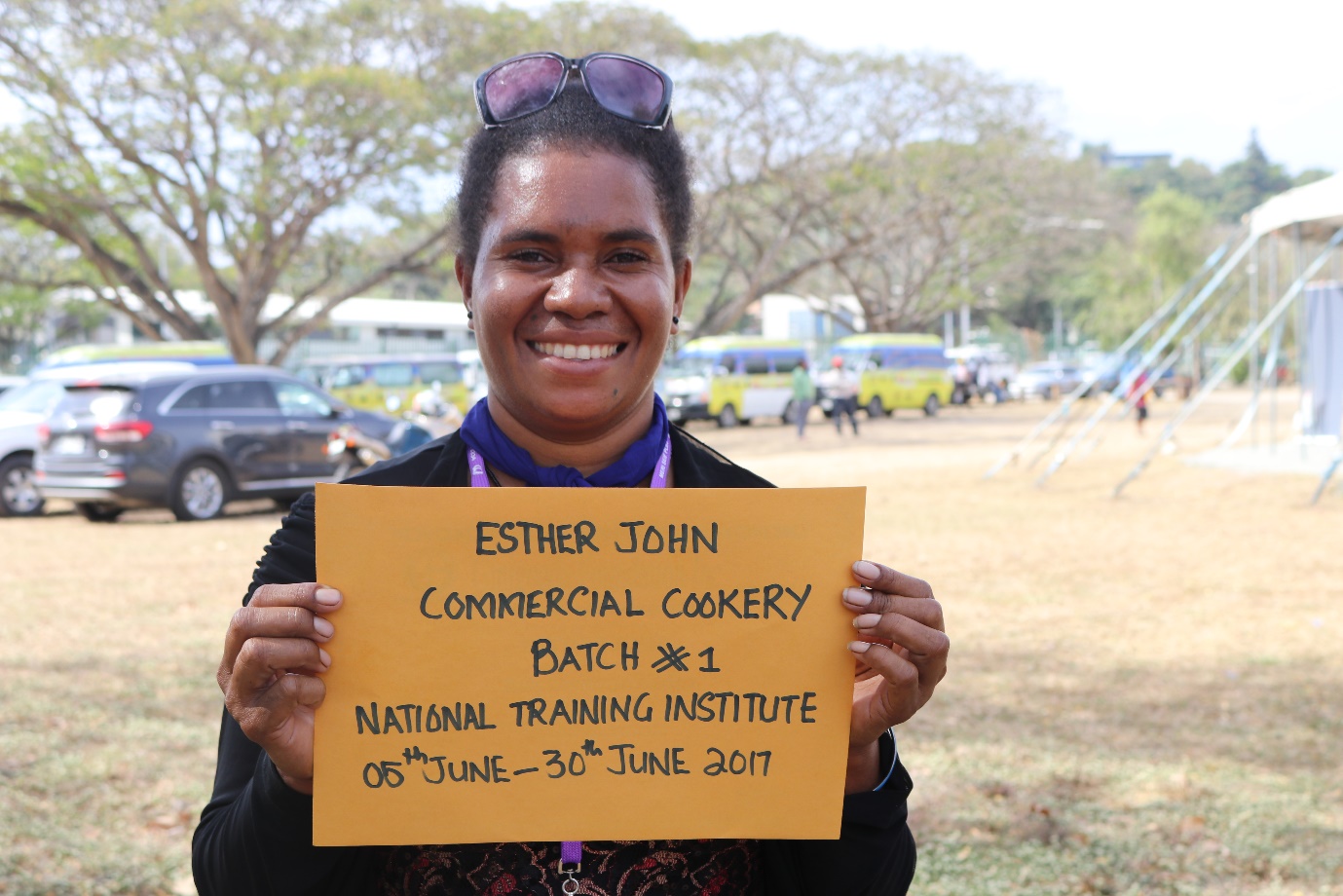 Esther John was proud to receive her certificate.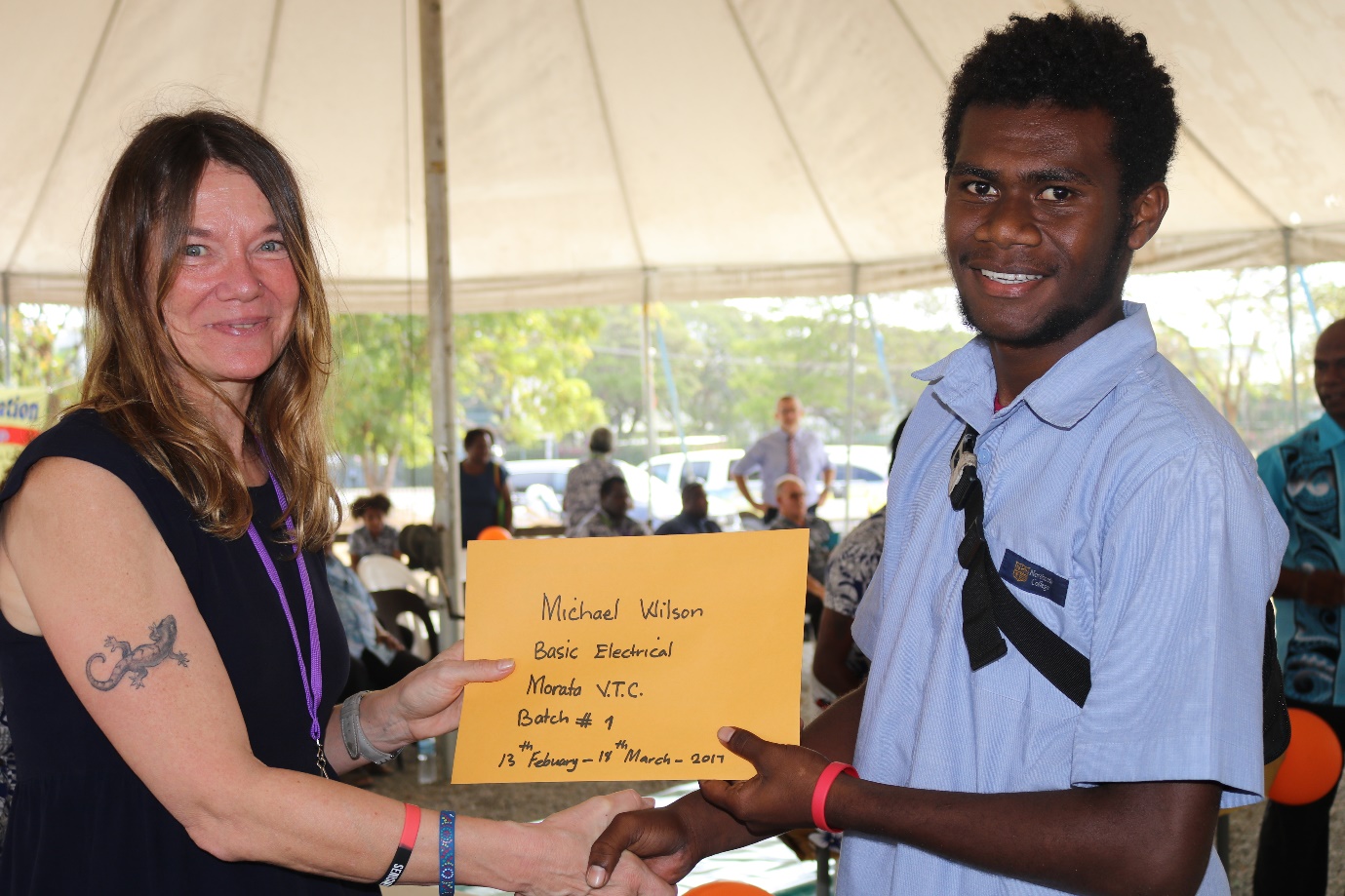 Dr Fiona Crockford presents Michael Wilson with his certificate.