The Telefomin Hospital has received much needed medical equipment through an Australian High Commission Direct Aid Program (DAP) grant.
The equipment will support the hospital to deliver better services to the people of West Sepik, particularly antenatal, obstetric and paediatric services. The equipment, delivered with the assistance of the Australian Defence Force, includes items such as baby scales, stethoscopes, vital sign monitors and suction equipment for the delivery room.
Australian High Commissioner, Bruce Davis, was pleased to provide the equipment.
"We understand how important quality medical equipment is in ensuring effective and efficient health treatment," said Mr Davis. "We are committed to working with the Government of Papua New Guinea and our other partners to improve health outcomes in Telefomin and across the country."
For further information, including access to related materials, please contact the Australian High Commission media team: +675 7090 0100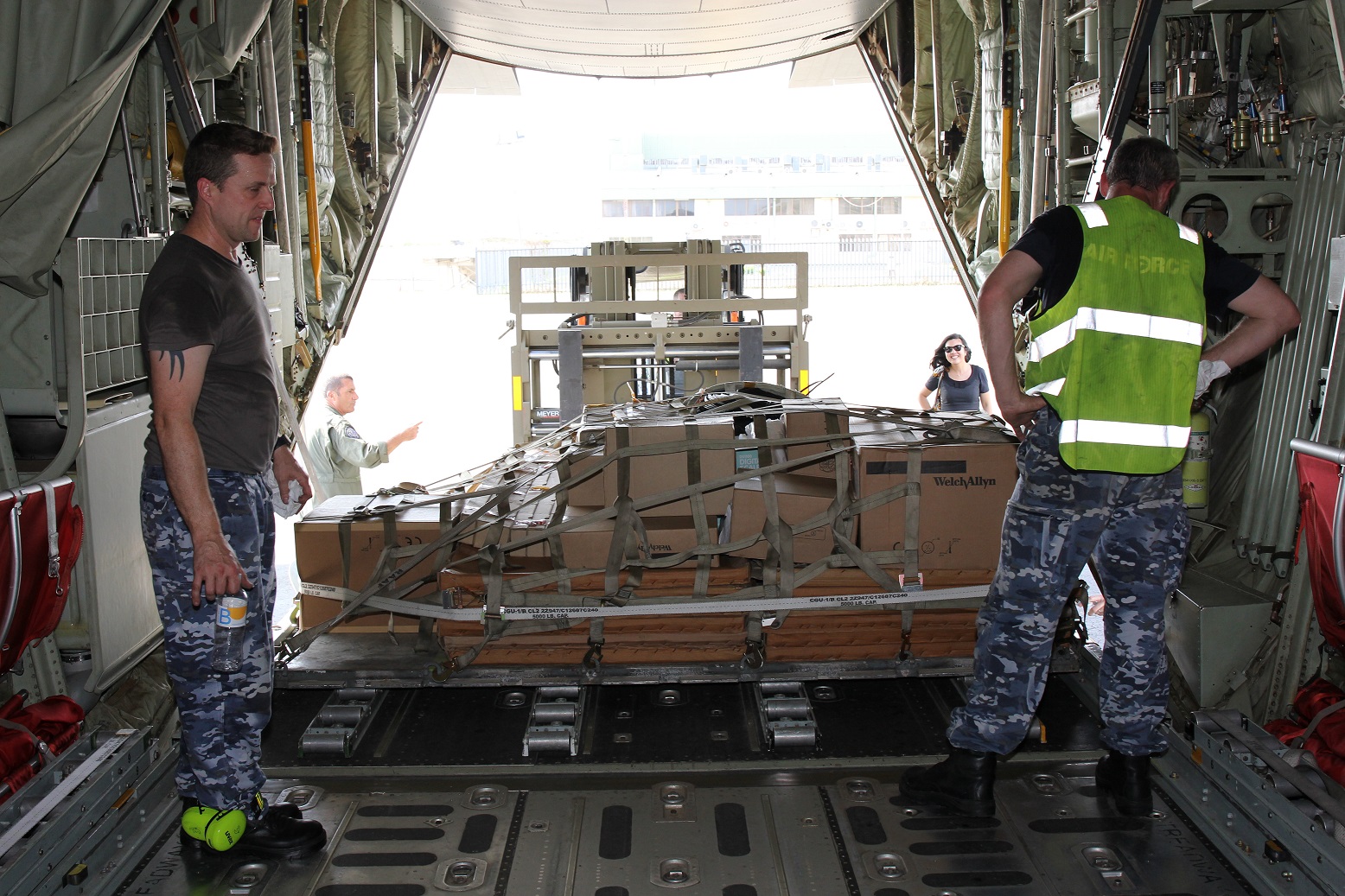 The medical equipment being loaded onto the Australian Defence Force aircraft.