Public servants in the provinces are being given opportunities through specific training under the Pacific Leadership and Governance Precinct to gain skills and knowledge that will drive improved service delivery, economic opportunities and community development at the provincial and district level.
The Pacific Leadership and Governance Precinct launched two courses in Kokopo last month, which were attended by 57 participants.
The courses, Project Management and Public Speaking and Speechwriting, were launched by Public Service Minister Elias Kapavore, Department of Personnel Management Secretary John Kali, Acting Provincial Administrator Wilson Matava and Penny Dennis, First Secretary at the Australian High Commission.
The Precinct is increasingly focused on the development of provincial and district leaders, in line with Government of Papua New Guinea's decentralisation agenda.
Mr Kali told participants that ethics and values-based leadership was crucial for service delivery in regional areas.
"Throughout the next few days you will be touching on some of these values, such as wisdom, honesty, integrity, respect, responsibility and accountability," he said.
"Skills and competency for service delivery is not only for Port Moresby - it's going out to Kokopo, Pomio, Nakanai and all the districts and Local Level Governments in the country."
"Accepting the invitation to attend these courses means you are accepting the challenge to come and make a difference - upgrade your skills and upgrade your confidence, so we can respond positively in the way we deliver services," Mr Kali said.
Mr Matava said it was important to embrace opportunities to improve the public service at the regional and national levels.
"Programs like these improve capacity and our performance in the front line," he said.
"These reforms support improved service delivery and create economic opportunities."
Ms Dennis said the launch of the courses supported the Papua New Guinea-Australia partnership for improved decentralisation and service delivery.
"The Australian High Commissioner recently described Papua New Guinea's provinces and districts as the engine room for the nation's future growth," she said.
"It is fitting that we support you - the participants in your own region - because you are responsible for keeping this engine running."
Precinct courses respond to demands for skills and knowledge pertinent to existing and emerging public sector leaders. They encourage new ways of thinking about leadership in the PNG context and maintain a focus on ethics, transparency and equality.
The Precinct is a partnership between the Governments of Papua New Guinea and Australia to support the development of ethical, capable public sector leaders throughout PNG.
For further information, including access to related materials, please contact the Australian High Commission media team: +675 7090 0100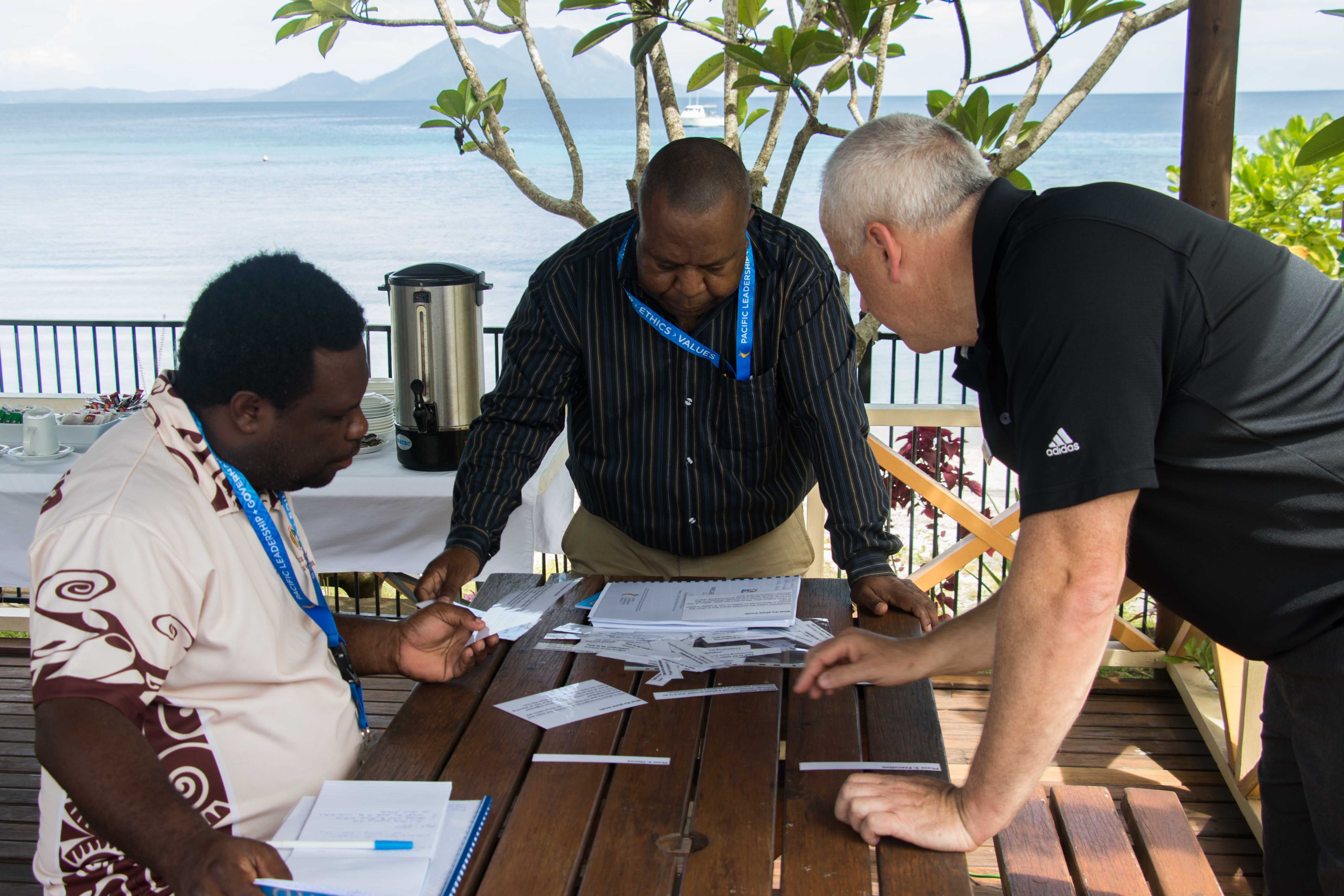 Project Management students and facilitators work through a course exercise in Kokopo, East New Britain Province.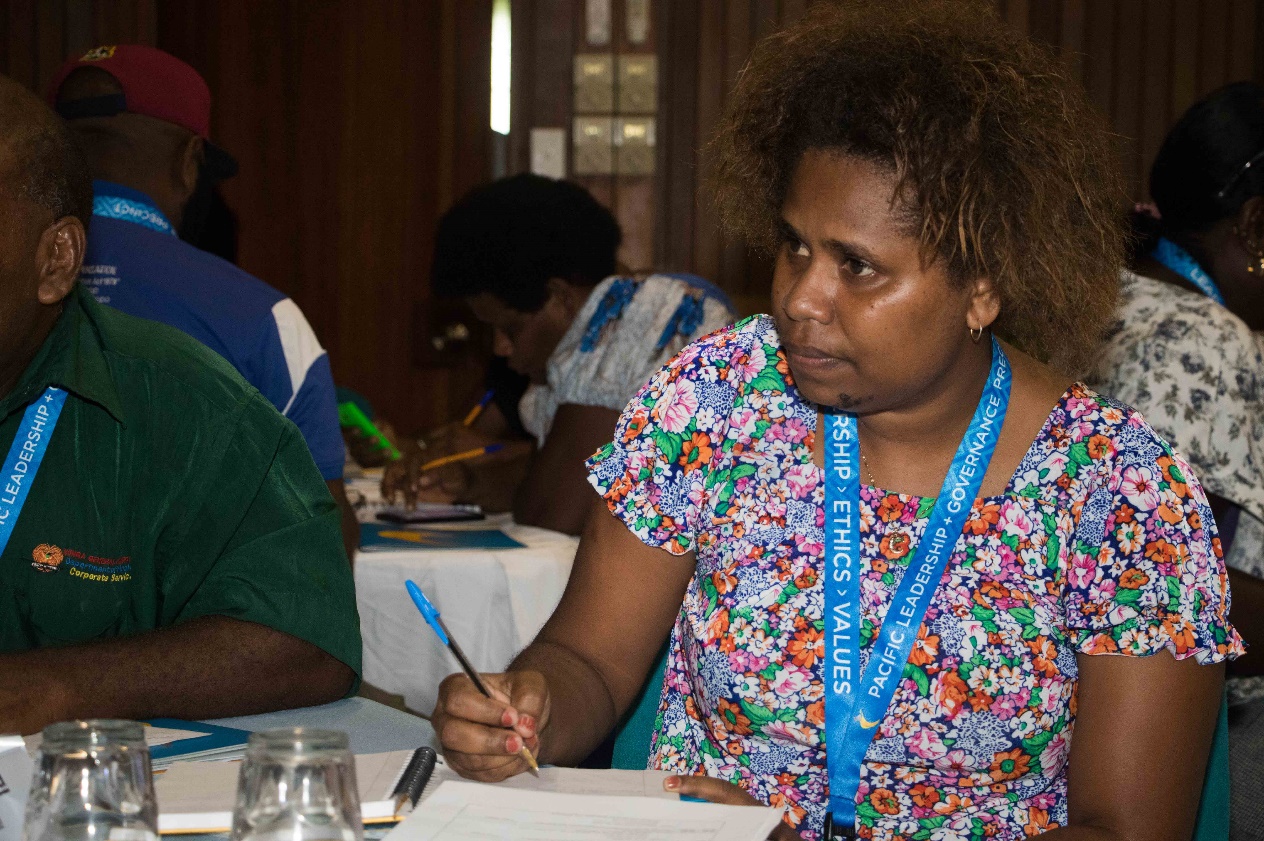 Carol Malisa, a budget officer at East New Britain's Nonga Hospital, at the Public Speaking and Speechwriting course.