A large community event was held today to celebrate the completion of a major project, funded through the Papua New Guinea-Australia Partnership, to seal the main town roads in Buin, laying the foundation for greater development in the South Bougainville region.
The K11.5 million project to upgrade Buin's town roads was completed ahead of schedule and within budget. The newly sealed roads are engineered to take account of the heavy rainfall in the region and will provide a great boost to the local economy.
Member for South Bougainville, Hon Timothy Masiu, said the local Buin community is already benefiting from the project.
"These new roads and improved drainage have given a tangible lift to the town and will help to drive economic and social development in Southern Bougainville."
For the first time the health centre has safe and reliable access for residents. The road that passes the Buin Secondary School now has a pedestrian crossing as part of critical road safety improvements. The new roads also include safety signs, sealed PMV stops, and line markings which make Buin safer for all road users.
The Autonomous Bougainville Government Minister for Technical Services, Hon Luke Karaston, was proud to see the high quality of the finished project.
"This excellent new road surface will provide long-lasting, all-weather access. It is another great example of what can be achieved when we all work in partnership."
The long-standing partnership with Australia has delivered several major projects recently. These include the resealing of the road from Arawa to Kieta Port and the resealing of Arawa's town roads.
Australian High Commission Minister Counsellor, Rod Hilton, said the developments in Buin demonstrate Australia's strong commitment to the transport sector in Bougainville.
"Connecting communities and businesses through safer, more reliable roads is crucial for Buin and the whole region. Quality roads are a real catalyst for growth and central to our partnership."
The Australian Government supports the maintenance of more than 300 kilometres of Bougainville's road network. This work is delivered through small and medium sized local contractors as part of the Papua New Guinea – Australia Transport Sector Support Program.
For further information, including access to related materials, please contact the Australian High Commission media team: +675 7090 0100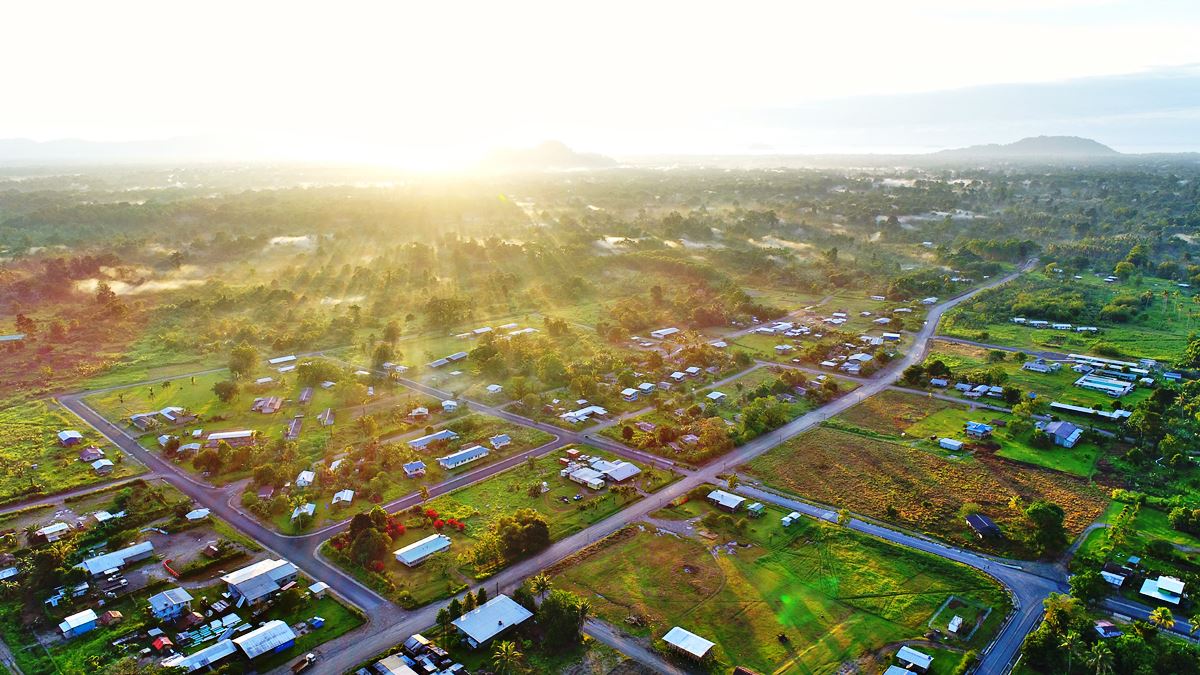 Newly sealed Buin Town roads.