The Minister for Community Development, Youth and Religion, the Hon. Soroi Eoe, and Australian High Commissioner Mr Bruce Davis have signed an agreement to strengthen community participation and development at the provincial and district level in Papua New Guinea.
Minister Eoe is the third PNG Minister to endorse the Partnership Arrangement for Improved Decentralisation and Service Delivery. The Partnership commits the Governments of Papua New Guinea and Australia to greater cooperation on empowering provinces, districts and citizens to improve service delivery, economic opportunity and community development.
Other key signatories include the Minister for National Planning, the Hon. Richard Maru and Minister for Inter-Government Relations, the Hon. Kevin Isifu, who pledged their support for the agreement at Parliament Haus on Thursday 28 September 2017.
Mr Davis said Australia would work closely with Papua New Guinea to strengthen frontline service delivery. "We will support partnerships between government, communities, citizens, the private sector and churches to develop 'best fit' solutions to local service delivery and development challenges."
As part of the arrangement, Australia will support a review of the Government of Papua New Guinea's Integrated Community Development Policy, which promotes citizen participation in development, and the full inclusion and participation of women, youth and people with disabilities.
For further information, including access to related materials, please contact the Australian High Commission media team: +675 7090 0100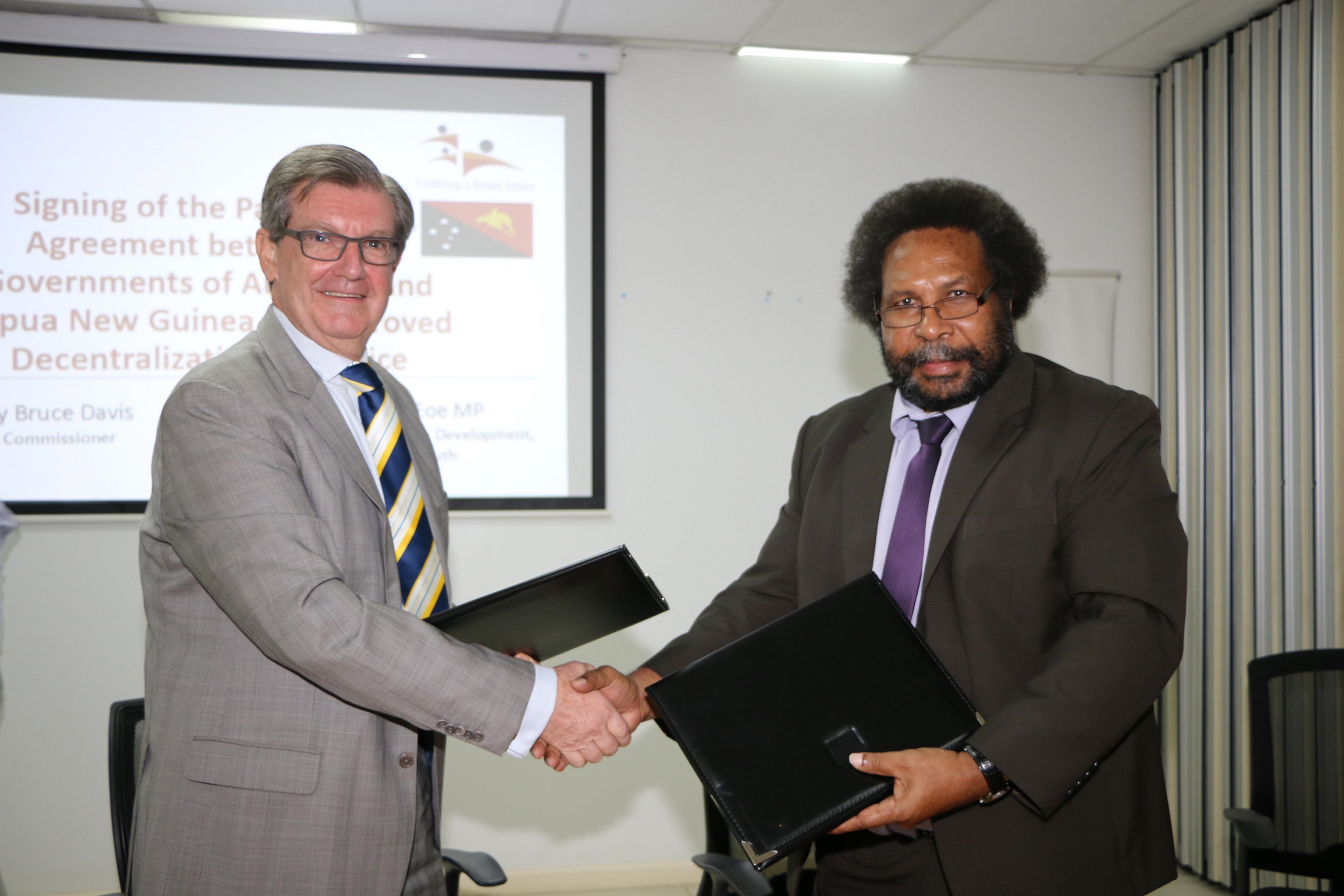 Australian High Commissioner Bruce Davis (left) and Minister for Community Development, Youth and Religion Hon. Soroi Eoe after signing the partnership agreement