Australia's Ambassador for Women and Girls Dr Sharman Stone met with participants of the Pacific Leadership and Governance Precinct's Future Leaders Program to discuss the qualities needed to overcome challenges and champion positive change in the public service, during her recent visit to Papua New Guinea.
Participants took the opportunity to ask questions of Dr Stone, who worked as a senior public servant in Australia and then spent 20 years as a Member of Parliament before her appointment as Australia's Ambassador for Women and Girls.
Dr Stone said public servants have to be incorruptible and act with honesty and integrity.
"As a public servant you have to be fearless and expert in your advice to politicians," she said.
"You've got to have respect for the job that you do and for the policies that you implement. Your personal competency is in your hands and your training needs to be life-long.
You'll be carrying those personal characteristics with you – your honesty, integrity, accountability, competency, gender equity principles – and then you'll have a public service that will make the country great."
The Future Leaders Program has been tailor-made to assist Papua New Guinean public servants make the step up to decision-making positions through the development of key skills including leadership capabilities, strategic thinking and policy development. The program is underpinned by Government of Papua New Guinea policies – including the Leadership Capability Framework and the Gender Equity and Social Inclusion (GESI) Policy.
Women represented 13 of the 25 participants in the third cohort of the Future Leadership Program.
Dr Stone said the partnership between Papua New Guinea and Australia is supporting more women to be brought into leadership positons.
"We want men and women to stand shoulder to shoulder and share leadership - we want women to be seen as leaders and to become leaders," she said.
"You've got to find your champions – there will always be a Minister or a director of your department who is a champion and understands GESI."
"We know from the research that a company does better when it has an equal number of men and women on its board, in the executive or in management."
The Precinct supports the development of ethical, capable public sector leaders, which is a priority of the partnership between Papua New Guinea and Australia.
For further information, including access to related materials, please contact the Australian High Commission media team: +675 7090 0100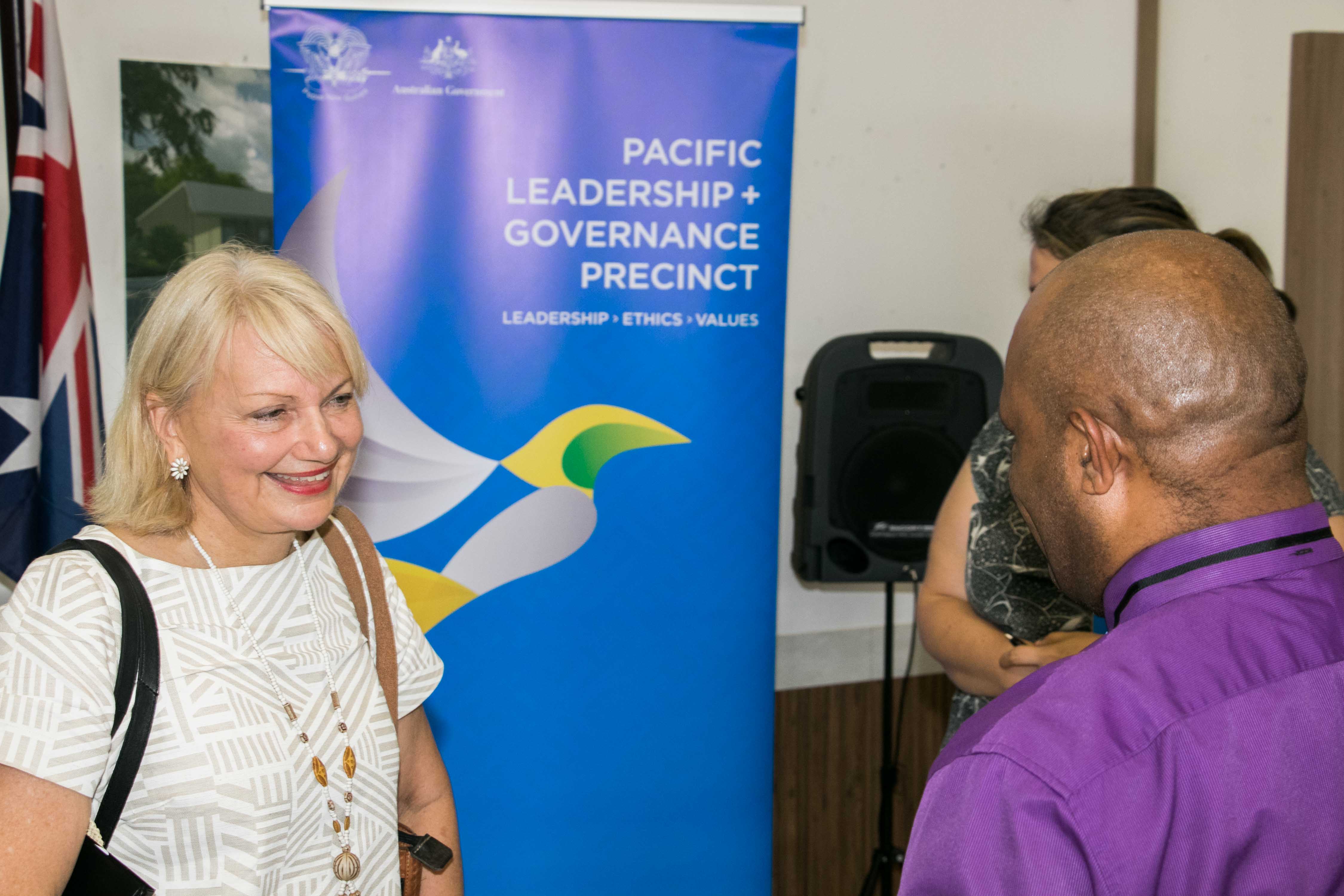 Dr Stone is warmly received by staff at the Pacific Institute of Leadership and Governance.