In early December, Kokoda Track guest house owners participated in a training program to help develop their small business skills.
The two-day sessions were funded by the Australian Government through the Kokoda Initiative and took place in three villages along the track; Isurava in Oro and Efogi and Manari in Central.
The presentations were led by Heather Vanua, a business lecturer from the Pacific Adventist University, and covered identification of business opportunities, business planning, record keeping and cash flow.
Kokoda Initiative partners from the Tourism Promotion Authority, Kokoda Track Authority and Kokoda Tour Operators Association also contributed.
Most of the participants had no formal education and no business management and customer service skills. By learning how to improve guest house standards and services, they are better placed to earn more income from the trekking industry.
Janet Landy, a guest house owner from Manari village, said the presentations gave her a better understanding about ways to improve her business.
"After attending this training, I have a lot of new ideas now that I want to try out with my guest house. I can achieve my plans by starting with small things, by using what resources I have around me."
The Kokoda Initiative is a partnership between the Governments of Australia and Papua New Guinea to sustainably develop the Kokoda Track and surrounding areas.
For further information, including access to related materials, please contact the Australian High Commission media team: +675 7090 0100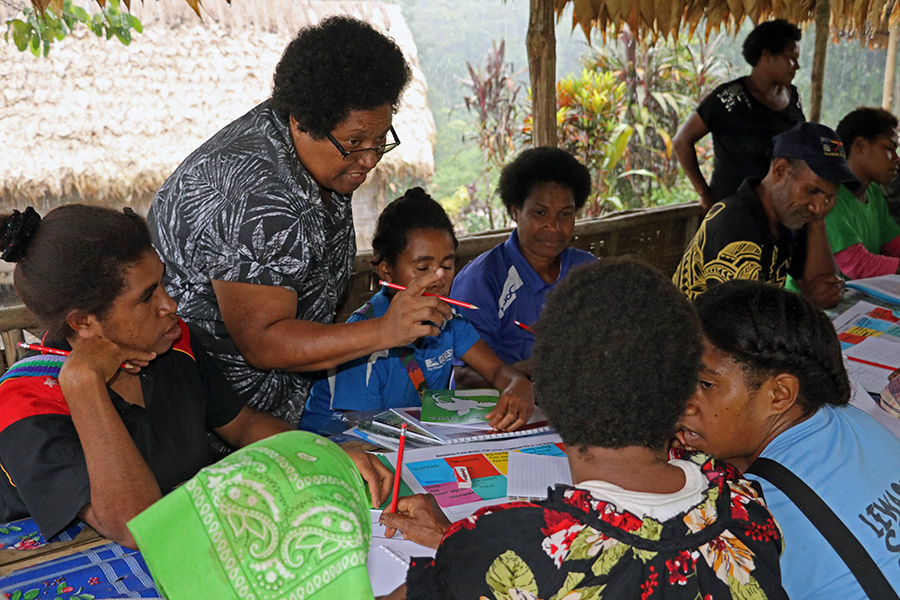 Heather Vanua, business lecturer from the Pacific Adventist University, presents business topics to participants.