Australian and Papua New Guinean research institutions will work in partnership to address malaria, tuberculosis and other health security threats, under a new grants program funded by the Australian Government.
Research projects relating to PNG are collectively worth over PGK18million. These grants will bring together a combination of Australian and PNG institutions, researchers, officials and clinicians, together with regional and international specialists.
Australian institutions including the University of Newcastle, Menzies School of Health and Burnet Institute will partner with PNG institutions including the National Department of Health, University of Papua New Guinea, the Central Public Health Laboratory, and the PNG Institute of Medical Research.
The grants will assist PNG's health workforce and policymakers to identify and address the country's health security threats, including multi-drug resistant malaria and tuberculosis. Research topics will include how to improve real-time surveillance of mosquito borne diseases, including malaria, and how to improve early warning of drug and insecticide resistance.
Launching the grants recently in the presence of the Minister for Health and HIV/AIDS, the Hon Sir Dr Puka Temu, Foreign Minister the Hon Julie Bishop MP noted that Australia is supporting public health systems in the region through sending Australian health professionals into the region and bringing health professionals to Australia.
The grants are provided under the Australian Government's "Stronger Systems for Health Security Program" which supports practical, relevant research into fundamental health security challenges. It is part of the Australian Government's AUD300million Health Security Initiative for the Indo-Pacific, helping countries in the region to respond to the threat of infectious diseases by strengthening prevention, detection and response capacity.
For further information, including access to related materials, please contact the Australian High Commission media team: +675 7090 0100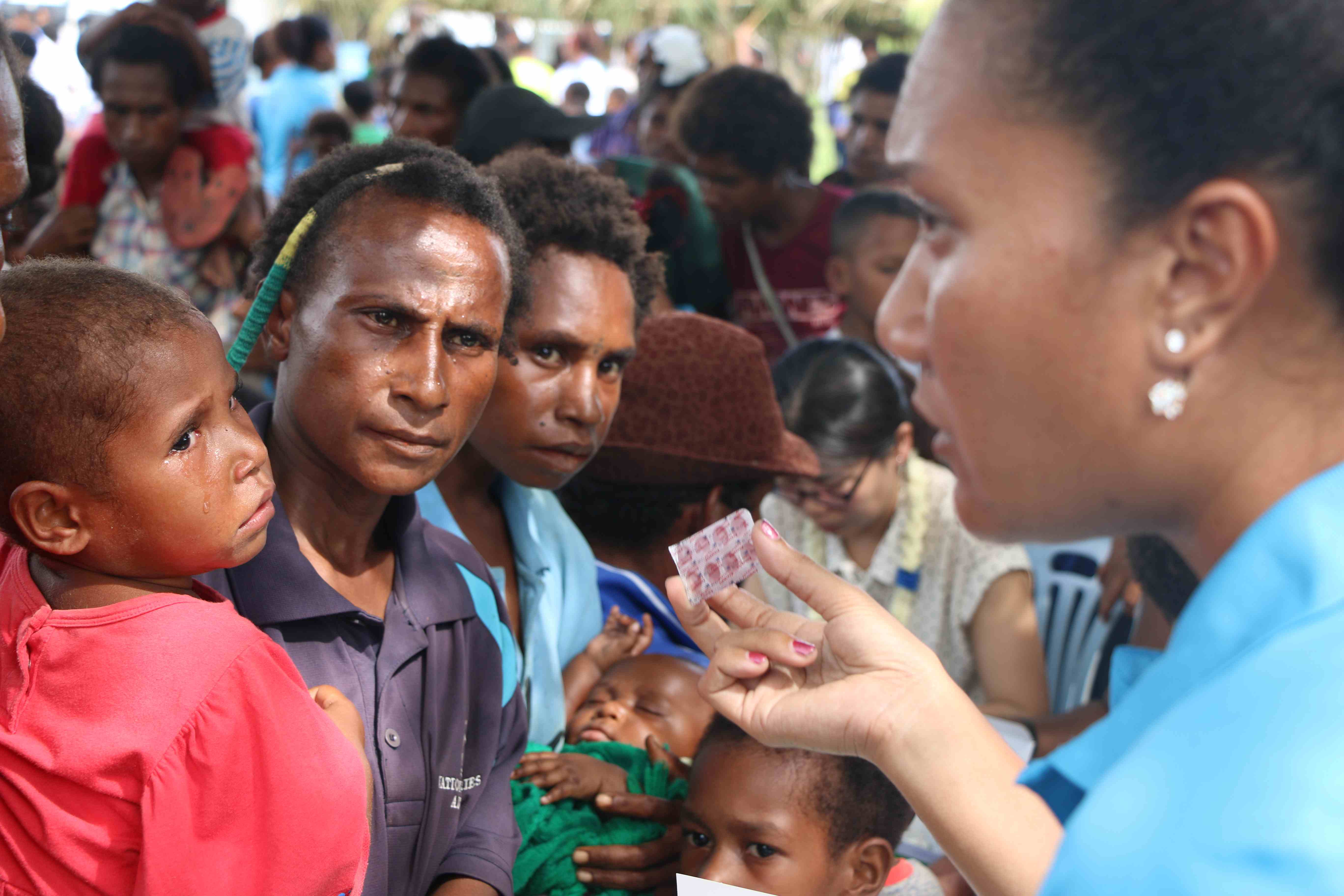 Healthcare worker, Pauline Makura, explains malaria treatment to community members.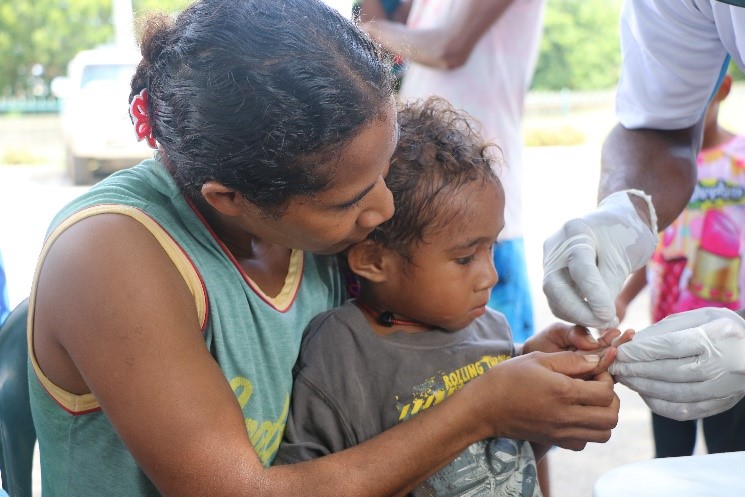 Community members are tested for malaria during World Malaria Day events in Port Moresby in April 2018.