Community health workers have received eye care training in Central Province to improve health services to communities along the Kokoda Track.
The five day training course was held in Kupiano village, in early November and organised by the Kokoda Track Foundation in partnership with Brien Holden Vision Institute and PNG Eye Care.
The training was facilitated by an eye care specialist from Callan Optical Services in Goroka and sought to equip health workers with the right knowledge and skills to deal with a range of eye conditions.
Through the Kokoda Initiative, the Australian Government provided training resources for participants and assisted some health workers from the remotest areas of the Kokoda Track with travel and logistics.
Vincent Bogajiwai, nursing officer-in-charge at Efogi Health Centre in Mt Koiari, completed the course and was pleased to learn about basic eye evaluation and treatment.
"I found this training important, because many times I am not able to assist people who come to me with eye issues. This training will upskill my ability to help those with eye problems at the health centre instead of sending them to the general hospitals for minor eye problems which can be managed here."
For further information, including access to related materials, please contact the Australian High Commission media team: +675 7090 0100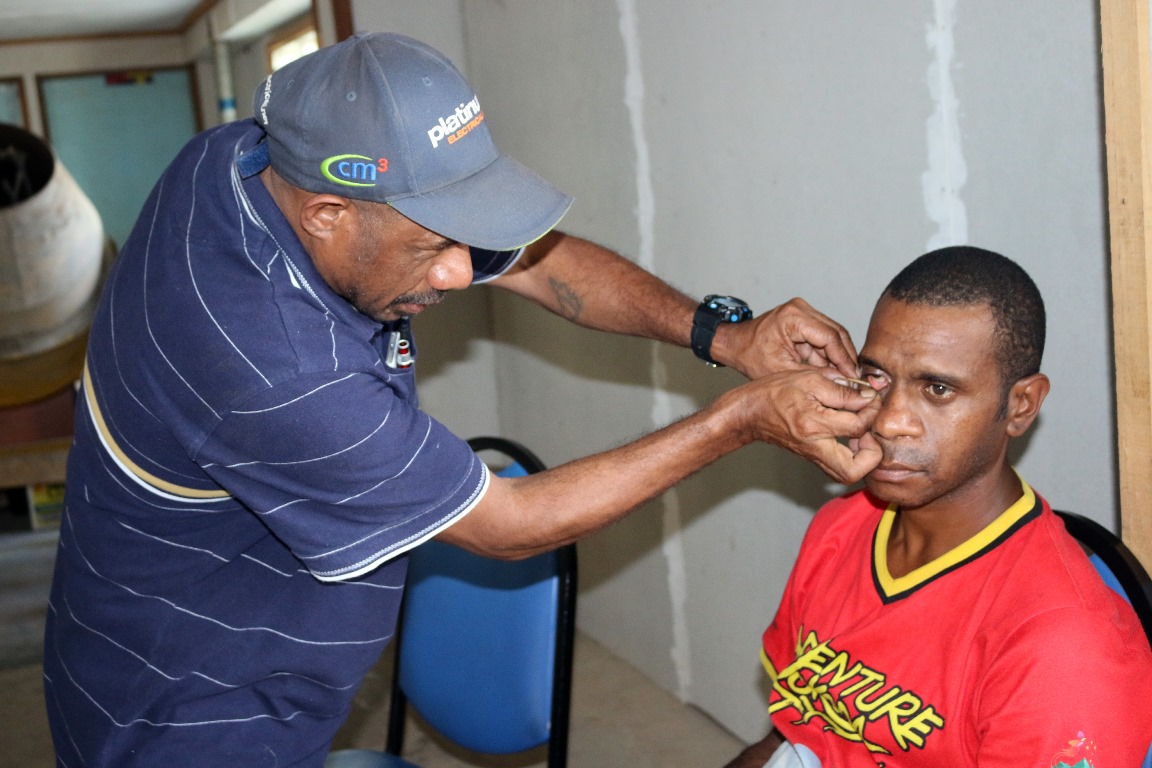 Community health workers practice how to assess eye conditions using skills they learned during eye care training.