Felix and Rob : a bromance forged in Christ and in Chimbu.
Pastor Felix Tokwepota of the Port Moresby Church of Christ says one of his greatest friends is a diehard Arsenal FC fan from Sydney, Rob Mulhearn. When asked why, Pastor Felix said 'it's simply a bromance of epic proportions.'
Felix and Rob met in Sydney as teenagers taking part at a Teens' retreat as part of their respective Youth Ministries.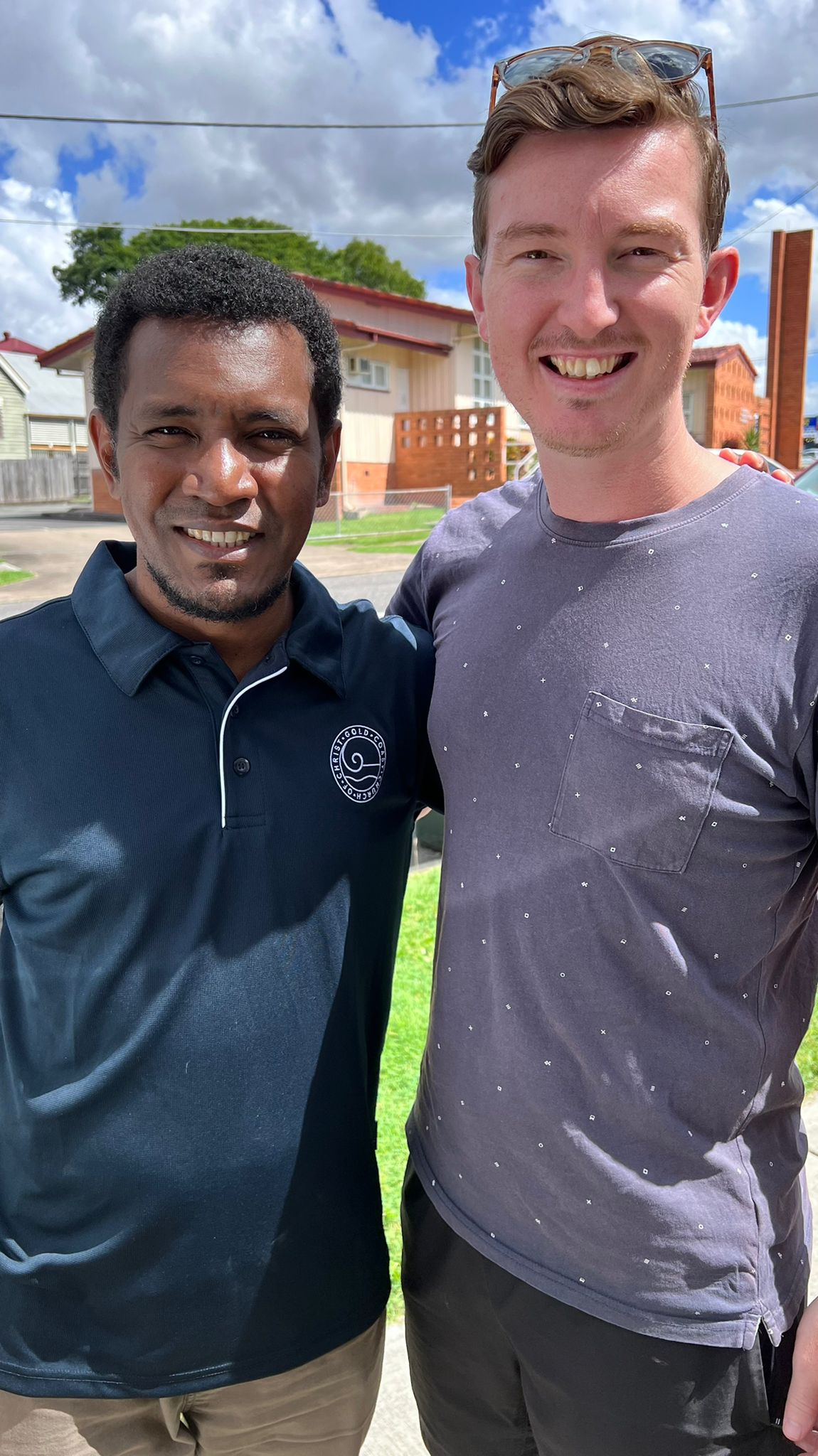 As a young man full of passion, and innately blessed with the Trobriand Islanders' gift of the gab, Felix started Ministry work early in his life and was quickly identified by church elders as someone who had the potential to lead Ministries in the future.
In his early years, Rob, was keen to travel and meet people from various parts of the world. Despite having the privileges of being raised in Australia, Rob showed a level of empathy and cultural respect that won hearts wherever he went. He too was bound for Church leadership and is now the Lead Evangelist for the Gold Coast Church of Christ.
The aspiring Ministry workers kept in touch as the years went by. It was not until much later that the bromance truly cemented, in the cold and foreboding mountains of Gumine in Chimbu Province.
In 2015, Felix was already a Church leader and intended to head to the Highlands region to work with a remote sister church in Gumine. When Rob learned about Felix's plans, he flew to Port Moresby to meet Felix to journey to the limestone capped mountains of Chimbu.
The trip from plane to truck to track was an exercise in gradual discomfort, but the memory of the excitement and uncertainty is what furnishes both men's retelling of their adventure.
When they arrived, they were greeted by brothers and sisters from the Gumine Church who embraced them as their own. Although neither were highlanders, the people of Gumine found it rather wonderful to have 'lowlanders' among them.
"It was encouraging to have one of my best friends travel with me to the Highlands. Rough roads and slippery mountainsides, but it was totally worth it," said Felix when recalling the trip.
When asked about PNG, Rob said he thought it was unfortunate that not enough people knew more about the country. "It is vibrant, rich in cultures and character and has earned the wrong reputation for the same dangers you find in any major city around the world," said Rob.
"I do wish that more Australians could connect with PNG and its people. I would love to do more together and celebrate more together. I love that we are South Pacific partners and true antipodeans. I hope that we can share and grow that feeling in others".